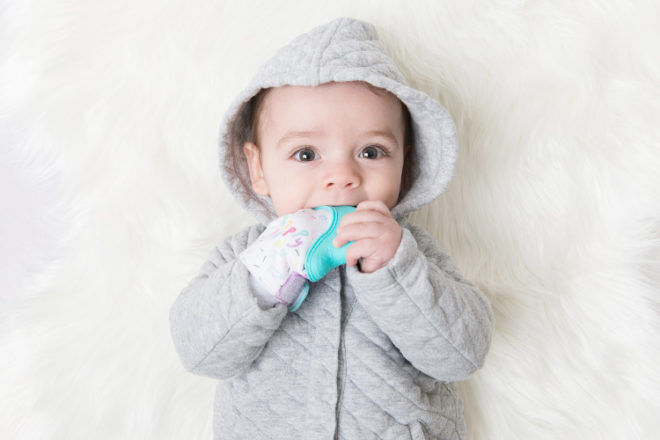 Your irritable, teething baby might just become smitten with this teething mitten. A self-soother, it fits over your baby's hand to give them control over where and how much they chomp, easing sore gums.
The Happy Hand Teething Mitten has an adjustable velcro strap to ensure that it stays on and the cloud shaped tip is made from food grade silicone, designed to be the ideal shape for little mouths.
Find them at Be Calm Baby ($24.95).