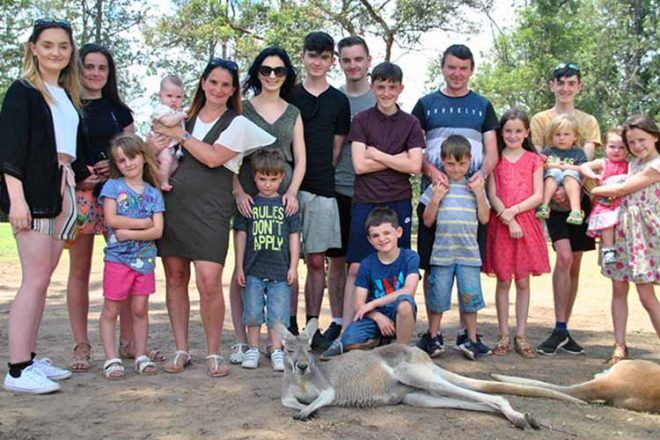 When Britain's biggest family was holidaying in Australia recently, it seems a local psychic may have predicted that their brood of 19 children was complete.
But family matriarch Sue Radford has had the last laugh – revealing via social media that she and husband Noel will welcome their 20th child in September.
The post is captioned, "Well I guess the Australian psychic was wrong".
No credit cards and yearly overseas holidays
The family, which stars on British show 16 Kids and Counting, hails from Lancashire and lives in a former aged care home, has no credit cards, receives no government benefits and manages an annual overseas holiday.
The couple – officially Britain's biggest family – met when they were just seven, with Sue falling pregnant with their first child when she was 14 years old.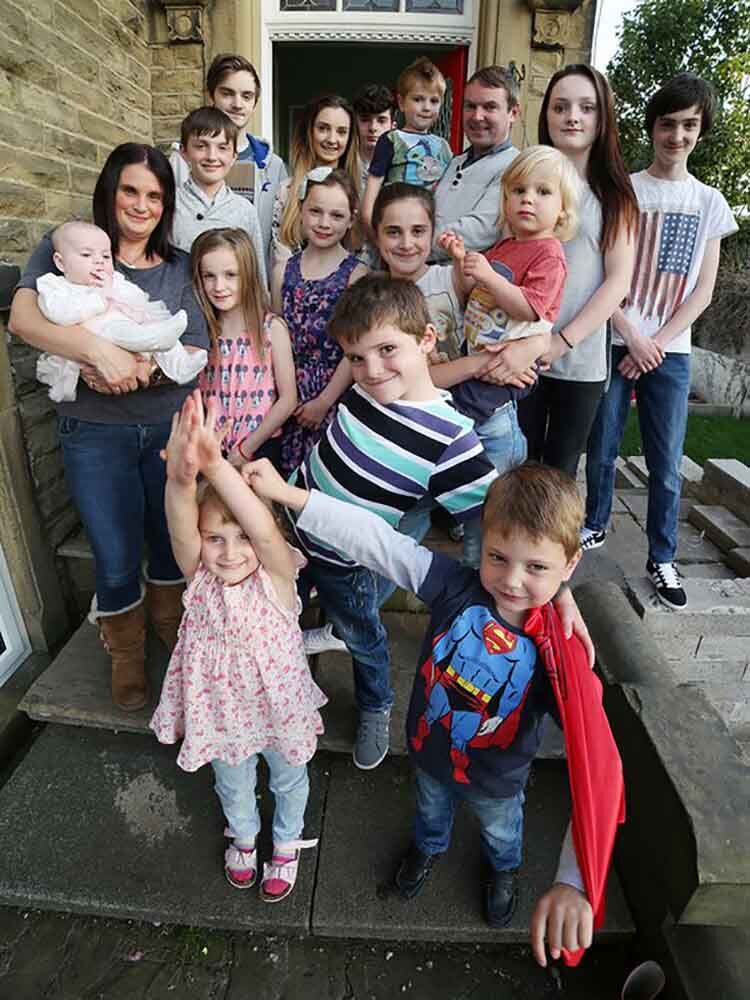 19 children and counting
Over almost three decades Sue and Noel have welcomed 19 children:
Chris, 27
Sophie, 22
Chloe, 21
Jack, 19
Daniel, 17
Luke, 15
Millie, 14
Katie, 13
James, 12
Ellie, 11
Aimee, 10
Josh, nine
Max, seven
Tillie, six
Oscar, four
Casper, three
Hallie, one
Phoebe, eight months
They also sadly lost a baby boy, Alfie, at 23 weeks.
Sue had hinted after the birth of Phoebe that 20 children wasn't out of the question.
"Our friends and family keep saying I should have one to get an even number – so round it off to an even 20," she told The Sun in July last year.
"I can't rule it out. At the moment I am happy to have Phoebe with us, she is healthy and a little stunner. We are over the moon to have her here.
"The rest of the kids are lining up to have a cuddle, I find it easy because they muck in so much."
How do they do it?
If you think getting your family sorted in the mornings is a marathon effort – spare a thought for the Radfords.
According to The Daily Mail there are six little ones to get off to primary school, and five head off to secondary school.
Their dad loads them into the family's minibus, while the three youngest stay at home with mum.
Sue wrangles nine loads of washing a day, manages to feed the entire family on £300 (about $500) a week, and has the little ones in bed by 7pm. The older ones are snoozing by 9pm, while Noel and Sue are tucked in at around 10.30pm.
Here's a little peek inside their crazy life.

We're exhausted! Congratulations to this larger-than-life family, we can't wait to see if the scores will be settled at 10 boys and 10 girls!
Next up, read our fun article full of great tips to get toddlers to eat more fruit.