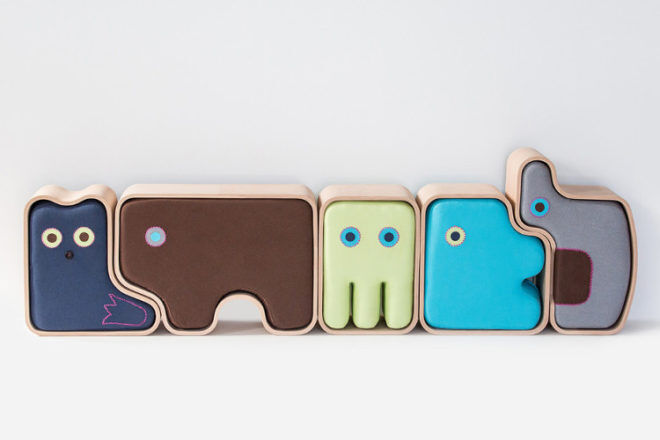 Sleek little things of foam and wood are the latest must-have furniture pieces for families where contemporary style is as important as fun and function.
Multifunctional and modular Animaze system allows kids to dream up any number of horizontal or vertical configurations for rest or play. Made from wood the clever curved animal frames stack together, while the insides disconnect and separate into chairs, tables, ouf and even a rocking horse.
Designed in Italy by Design Libero, the Animaze furniture system isn't yet available in Australia but we'll be sure to let you know if and when you can get your hot little hands on it here.