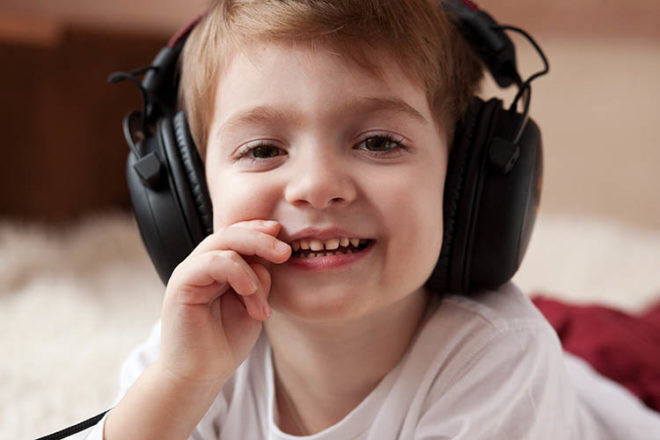 Meet the parent-invented, sanity-saving radio station taking Australia by storm. Kinderling Kids Radio is filling family homes and cars with awesome tunes, sweet stories and nap-time music – if you're not already addicted, you soon will be!
What is Kinderling?
Kinderling is Australia's most popular kids digital radio station, providing a soundtrack for everyday family life. And while the music is child-friendly, it's not just for kids. So you can expect The Wiggles to come with a side-serve of White Stripes and a Katy Perry chaser, while Patsy Biscoe rocks on with the Foo Fighters. Good times!
The driving force behind Kinderling is a group of parents who are passionate about giving Aussie kids fun-filled, marvellously musical days. Kinderling's Music Director Lorna Clarkson says it's all about tapping into our own childhoods – those simple days before tech took over.
"When I was a kid, radio was the soundtrack to car trips, cooking on a Sunday morning, and lazy afternoons baking or playing or making craft," Lorna tells Mum's Grapevine.
"What I love about these memories is that they were all shared memories; my family and I enjoying time together, doing something fun, while we listened to music."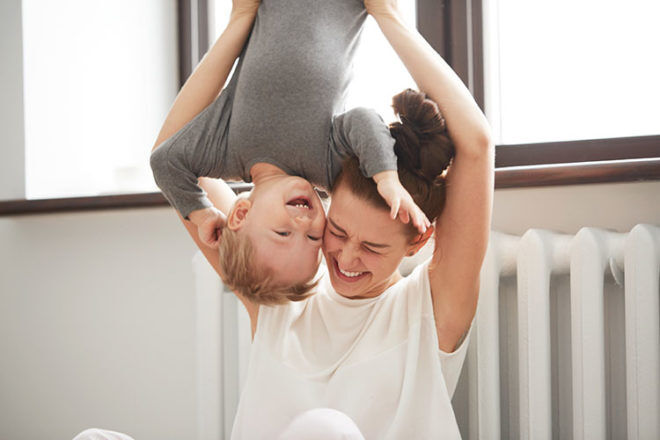 Kinderling is designed to trigger family-friendly fun – a sing-a-long, a dance-off – and because the songs are cross generational it doesn't mean the kids will be the only ones cutting a rug!
"The music is constantly changing and evolving as we discover amazing new artists here in Australia and across the world. The thing that is unique to Kinderling, is that we play 'music for kids' – not necessarily 'kids music'.
"This means we will just as likely feature new music from a young contemporary electronic musician from Sweden as an unearthed children's song from 1932!"
If you're not already a Kinderling devotee, here's the lowdown on how this unique radio station can add a sweet sparkle to your day.
How to listen to Kinderling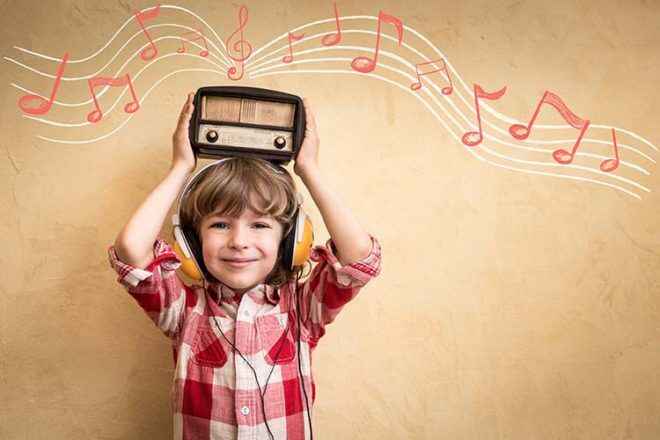 Kinderling Kids Radio is a digital radio station, so there's a heap of ways to tune in.
What
you'
ll
hear on Kinderling
Like a melodic nanny, Kinderling takes your little one through their day with musical moments perfectly attune to their rhythm.
The Kinderling day unfolds in line with your child's, starting off peacefully, ramping up to raucous fun, paring back to naptime bliss before injecting some high-octane energy into the afternoon.
The day finishes with settling songs and stories to ease your children into the perfect mood for slumber.

Wakey, Wakey (6am – 7am):
If you've got an early riser, get their day started with dreamy, gentle music from the likes of Doris Day, Danny Kaye, Patsy Biscoe and Lah-Lah with I'm Awake between 6am and 7am.
Start Your Engines (7am – 9am):
Really get the day going with fabulously happy and upbeat tunes to help your kids start their engines, with high energy tunes from artists including Rhys Muldoon, Ratcat, Wham, Bananas in Pyjamas, Sia and The Strokes.
Play and Learn (9am to 12pm):
Between 9am and noon each weekday you can tune into some dedicated learning time, with musical mixes from Play School, Peter, Paul and Mary, Justine Clarke, Laurie Berkner and Johnny Cash that encourage tots to find their fingers, count their toes and tackle all manner of other fun activities. Plus, if you're lucky, you might score a Barnsey tune.
Kinderling Conversation (12pm to 1pm):
At noon, when your babies and toddlers are likely to be napping, and you can manage to carve out a bit of time to eat lunch or have a hot cuppa, tune into Kinderling Conversation for expert info on everything from parenting to relationships.
Radio Playground (1pm to 3pm):
Between 1pm and 3pm if you're out enjoying the sunshine in the backyard or getting stuck into some creative play, you'll have playful tunes and interesting yarns in the background courtesy of Radio Playground.
Pick Me Up (3pm to 5pm):
Ah, the school, sport, music run! From 3-5pm as you ferry the kids from school to activities you can count on some fabulously uplifting tunes to keep the energy high! There's plenty of pop to keep older siblings happy, but no inappropriate lyrics or "those" radio ads – win-win!
Settle Petal (5pm to 8pm):
Here it is, mummas! You've almost made it to bed-o'clock. Get a little helping hand from three hours of Settle Petal, designed to help the kids wind down during dinner, bath and bedtime routines. Chilled-out tunes and settling stories are the go.
And you can download the Settle Petal app so you can access this calming collection anywhere!
Sleepy Soundtrack (8pm to 6am):
Finally, it's time for some soft, gentle music to lull your babies into the world of nod. Just try not to nod off with them! Sleepy Soundtrack is also available as an app, so no matter where you are you can give even the most bedtime-resistant moppets a helping hand to get to sleep.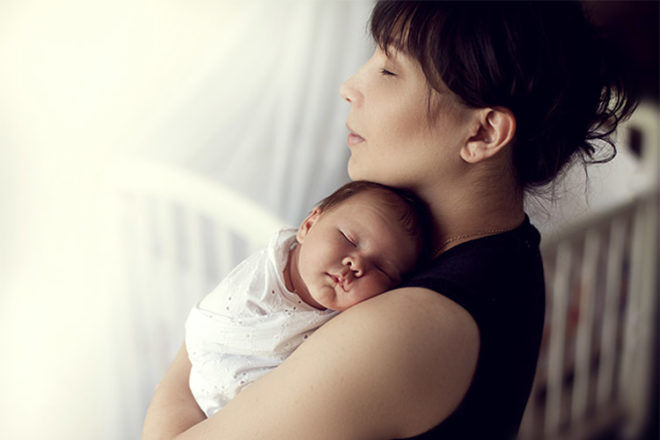 The power of music
Young children are experts in squeezing every bit of joy out of each day, and finding bliss in the mundane, and music plays such a big part in modifying their mood.
Even if you're road tripping with your tribe, Kinderling's brilliant free to download mixtapes will get you where you're going with sanity-saving songs that you and the kids will adore.
And weekends sees Kinderling serve up a stack of party-ready tunes so your kid's birthday entertainment is sorted too.
Caroline Taylor, Mum's Grapevine founder and supermum
Busy beyond belief, Caroline found herself blissed-out thanks to Kinderling's weekday guided meditation sessions.
"It is such a breath of fresh air to be able to reboot at 12.30pm during the week with mediation. I LOVE it! I breathed, I felt peaceful, I could just let that crazy morning go and reset for the afternoon."
---
 Anita Butterworth, mum of two boisterous schoolboys
Often stonewalled after the hectic school pick-up, Anita found the smooth tunes of Kinderling's Pick Me Up are a welcome mind-opener for her kids.
"My boys flit from hyper over-sharing of stories after school to complete silence – it can be difficult to get any sense out of them after their busy day. Putting on the cleverly curated songs that kick off on Kinderling at 3pm are proving a hit – safe tunes that provide a really handy backdrop to help them open up, and offload if they need."
Kinderling gives the everyday a magical musical backdrop – happy days!
(This is a sponsored post for Kinderling Kids Radio)