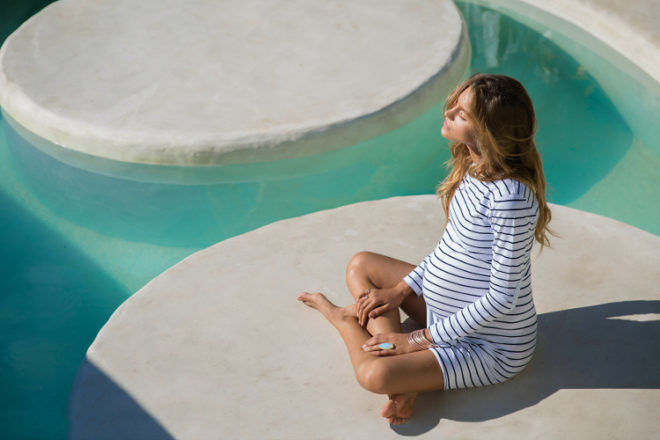 You're pregnant, but your wardrobe holds a collection of dresses that just don't fit anymore. There's the one you wore to that job interview, the one everyone loved on you at that cocktail party, the dress you saved to dazzle that New Year's Eve.
But let's be honest, those dresses are the old you. Everything you know is about to change – for the better – so you need your attire to reflect the most momentous period of your life.
We've found seven must-have maternity dresses that are so stylish they will give mums-to-be that extra wiggle (not waddle) in their walk.
1. All hail the LBD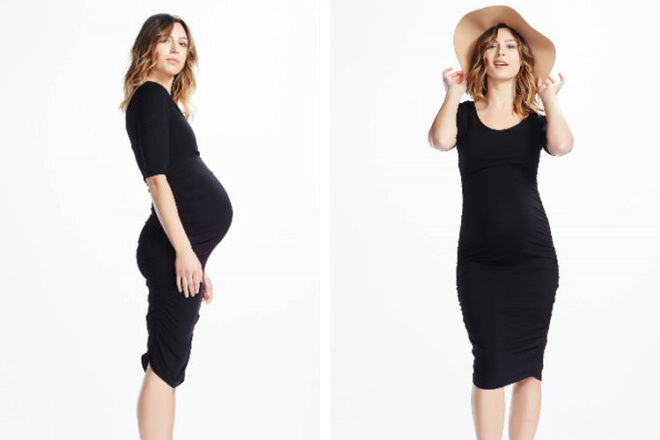 Show off that beautiful belly in a slinky and stretchy black number that will grow as you do. The soft jersey fabric and gathered side seams of the Soon Maternity Celina 3/4 Sleeve Maternity Dress ($119.95) make it a comfortable choice too.
2. Flower power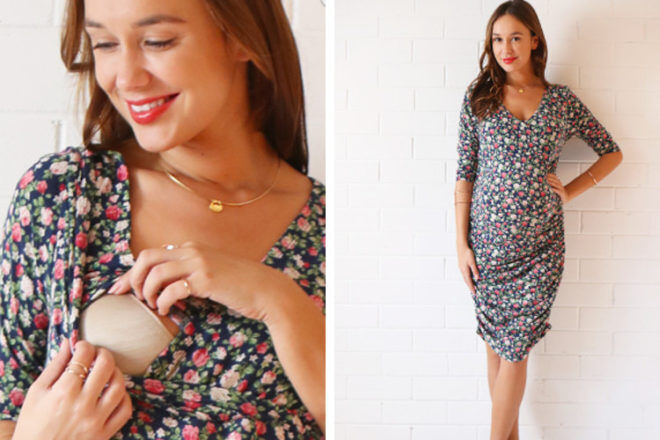 The pretty floral Anais Nursing Dress ($119.95) from Queen Bee serves double duty – wear it as a maternity outfit then slip it on again once bub has arrived and use the discreet breastfeeding panel.
3. Before and after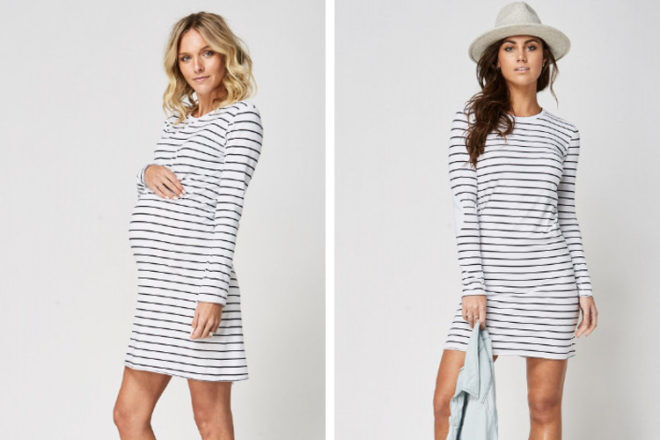 Stretch organic cotton, raw edge hems and one body seam down the back – this is the dress you'll want to wear long after you've had your baby. Lucky then that the Legoe Heritage St Tropez Dress ($99) looks just as good pre or post bub.
4. Shifting shapes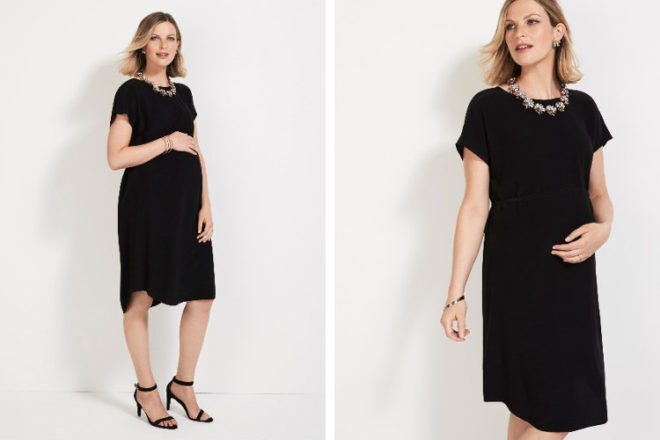 A classic cut, Sussan's Maternity Shift Dress ($119.95) offers a chic option for the times you need something dressier.
5. Shoulder heights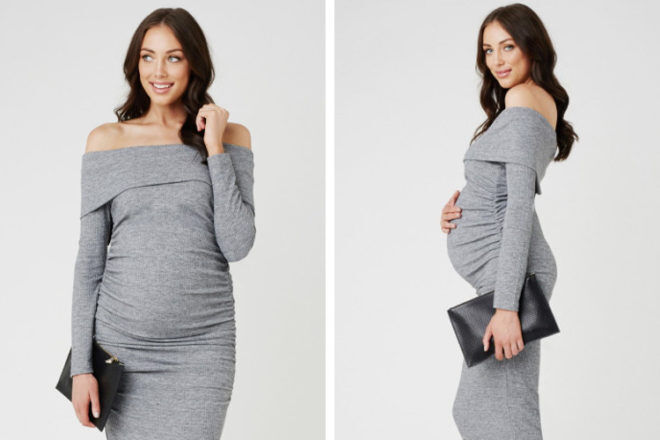 Our pick of the maternity dresses, the cold shoulder trend works well in the Bonnie Dress ($99.95) from Ripe Maternity, with the neckline providing easy feeding access.
6. Back detail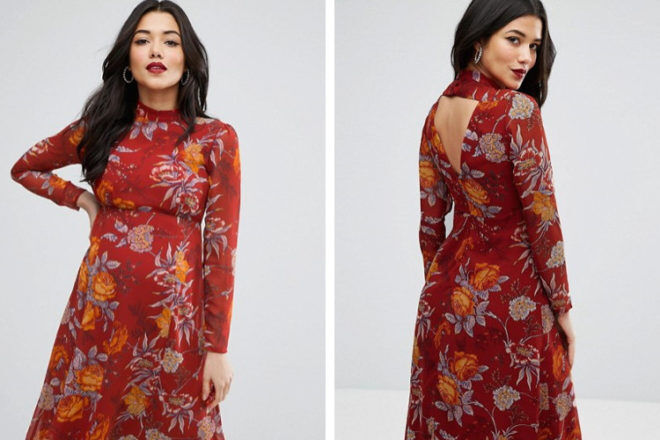 Baby at the front, open detail at the back. You'll feel so feminine fluttering around in the flouncy Maternity Midi Dress with Open Back ($69) from ASOS.
7. Line up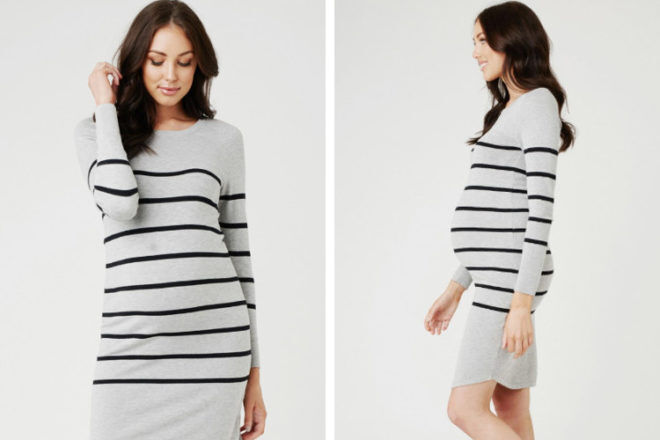 Cooler weather is coming, so beat the chill with the contrast stripes and curved hem of the knitted Valerie Tunic Dress ($89.95) from Ripe Maternity.
We hope you love these autumn and winter maternity dresses as much as we do! While you're in a shopping mood, have a look at the 11 pregnancy products you didn't know you needed.