Come one and come all because there is a brand spanking new adventure playground in Melbourne! If you're after some exciting challenges for your cherub, then Booran Reserve is the place to be.
Designed for kids of all ages and abilities, this playground combines water play, sand play, nature play and classic play (swings and slides), to tick all the boxes.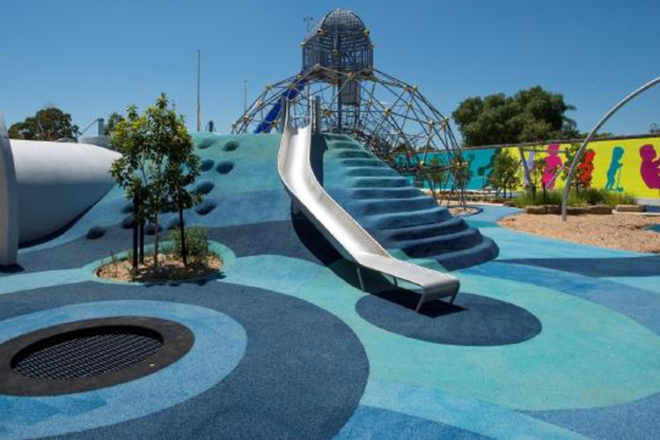 Water play in the park
Youngsters will be knee deep in excitement with the two-tier sand pit. And because this adventure playground is part of the Glen Huntly Reservoir redevelopment, there's plenty of H2O on tap too.
With pumps, channels, weirs, water gates and a good old-fashioned Archimedes screw, all that water flows down to a trickle stream and giant frog sculpture. Ribbit!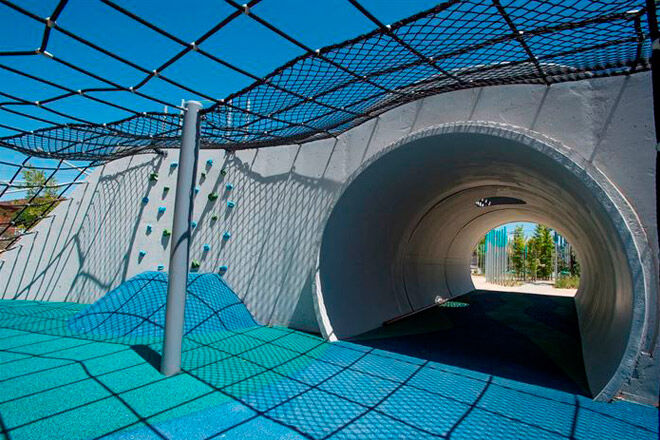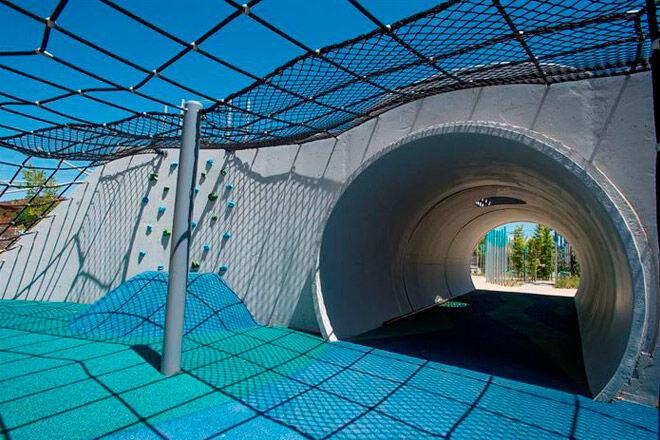 There are tunnels to crawl through, a giant bird's nest swing to kick back in and nature paths to explore. Plus, soft-fall climbing walls and rocks for mini-adventurers to ascend, Everest-style.
Tunnels, rock walls and a flying fox!
Bigger bambinos will be all over the 10m high double dome rope climbing structure. There's time to catch their breath at the top, then it's down, down, down the twisty slide to do it all over again.
Junior daredevils will make a beeline for the double flying fox too, and with a spinner and mouse wheel, lunch is recommended after playtime!
And because sustenance is always on a mum's radar (kiddie food panic can strike without warning), you'll be happy to hear that there are picnic shelters, shady spots and BBQs too. We're excited!


Booran Reserve
Getting there
Corner Booran Rd and Glen Huntly Rd
Caulfield, VIC 3162
Toilets with baby change facilities
BBQs
Picnic shelters
Active sport areas
Bike stands
Drinking fountain
Trees and landscaping
Car park
---
For more out and about in Melbourne inspo, visit our other playground wrap-ups, including the fab nature playground at Royal Park and Wallan's adventure playground.
And don't miss our fun Melbourne school holiday guide.