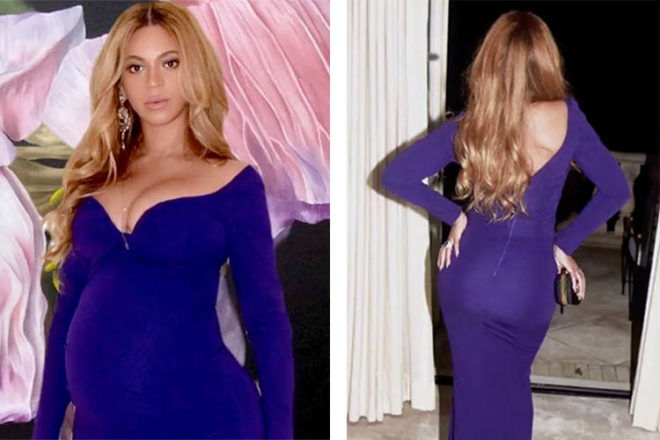 Ah, Beyonce. You've done it again. Queen Bey has released another series of glamour shots accentuating her growing baby bump and proving that she's the queen of style, even when carrying twins.
https://www.instagram.com/p/BSXePJMga6x/?taken-by=beyonce&hl=en
In classic Bey-style, Beyoncé shared a series of stunning date night images in a video set to The Isley Brothers' song "Pop That Thang".
Included in the photo montage is a photo of Bey with her husband of nine years, Jay-Z as as well as one of daughter, Blue Ivy, cuddling up to her mumma's bump. We need some of that Beyoncé pregnancy style, stat!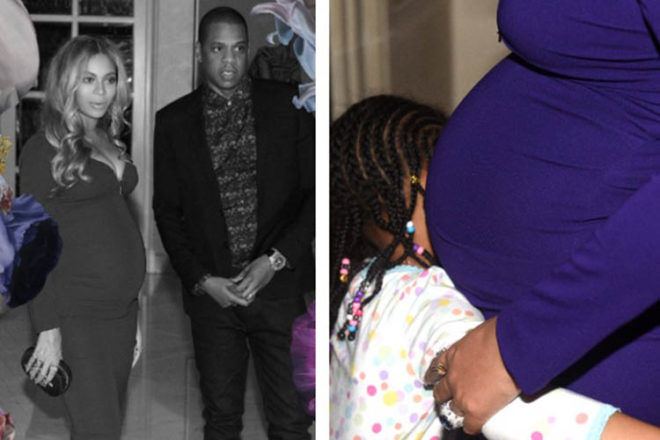 Here's what all expectant mamas can learn from Beyoncé  about rocking the baby bump, on and off the red carpet.
1. Long dresses are a must during pregnancy
https://www.instagram.com/p/BRzJh3OAnBA/?taken-by=beyonce&hl=en
We can't all pull off form-fitting gowns during pregnancy quite like Beyoncé, but never underestimate the power of a lengthy dress.
During the early days, a maxi dress can conceal your belly until you're ready to make the announcement. And as you continue to grow, long flowing dresses can help keep you cool and comfortable.
2. Flaunt your biggest assets
https://www.instagram.com/p/BRYtZqjAy-g/?taken-by=beyonce&hl=en
One of the best things about pregnancy? Your breasts get a massive lift. So make the best of your bust like Beyoncé does by opting for outfits that show off the twins.
Because, as most of us know, after pregnancy and breastfeeding, it's all downhill for your gals.
3. Black is your best friend
https://www.instagram.com/p/BRoudbgARB7/?taken-by=beyonce&hl=en
While we probably aren't attending movie premiers or walking the red carpet at music events, a black dress and a baby bump is always a winning combination.
Black has an amazing ability to hide the lumps you prefer to keep concealed, all the while highlighting the bumps you want to show off.
4. Pregnancy is the perfect time for matchy matchy fun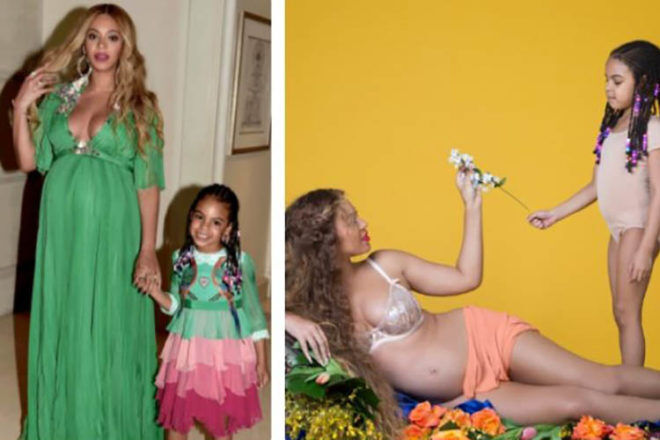 Beyoncé and her daughter, Blue, clearly have a loving mother-daughter relationship. And when the cameras are on, the two like to choose outfits with similar colour palettes to amp up the adorable.
If you ever need an excuse to dress like a five-year-old, then pregnancy certainly is it.
5. Choose colours that complement your look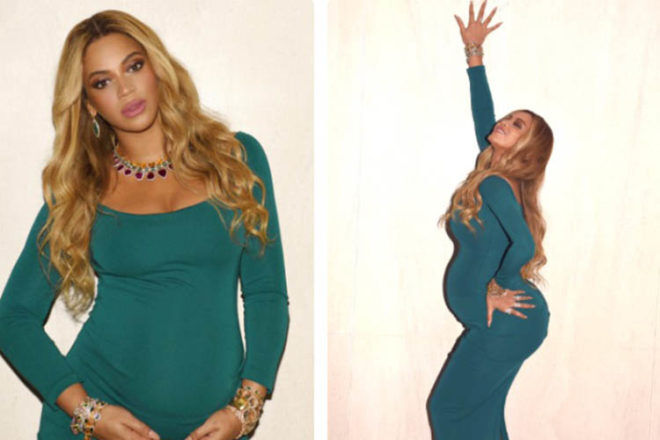 Beyoncé clearly loves the colour blue. She named her daughter Blue, after all. As well as rocking the royal blue frock, she sashayed in a turquoise blue number for Oscar night back in February.
If you have a colour that you know looks good on you, then claim it as your shade. And own it.
6. A good pregnancy bra is all you need
https://www.instagram.com/p/BP-rXUGBPJa/?taken-by=beyonce&hl=en
Whether you're folding laundry from the comfort of your couch or staging a maternity shoot for the entire world, all pregnant women need a decent maternity bra.
Not only will they be carrying two of your greatest assets, but a maternity bra also provides you with comfort during your pregnancy and breastfeeding days.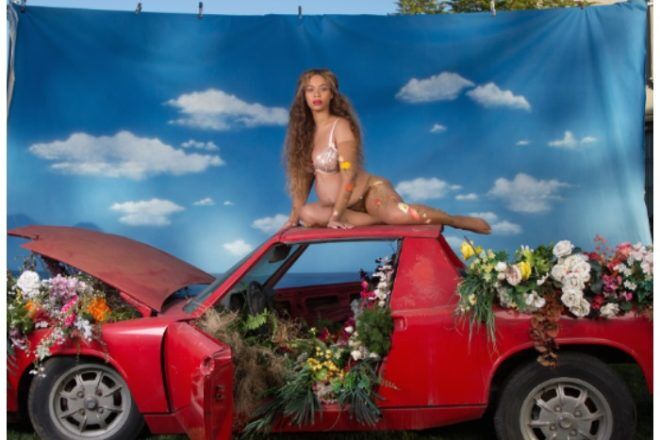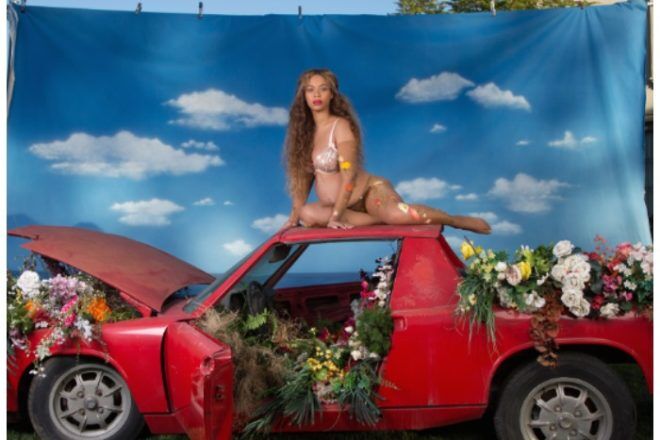 Plus, as Beyoncé so clearly demonstrates, a maternity bra looks good with anything – whether you're posing behind a sea of flowers or lying on the roof of a car.
Kudos to the Queen Bey for sharing her Beyoncé maternity style with the world and proving that, no matter where you are going, the key to rocking any outfit is to know that you look amazing.
Confidence, after all, never goes out of style.
Have a look at some of our favourite maternity finds including these 11 maternity products you didn't know you needed.