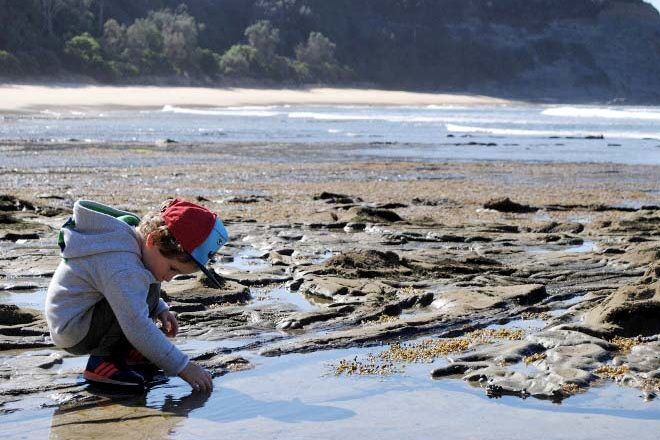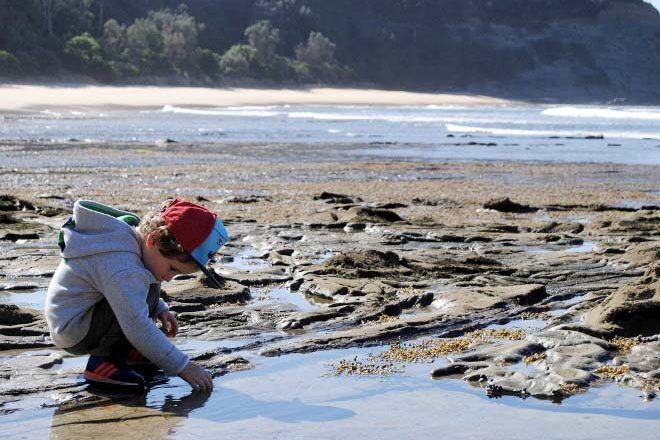 Kids are enchanted by the sea – a vast, sapphire world ripe for exploring. And rockpooling is the perfect way for little ones to dip their toe into ocean exploration.
There's no need for scuba suits or snorkels – just a keen sense of adventure and our handy guide to rockpooling in Australia so you know how to meander these miniature marine worlds safely.
Exploring the world below
Our beach culture is something Australia is renowned for, but there's so much more to our coastline than surf and sand.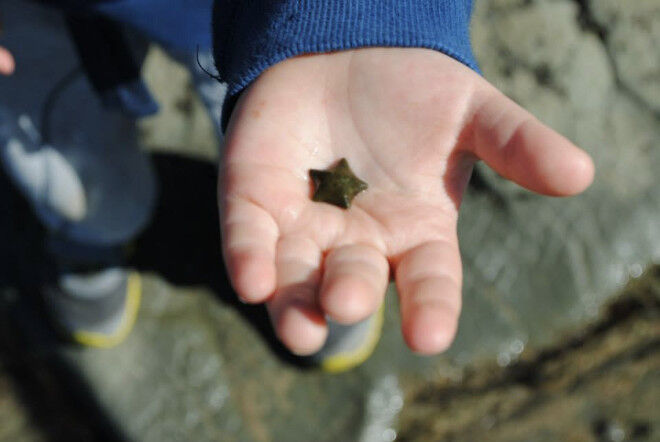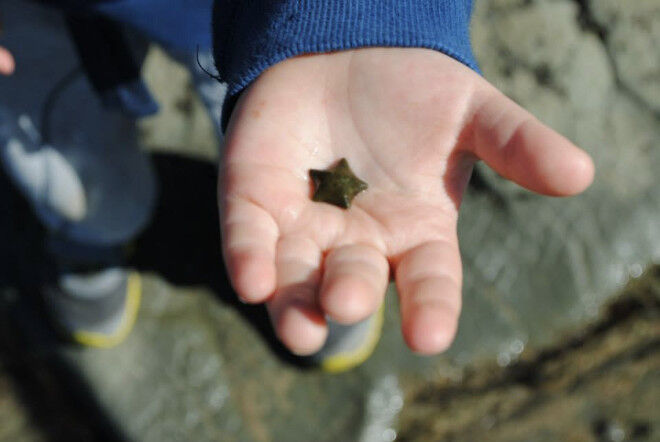 There's a whole ecosystem waiting to be explored, and it's just the right size for kids! Rockpooling is a great way to educate your kids about our unique marine environment, in a safe and controlled way.
Institute for Marine and Antarctic Studies ecologist Dr Neville Barratt says his number one tip is to always be observant in case there's blue-ringed octopus in the rockpool!
"Mainly it is about patience, and sitting quietly and watching, rather than getting in and overly disturbing things by turning rocks," Dr Barratt tells Mum's Grapevine.
How to spot a good rockpool
Dr Barratt explains you can tell a lot about what creatures will inhabit a rockpool by how it looks:
Simple rockpools with few habitats have a fairly simple habitat structure (e.g. smooth rock) so a simple diversity to match.
Complex rockpools have more nooks and crannies so more species can occupy them.
Small, shallow pools are tough places to live as they can get hot/cold/dry.
Larger, deeper pools are more stable, so more complex in the diversity they support … even large fish in places.
The height above low tide is important for renewal, the more time they spend under water the more they are protected from heat and desiccation so the more complex they are.
Safety first
There are a few rules to teach the kids before diving into rockpooling – both to protect your children and the marine creatures.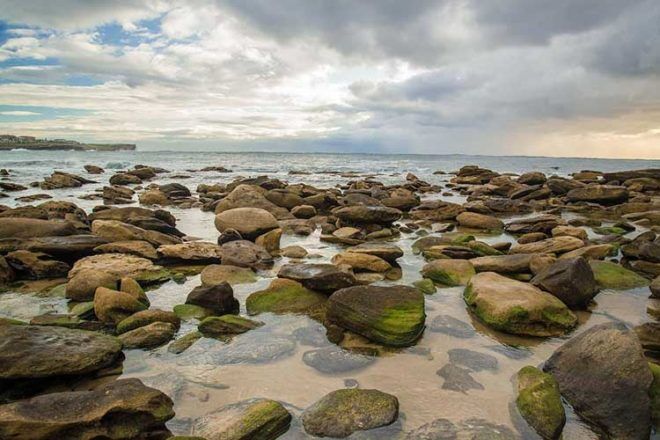 Sam Williamson from Wilderness Scotland has shared three top safety tips:
Don't let your children in the water. It's always very tempting for a child to step into the rockpool to take a closer look, but this can encourage bad habits towards wildlife that may stick with them for life. Instead, teach them that the creatures living in the rockpool will be disturbed if they step into the pool.
Avoid nets. There is really no need for any of the creatures to be lifted out of the pool, so don't bring nets to the beach. Again, this can teach bad habits.
Get/make a looking glass. These are small translucent cups which can be placed on top of the water to see what is underneath better, and are great for kids who want to take a better look at the creatures in the rockpools.
What your kids can learn
Tasmania Parks and Wildlife Service Heritage Officer Jenni Burdon explained to Mum's Grapevine that children will gain a huge understanding of the world beneath the water, just by being patient.
"It's just a complete discovery. The more they look the more they'll see. Kids have got such sharp eyes, they do find a lot.
"Each pool can be like a little garden and they'll vary from coastline to coastline and they'll have all different creatures in them, depending on which direction they face and which coast."
You can also encourage your children's thinking, by asking questions that will get their minds ticking over: Are any creatures moving? What colours can you see? Is the water shallow or deep? Is the rockpool in the sun or shade?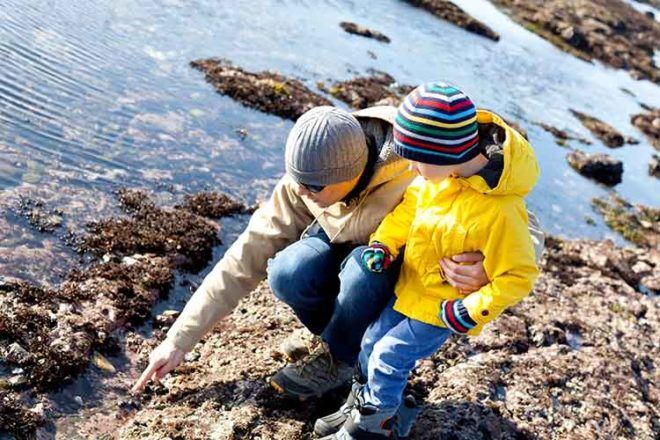 Great places for rockpooling in Australia
If you're a family of beachcombers, you no doubt have your own favourite rockpooling site, but if you need some guidance, here are some sweet spots to explore:
Victoria
Gippsland: The Bunurong Marine Park coastline is ripe for exploring, from Inverloch through to Harmers Haven. The best time to visit is within an hour of low tide.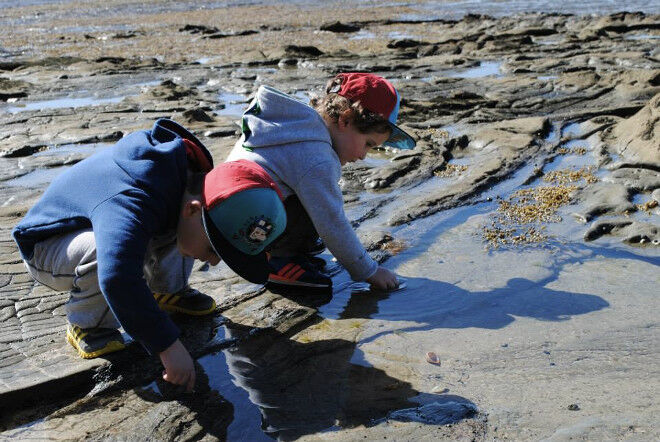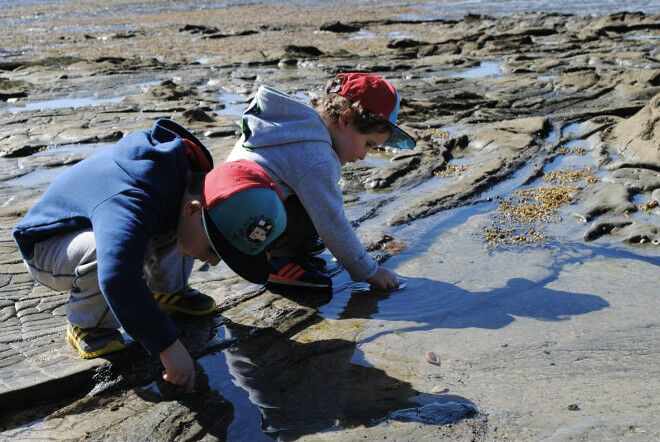 You can also explore the vast Gippsland coastal pools at Wilsons Promontory, Croajingolong National Park and the Cape Conran Coastal Park.
Phillip Island also has a smorgasbord of rockpools.
Great Ocean Road: Low tide exposes a haven of pools to explore, near the Split Point Lighthouse and at Apollo Bay's Marengo Beach.
Ricketts Point, Beaumaris: This is a great spot if you have young children – there's a huge array of shallow pools to explore (and a handy cafe close by!).
Tasmania
Doctors Rocks, east of Wynyard: This is undoubtedly a beautiful coastline with fabulous rockpools, but the reason many people explore them is not actually for the marine life – it's to find gold!
It's said that there's a gold reef somewhere offshore, and if you bring a pan down and do a little rockpool prospecting you may just find a few golden flecks!
Painted Cliffs, Darlington: This location gives the kids a chance to rockpool ramble with stunning exposed rock formations as the backdrop.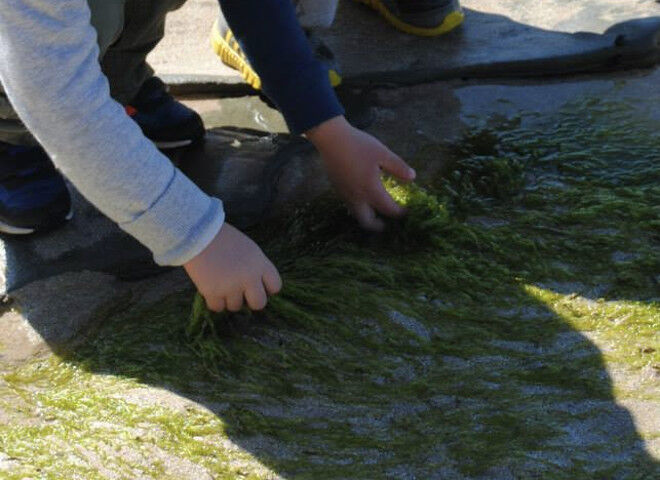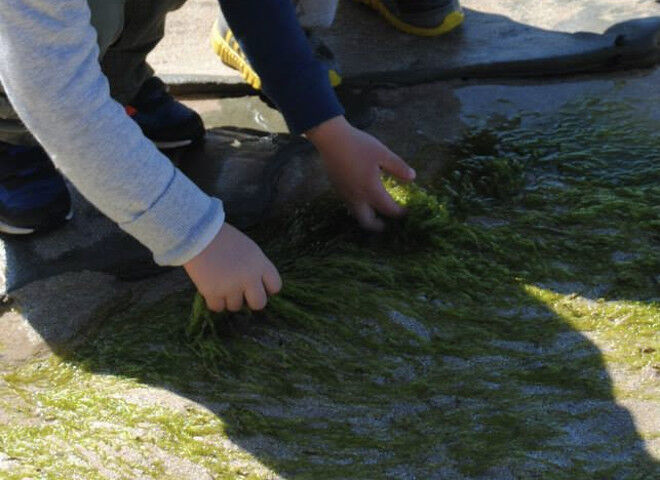 South Australia
Moana Beach: Less than an hour from Adelaide, this stunning coastline is a tourist drawcard and has some fantastic rockpools to explore towards the northern end.
Oliver's Reef, Victor Harbor: Nestled in Encounter Marine Park, this is a hotspot for young marine explorers. The Aldinga Reef Sanctuary Zone is also part of the marine park, and a wander through the pools will have the kids spotting crabs, sea stars and sea grass pools.
Queensland
Fraser Island: Arguably some of the most spectacular rockpools in the sunshine state are on Fraser, including the Champagne Pools.
Mooloolaba or Caloundra: There's plenty of rockpool rambling to be had in either of these destinations – and they're suited to small children as well.
New South Wales
Bermagui: Gentle and tranquil, the rockpools in this area are perfect for introducing kids to the world below.
Make sure you let us know if you have an incredible rockpool you love to explore, and we'll add it to our list. And if we've whet your appetite for some coastal exploration, have a read of our beach essentials guide and our pick of Australia's best family friendly beaches.