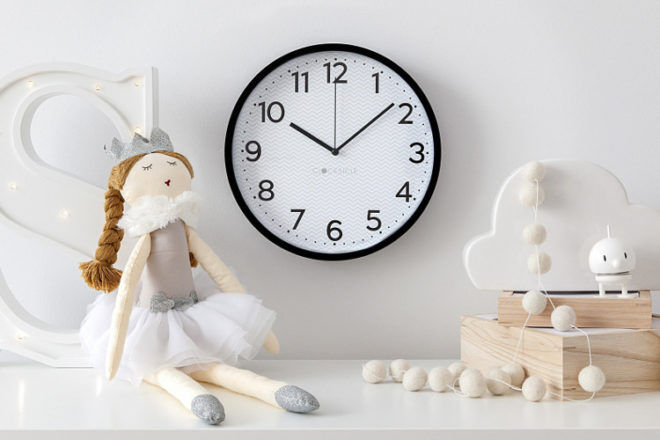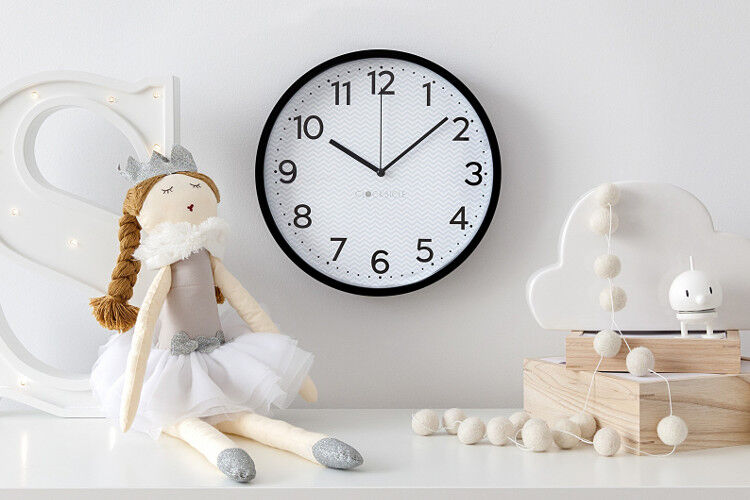 There's no clock quieter than a Clocksicle, so if you haven't seen one before, then tick tock! A clear face makes it easier for kids to tell the time and these ones go about their job in complete silence. No ticking. No tocking. Perfect for a child's bedroom.
Adding style and learning, Clocksicle wall clocks are designed right here in Australia and arrive with loads of tips for you to help teach the kids to tell the time.
Available online from Clocksicle ($69).