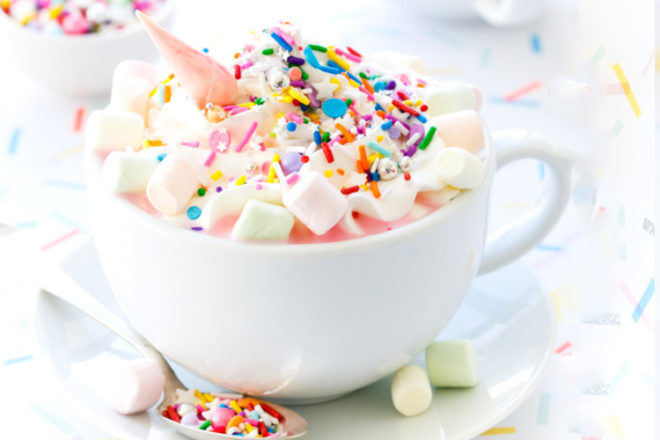 Move over fairy bread – there is a new enchanting treat in town and it's sure to tantalise the taste buds of children and adults alike.
If you're a fan of over-indulgent desserts (and who isn't?), then let us introduce you to a drink that oozes with whimsy and whipped cream.
What is this amazing creation, you ask? It's Unicorn Hot Chocolate by Love and Olive Oil. And it's pretty much a mug of divinity (and deliciousness).
A spoonful of supernatural sweetness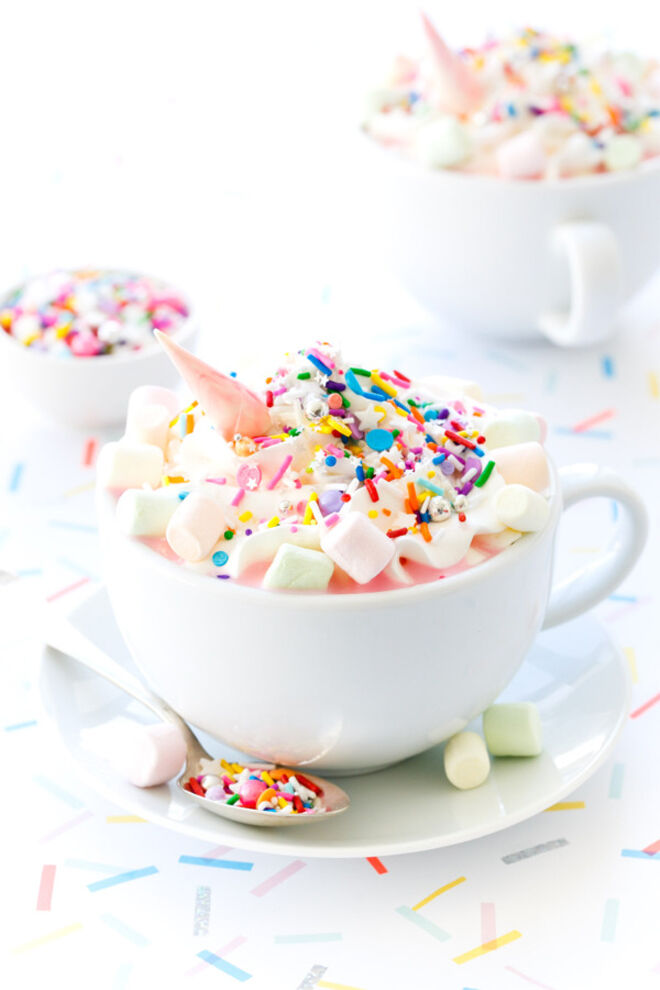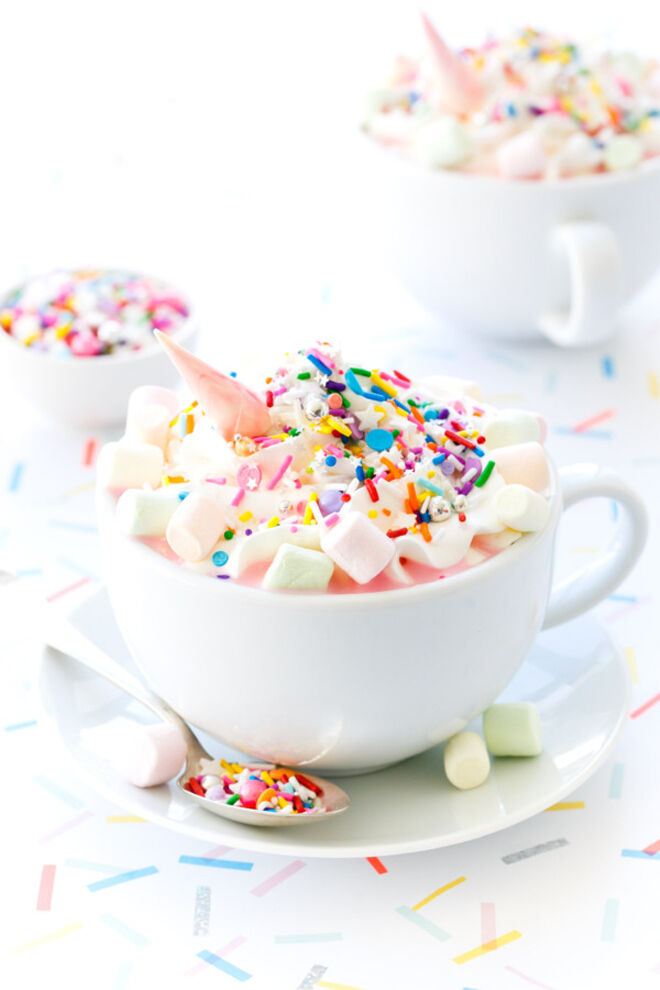 To make your own unicorn hot chocolate you will need an assortment of sugary sweets including white chocolate drink mix, white chocolate sauce, milk, pink food colouring, hundreds and thousands (or other sprinkle assortments – the more colourful, the better!), whipped cream, mini marshmallows and candy coating (for the unicorn horn).
Mix the ingredients together and what do you get? A mug of pink-tinted hot white chocolate with a mountain of whipped cream, topped with rainbow sprinkles, mini marshmallows and a candy unicorn horn.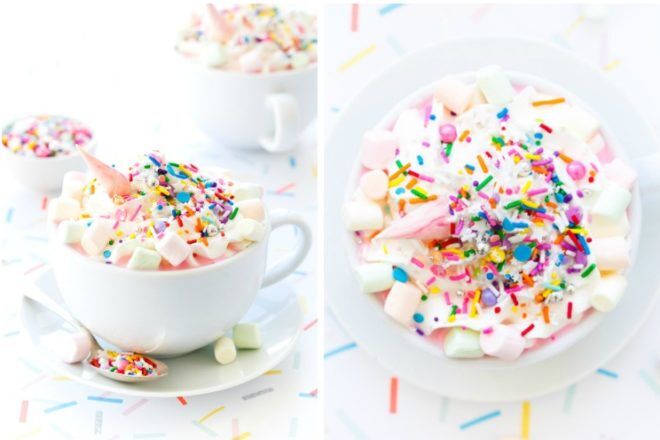 Yes, it's over-the-top. Yes, it's a tad on the sugary side. But life is too short NOT to indulge in a cup of colourful chocolatey confectionery every once and a while.
See kids, unicorns really do exist!
Head on over to Love and Olive Oil for the full recipe and instructions.
And because you can never have too much unicorn in your belly, head over to our other article on magical unicorn bark.