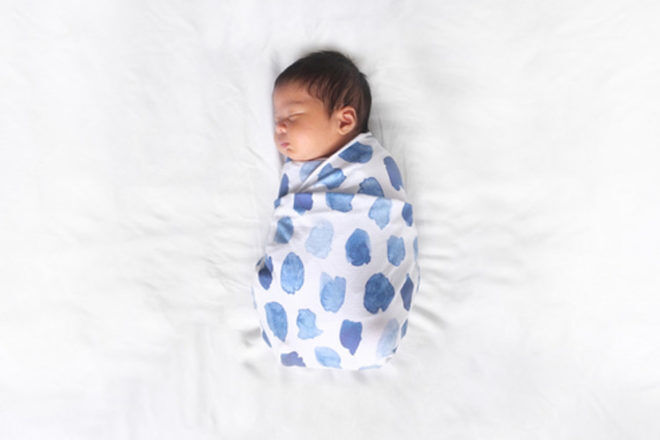 You learn to swaddle your precious new babe, then admire your perfect creation as they snooze happily in their cosy cocoon. Ahhh. You can never get enough of this sight and never have enough beautiful wraps to create this scene.
You can start your collection with the handmade Ocean Skies baby wrap, a soft jersey cotton blankie with deep blue polka dots.
Available from Swaddle Hunny Kids ($45) with worldwide shipping.