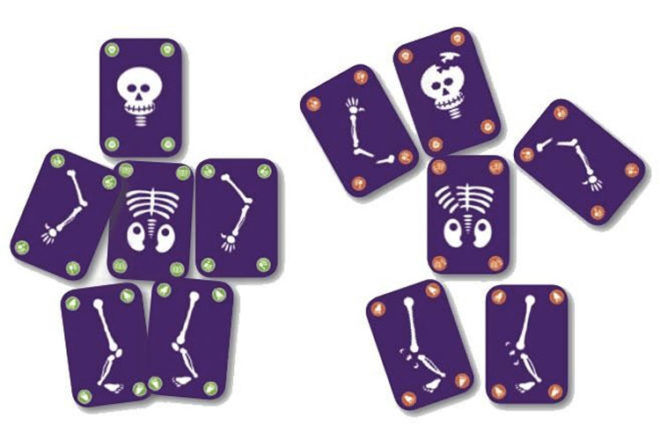 The leg bone's connected to the hip bone, the hip bone's connected to the … well, we won't give it all away because you'll need to know what goes where to play this new take on the classic card game Go Fish.
Collect all the cards to make two complete skeletons to win Djeco's glow-in-the-dark Bogoss card game – as long as you can avoid the broken skeleton card!
Available online at Toy Galaxy ($24.95).