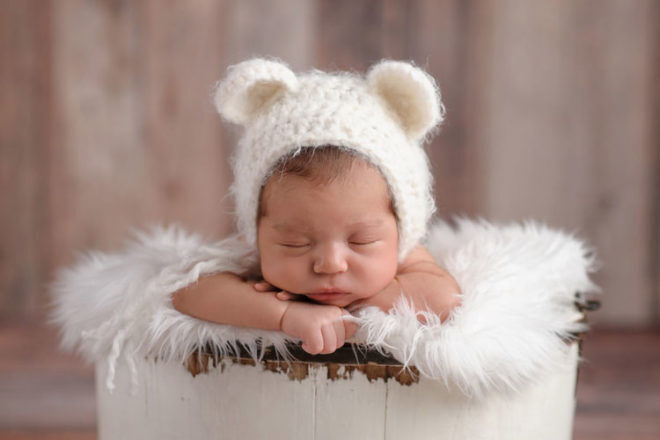 Animal-lovers rejoice! We have uncovered some of the cutest baby names inspired by the animal kingdom. These names are pawsitively purrfect for parents looking for modern monikers that come with a wild meaning.
Here are our favourite animal-inspired baby names. Enjoy!
Powerful predator names
Fox: One of the rising baby names for 2017 is Fox, which is short, sweet and simply adorable. Wolf or Bear are cute baby names worth considering to0.
Lynx: The frisky feline commands attention and so does the name.
Tiger: If you are into cat-like monikers, then you may also like Puma, Cougar or even Jag short for Jaguar.
Leo: Sticking to the cat-like names, Leo represents a male lion. Leona is often associated with the female lion.
Bird-like baby names
Birdie: Actress Busy Phillips named her daughter Birdie (and Birdie's sister is Cricket).
Hawk: One of the most dominant of the birds, Hawk is a strong name for a little boy or girl. Other bird names that rule the skies include Raven and Falcon.
Jay: Another short and sweet name, Jay is often used as a middle name but makes a cute first name as well. Jay was quite popular a few decades ago, along with similar feathery unisex monikers such as Robin.
Wren: A cute little bird, Wren is fast becoming a flying hit in the birthing suites as well. It has moved up the charts immensely over the past year (from number 514 to 53 according to BabyCentre).
Lark: Another sweet bird name to consider is Lark, named after the songbird and also rising up the popularity charts.
Sparrow: It's the name Nicole Richie gave her little man and one that certainly soars high on the uber-hip cute baby names list.
Deryn: Welsh, meaning "blackbird", Deryn is a unique choice for either gender.
Phoenix: – A mythical bird (and the colour red), Phoenix is a great choice for either gender. Another bird name that's also a colour is Teal. 
If you like Phoenix, you may also like some of these other hipster names ending with X.
Names with animal meanings
Ayala: Some names come with an animal meaning but are often not associated directly with an animal. Ayala, for example, is another name for a gazelle.
Tabitha: Tabitha also means gazelle and is another cute name to consider.
Ari: For those looking for a Hebrew animal name, Ari is a perfect contender. Ari which means "lion, eagle" – two animals, one name. Winning!
Madigan: While naming your little one 'dog' might not work, Madigan is a cute alternative for canine lovers which means "little dog".
Lowell: With a name meaning "young wolf", you know your little Lowell is going to grow up to do great things.
Jemima: Another name that come with bird-like qualities is Jemima which means little dove.
Paloma: Also means dove in Spanish as does Jonah in Hebrew. 
Drake: Before it was made popular by the rapper, Drake meant a male duck. Corbin is another cute one associated with a crow.
Poe: And Poe? A super unique option meaning peacock (and a great name for literary lovers too).
Averett: There are some animals that you probably don't want to name your little one after, such as a boar. But Averett, which means "brave, strong boar" has a gentle and sweet ring to it.
Tora:  The Japanese name for Tiger, Tora has got to be one of the cutest animal-inspired names on the list. Strong yet elegant, it certainly has a feline quality to it.
Bear: While Bear is a name that many parents are now considering, there are a few other monikers that mean "bear" that you may prefer. Orson, for example, means "bear cub", Ursula means "little female bear" while Auberon means "bear-like".
Yara – A sleek and distinctive name of the butterfly, Yara is favoured by the Hispanic community. Other butterfly names include Vanessa and Kimana.
Cute and cuddly baby names
Bunny: Is there anything sweeter than a baby rabbit curled up? Yes. A newborn baby, which is why many parents opt to name their little ones after this soft and sweet animal. If you're not too sure on the unusual name, Bunny may work as a middle name.
Kitty: Purrfectly suitable for cat-lovers, Kitty is as feline as they get. If you are looking for a cat-like name, then Cat is another popular option.
Otter:  Otter isn't an animal name that many might have considered until Zooey Deschanel selected it for her daughter's middle name. You have to admit, it is quite cute!
Fawn: A baby deer, Fawn is another feminine name to consider. You may also like Elka or for a boy, Buck.
Looking for more names inspired by nature? Have a look at our favourite botanical baby names as well as baby names inspired by colours.