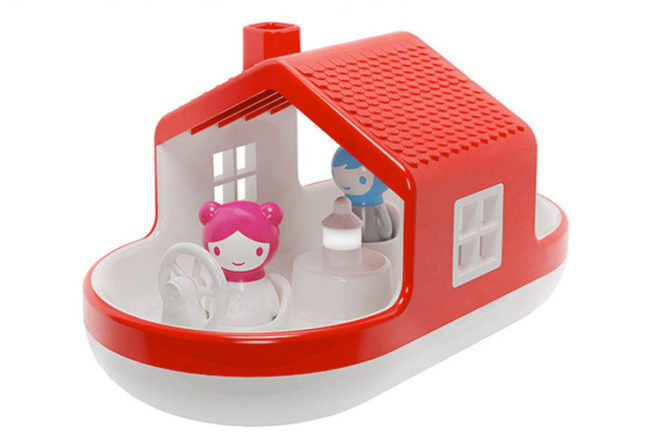 Here's something that to float their boat. Lapping waves, seagulls calling and a lamp to light the way. This clever little tug subtly lets children discover how things work with actions and sounds.
Kid O's Myland Houseboat cute characters become the on/off switches to set off a sequence of lights and sounds, all triggered by simply playing. It's brilliant brain-developing STEM play for toddlers when they're in the bath. How clever is that!
Available online at Monkey Caboose ($70).