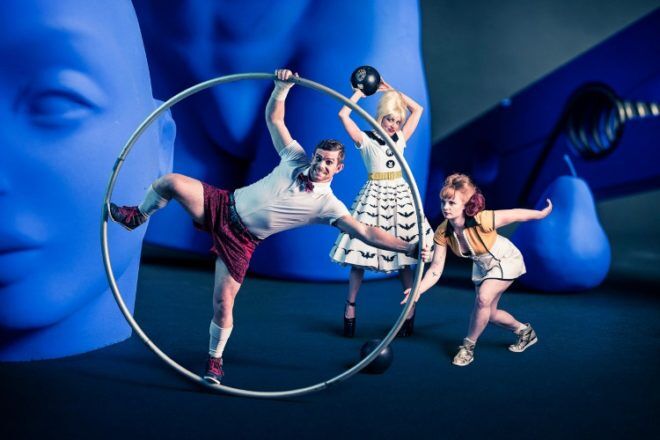 More spectacular stunts. More amazing acrobatics. More heart-pounding performances. This is what spectators can expect from Circus Oz's Model Citizens, coming to Melbourne these school holidays.
The internationally renowned Melbourne circus is returning home after a three-month tour to hit the stage under the Big Top at Melbourne's Birrarung Marr.
The show promises to be more spectacular than ever – audience members can expect a bigger set, brighter lights and crazier acts from international and national artists (no animals in sight).
Bigger is better
Model Citizens is all about challenging reality with over-sized, everyday objects used as unexpected circus equipment. Watch in awe as acrobats back-flip off a giant vertical clothes peg, scale an eight-foot safety pin, evade knives and fire, balance on a house of enormous credit cards and fly high in a gigantic pair of aerial undies.
The all-ages two-hour show includes its traditional Circus Oz rock 'n' roll flavour with a bit of sly Aussie humour thrown in the mix.
Circus Oz Artistic Director, Rob Tannion, encourages families to take the plunge and prepare for the unexpected with his new show. "If you think you know Circus Oz, you might be surprised. Come and experience Model Citizens for yourself. We dare you."
---
Should you go and see Model Citizens? Yes!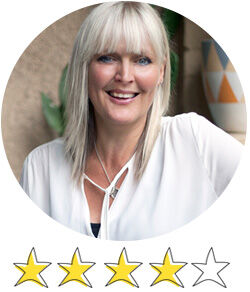 Mum's Grapevine Founder Caroline and her young guests were treated to the Circus Oz Model Citizens Gala evening, and the standing ovation at the end of the show said it all!
"Fun, funny, exhilarating, hilarious – this show has something for everybody! If there's one thing you take the kids to this school holidays, it has to be Model Citizens. It's an absolute treat for kids and adults."
---
BOOK NOW:

Model Citizens – Circus Oz Big Top 
A visually and emotionally charged acrobatic journey
20 June 2017 to 16 July 2017
Circus Oz Big Top, Birrarung Marr, Melbourne
(between Federation Square and Batman Avenue)
Tickets $30 – $95 (plus booking fees)
Book now through Ticketek