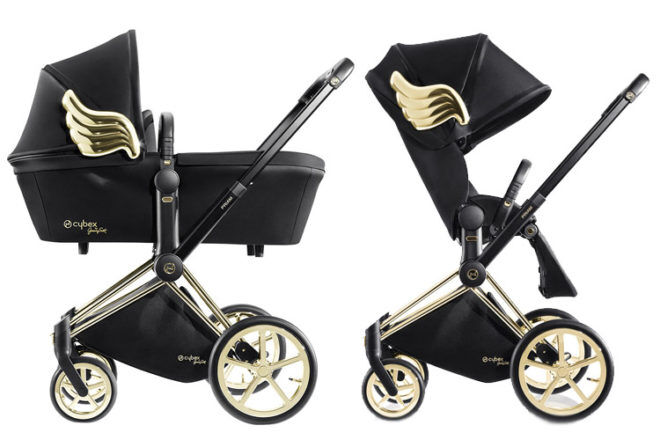 Goodbye standard stroller. Helloooooo pram envy. The Cybex Priam Stroller by Jeremy Scott is the ultimate fancy pants pram for mamas who like a little glamour with their daily stroll. It's a pram that shimmers with heavenly comfort, sparkles with golden accessories and soars high above the rest.
The golden child of prams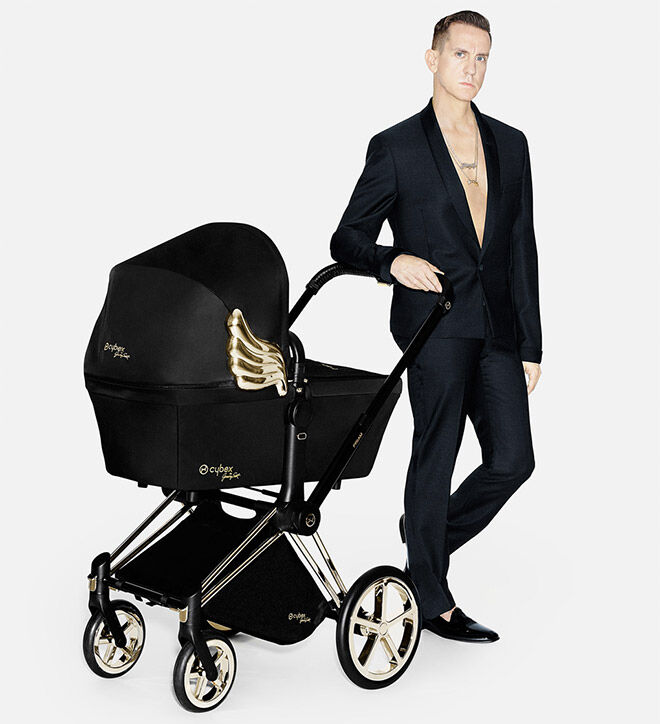 It's sleek. It's modern. And it's in a class all its own. The Cybex Priam stroller, designed by fashion icon Jeremy Scott, is the crown jewel of the Cybex Platinum range.
Everything about the pram screams pure luxury, from its shiny gold spokes on the puncture-proof wheels to the smart black and gold frame. And you cannot go past the signature gold wings on the Carry Cot and Lux Seat, which add a sprinkle of shimmer to every step. They're detachable too for those days when you'd rather go incognito.
Wings on wheels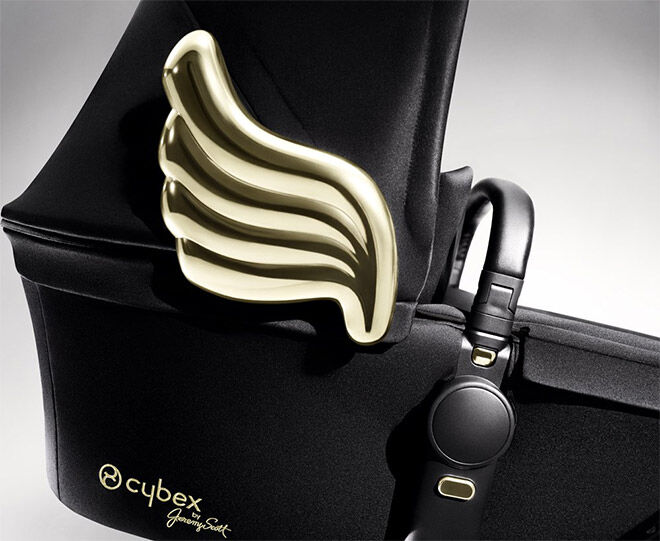 Starting with the carrycot, your newborn can blissfully sleep in a cosy portable bed even away from home. And, because comfort is EVERYTHING, the carrycot comes equipped with a memory foam mattress for a dreamy daytime snooze.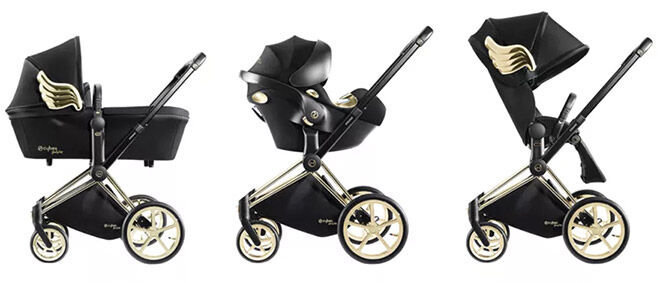 The Priam also transforms into a Lux Seat stroller, providing your little one with a comfortable front or rear-facing seat. For busy mums on the go, the full recline function can be operated using just one hand. So can the folding mechanism. Simple. Smart. And pretty much the sleekest thing on wheels. (NOTE: the uber-cool travel capsule's not available in Australia).
Because let's face it, we are all pretty much winging it when it comes to parenthood. So add a bit of sparkle to the journey with the winged ride that makes every outing fun for both you and your little one.
Available at Kiddie Country ($2899).