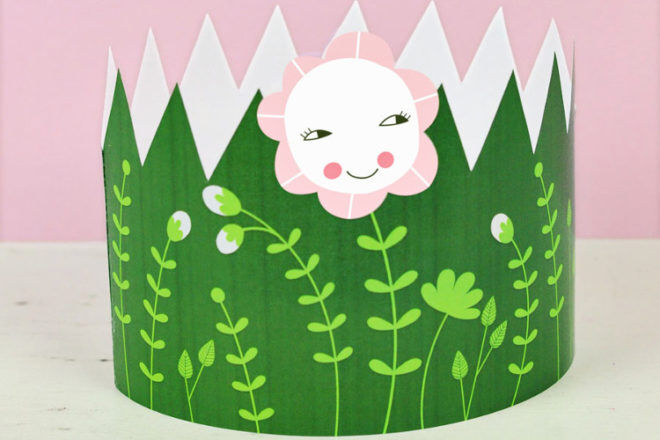 As mums, we should wear a crown every day, but we'll start by printing off this pretty paper crown to wear on Mother's Day and go from there, shall we?
Show the world you're a queen by sporting a paper crown to wear while the family celebrates everything you do. Designed by Ana Carrico of Pink Nounou fame, your splendid new headwear will be the talk of the table during Mother's Day lunch – we promise it will top off your special day.
All you need is the free template from Hello Wonderful, a printer, thick paper or card, scissors and glue.