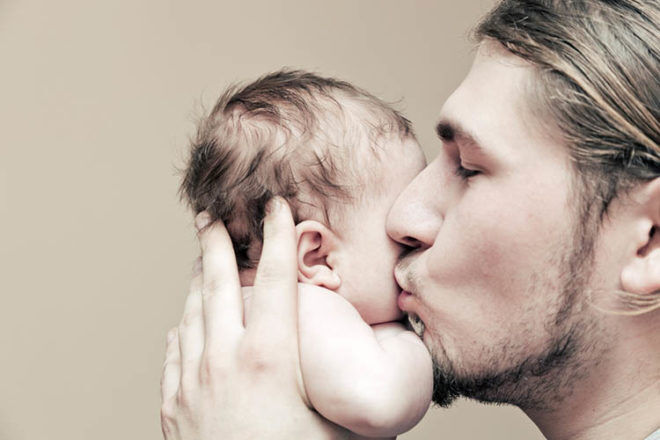 Here's cheers to all the fabulous fathers out there, it seems your support is reducing the risk of colic in babies.
And it's not just dads – that village we all rely on to help raise our little ones also plays a role in reducing fussiness in our bubs, according to new research.
The study from Penn State College of Medicine reveals how happy a mum is in her relationship and the amount of support she's getting play a part in reducing the likelihood of colic.
Reducing the risk of colic
Researchers studied 3000 first-time mums during their pregnancies and one month after giving birth, measuring their relationship happiness, the social support they were receiving and how much their partners helped to look after their new baby.
The researchers claim that the happier a woman says she is in her relationship, the lower the risk of colic in her baby. "Maybe the baby cries less if the mum and dad are happier," explains senior study author Kristen Kjerulff. Or, it could be that the mums who have happier relationships aren't as anxious about their baby's crying.
The power of support
The women in the study who said their partners were supportive and warm and loving to their newborn, reported less colic in their babies. This is even when their partner was not the biological father of the baby.
"Mothers' 'significant other' have a role to play in reducing the burden of colic," says study c0-author Chandran Alexander, Penn State's assistant professor of pediatrics.
"Society should avoid pinning the blame for colic on mothers' competence, self-esteem or depression. We need to impress the importance of supporting families in their care of newborns."
In fact, the research shows that while helpful dads are crucial to reducing colic, even support from friends and family lowers the risk. The mums in the study who had someone to turn to and confide in were less likely to report having a colicky baby.
'Love makes a difference'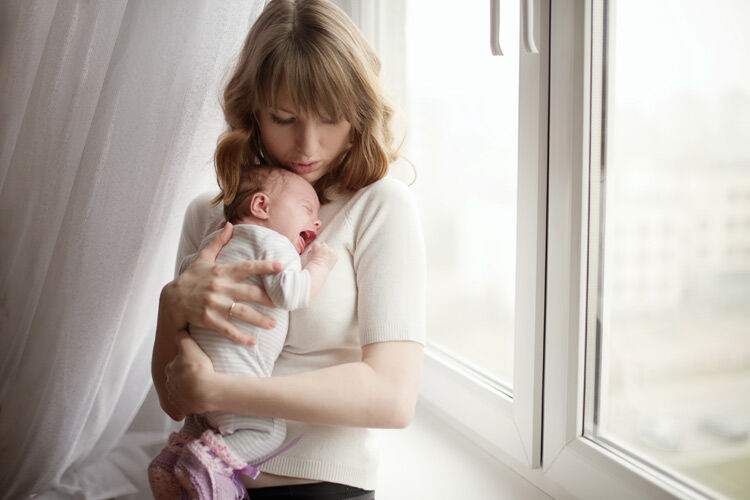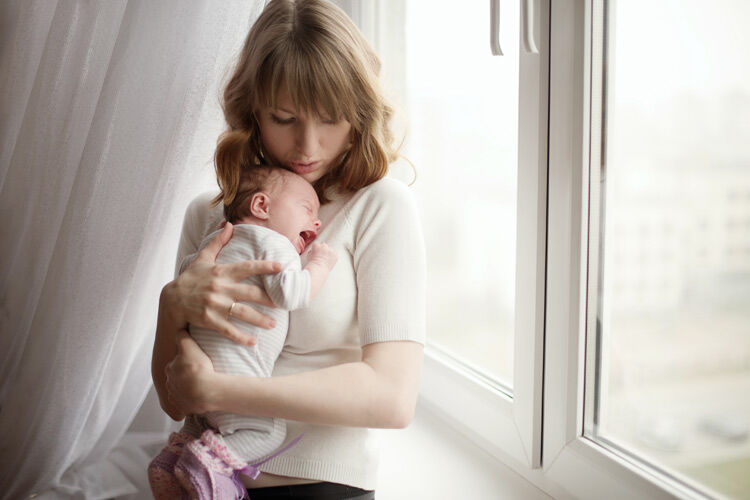 The research did find that babies of single women actually had the lowest rate of colic, and it was these mums who said they had more support from family and friends.
"If you don't have a partner you can still have lots of social support, lots of love and lots of happy relationships, and all of that's going to be better for the baby," Prof. Kjerulff says. "Love makes a difference."
So, it seems it really does take a village to help raise a child. And if you need a little help from the Mum's Grapevine village, take a look at our handy list of tips to settle your crying baby.