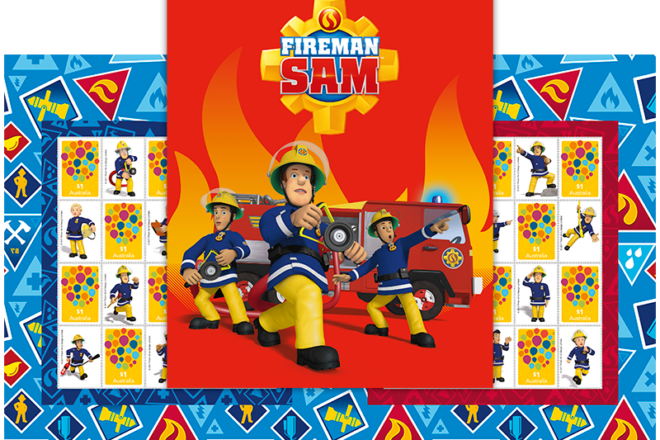 Move aside, make way. It's Fireman Sam. And he's about to make sending mail even more exciting for little ones. Why? Because Fireman Sam is now gracing the front of our postage stamps Australia wide.
Can you believe Fireman Sam is turning 30! That's right – Fireman Sam has been fighting fires (almost always caused by Norman) since 1987!
To celebrate this special occasion Australia Post have recently released a Fireman Sam Commemorative Collection. The Fireman Sam postage stamps range includes a licensed stamp pack (RRP $22) and a medallion cover (RRP $24.95).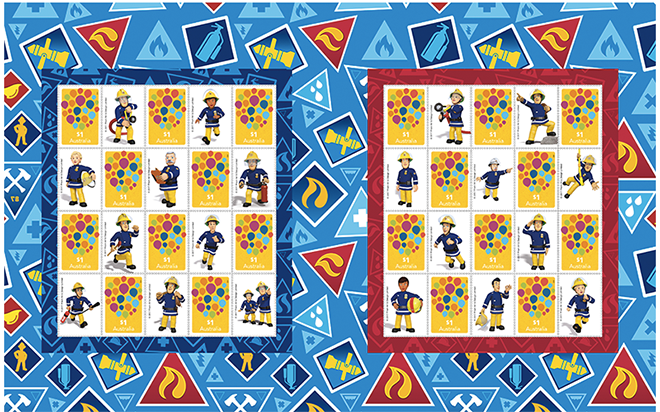 These colourful stamps are sure to excite all Fireman Sam fans and brighten up your letter-sending tasks, especially when it comes to fire engine party invitations!.The stamp collection not only features Fireman Sam, but also his firefighting colleagues, everyone from Penny Morris to Elvis Cridlington.
Get a Fireman Sam postage stamps set at participating Australia Post Office outlets or check them out online at Australia Post.