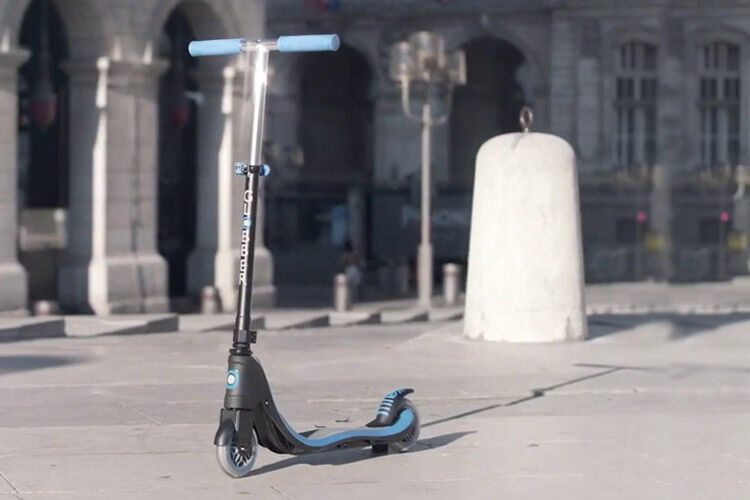 So your scooter-smitten child's three-wheels have seen some footpath miles and they want to try a two-wheeled scooter, just like the big kids. But are they ready?
Take a look through these expert tips on how to safely make the switch from a three-wheel scooter to a two wheel ride.
And if you're looking for the perfect scooter to help your child master the switch – we happen to have three fabulous two-wheelers to give away – read on!
How to know if your kid's ready to transition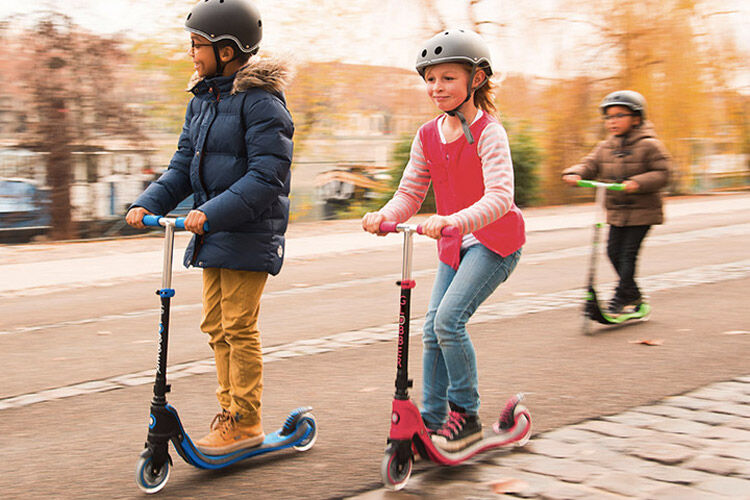 It depends on your child – some kids may give it a go at four years old, and others at age six and above. Let your child guide you, but generally, by about five years old most kids are ready to transition.
Experience is a better indicator than age. Kids need to be confident and stable on a three-wheel scooter before you start transitioning them to a two-wheel scooter.
They should be able to have one foot on the scooter and one foot propelling them along, know how to use the foot brake, navigate corners, and turn left and right with ease.
Top tips for a smooth transition
Start on a flat surface or even grass.
Make sure your kid's safe and wearing protective gear including a scooter safe helmet.
Build their confidence before they jump on a two-wheeler – tell them how easily they can do it.
Run alongside them the first few goes and if they fall, brush them off and encourage them to get back up and have another go.
 The Globber MyTOO FIX UP transitioning scooter

If your kid's ready for this next childhood rite of passage, take a look at the drool-worthy Globber MyTOO FIX UP scooter. Yes, it's gorgeous but it also happens to be the perfect transition scooter for kids ready to take the next step to two-wheels.
The Globber MYTOO FIX UP is designed to be safe as houses for young riders who are tackling new frontiers, with a cushioned non-slip deck, soft brake, and high-rebound wheels.
This scooter can also be customised to your child, with a height-adjustable handlebar, and is designed for kids aged six and over.
Available online from Globber Australia ($140).
This competition is now closed.
Drum roll… D. Lee (NSW), S. Parsons (VIC) and A. Aderton (VIC) have each one a new scooter. Enjoy xo.
Three lucky Mum's Grapevine subscribers will each win an ahhh-mazing Globber MyTOO FIX UP scooter valued at $140 (total prize value $420).
HOW TO ENTER
In the entry form below, tell us which features of the Globber MyTOO FIX UP scooter make it a great scooter for transitioning from a three-wheel to a two-wheel scooter.
Entry is open to all Australian Mum's Grapevine newsletter subscribers.
Competition ends June 09, 2017.
Competition terms and conditions