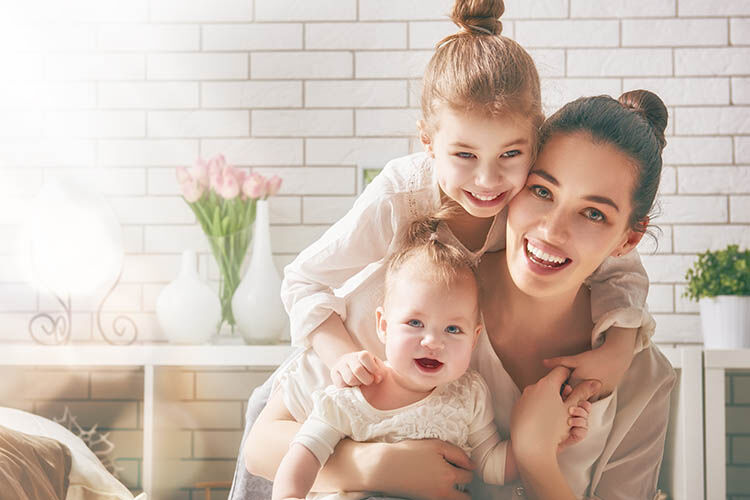 You're many things, but first and foremost you're a mother. And being a mum is the hardest, but most wonderfully satisfying job you'll ever have. You'll feel overtired and overwhelmed at times, but you'll also feel love like you never have before. You're lucky. Keep the luck going by dropping hints to the hubby and kids that something from this very list will really make your day.
Put your feet up (go on, you deserve it) and take your pick of the best gift ideas for mums that will go very nicely delivered alongside breakfast in bed – on Mother's Day or any other day that takes your fancy.
Glamour mum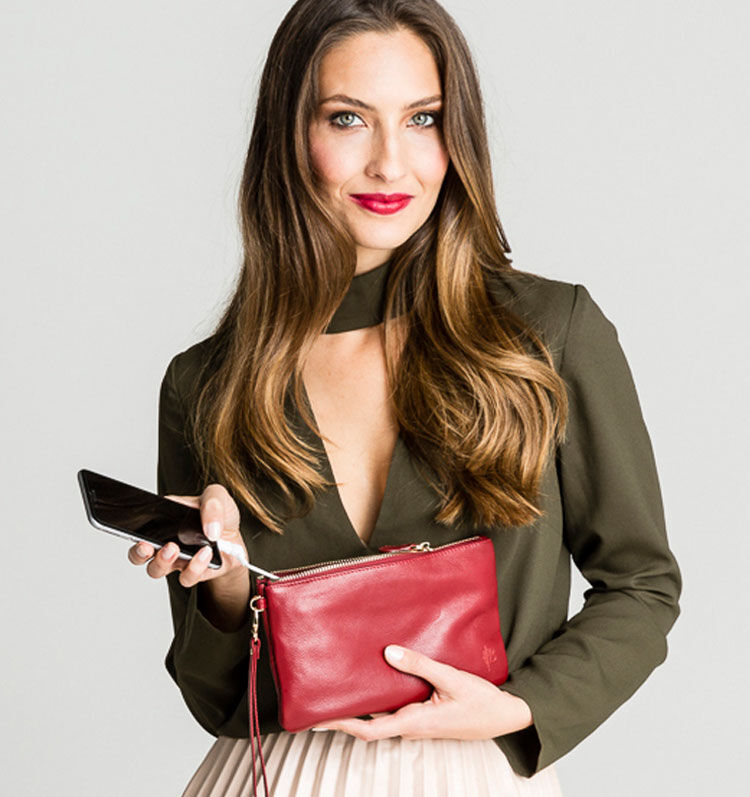 An on-the-go phone charger that doubles as a swish leather purse? Mighty Purse ($129.95) has mama's back, so you'll never miss an Insta moment, wherever your day takes you. It charges iPhone and Android devices and can hold your phone, keys and a credit card or two, so you're always prepared in glamorous style.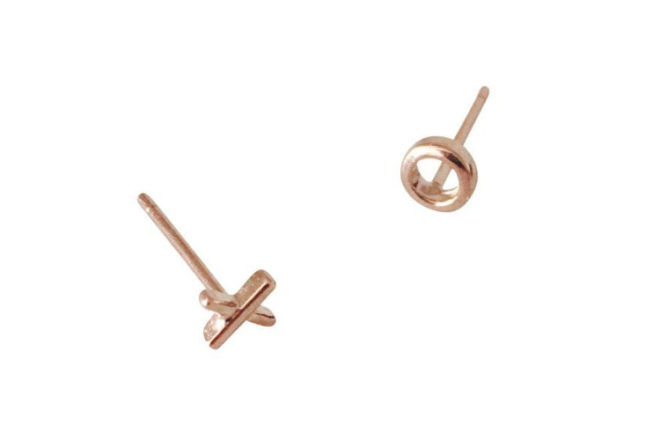 They're tiny but the sentiment is loud and clear – the XO earrings ($14.95) from Minimalist Jewellery, crafted from rose gold-plated .925 sterling silver, mean you'll always feel the love.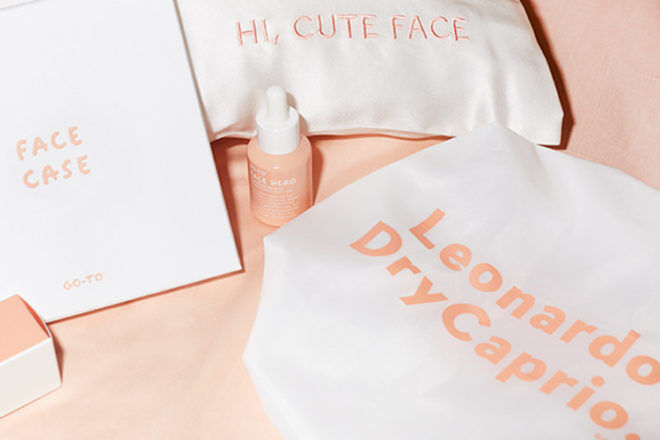 Face the day crease-free after snoozing on a silk pillowcase taken from the Mega Mum Lover Set ($110) by Go-To skincare. Slap on some of the hydrating face oil and you'll be looking lush in a jiffy.
School pick-up mum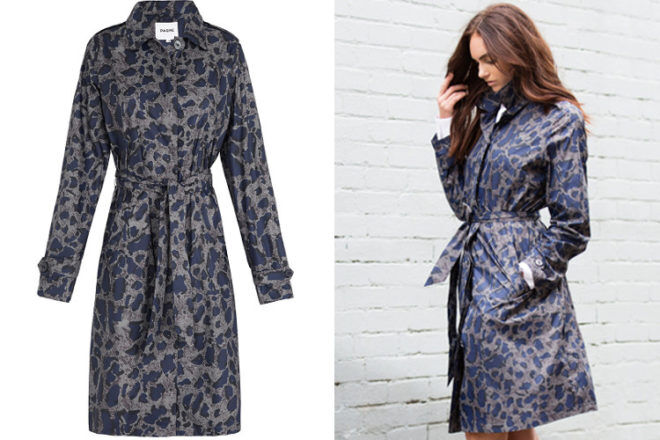 No singing 'rain, rain go away' with the Anywhere Raincoat ($149.95) from Paqme. The classic trench style has a detachable hood and is packable it its attached pouch so it's always on hand.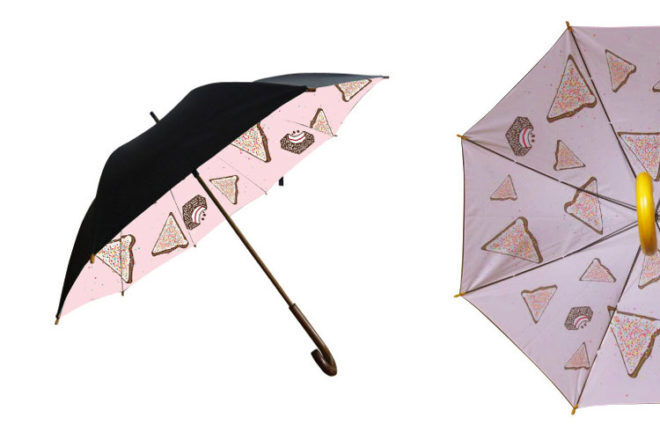 Thoughts of sweet treats and garden parties come flooding back when you pop this brolly open – if ever there was an upside to being rained on at the school gate, this is it. The Iconic Treat Umbrella ($59.99) is from Make Me Iconic.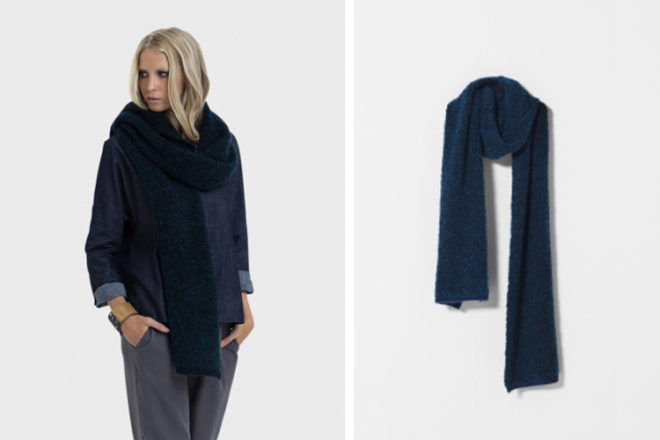 Be bold and use a woolly accessory against an otherwise plain outfit to zhuzh yourself up – or just hide the baby spit-up as you race out the door – with the Elk Accessories Soft Optik Scarf ($125). It has a subtle metallic thread and is made from Italian yarn, making your casual style the most enviable at school drop-off.
Busy mum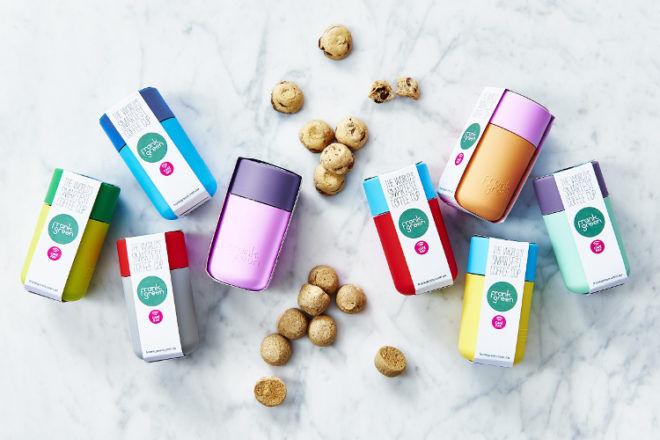 Coffee is a morning necessity for most mums, but it's a daily grind having to throw away the cup, wasting the earth's resources. Don't despair, the Aussie-owned Frank Green SmartCup (from $32.95), is made from recyclable materials and reduces the use of single-use bottled water and coffee cups. Grab one that's credit-card enabled and you won't even need to remember your wallet.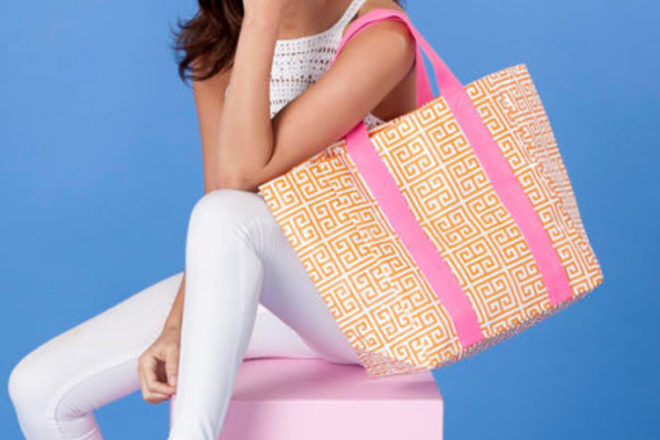 We never have enough hands to carry everything we need to, so let a Project Ten tote do the job. Oversized and made of durable, lightweight polypropylene plastic, the Oversize Tote ($22.95) folds to A4 size after use.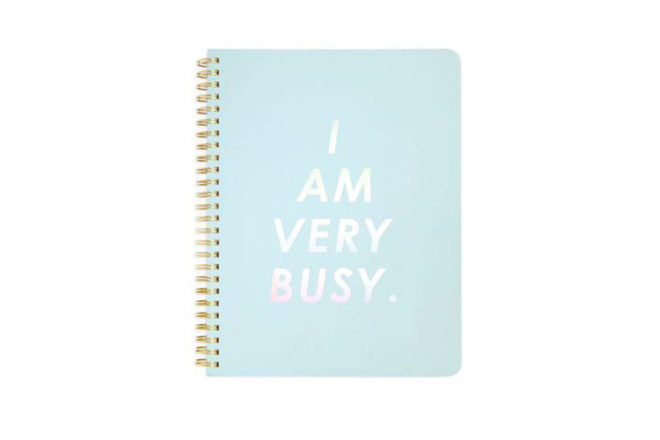 Busy mums need a place to keep track of all the going-ons, and this Ban.do I Am Very Busy hardcover notebook ($25) fits the bill in a way that'll make every flat-out mum smile, You know you're busy. And now everyone else knows it too.
Pamper me mum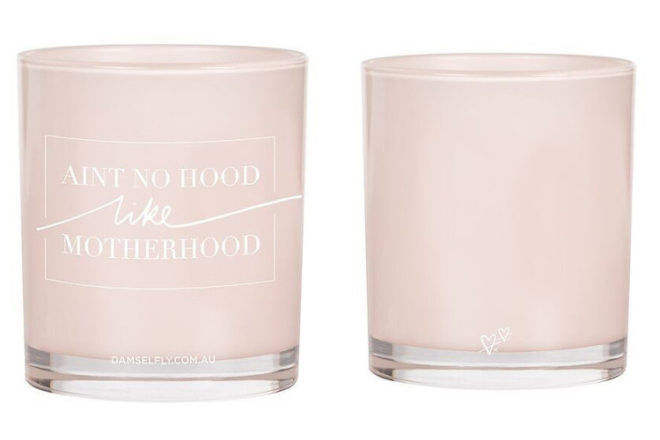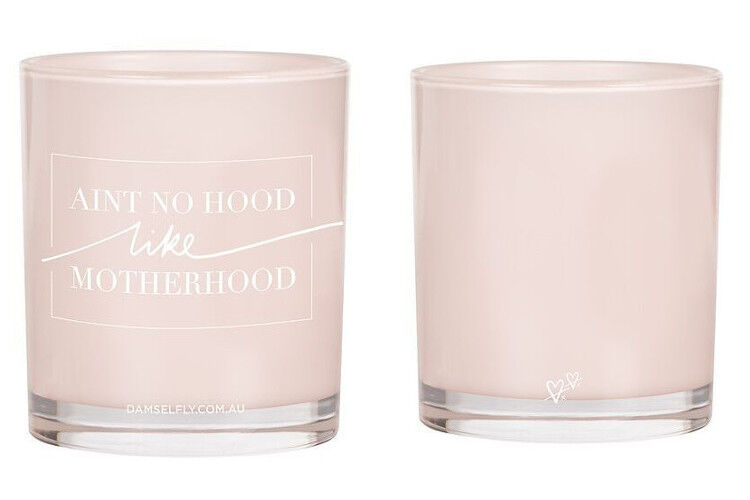 Not all roses are in bouquets – some have made it in to the Damselfly Motherhood Candle ($39.95). Illustrated by Bree McDonald, the non-toxic soy wax is hand poured in Australia.

So we're under no illusions that you ever get to drink a cup of tea before it goes cold, but at least the T2 Bonnie & Neil Collectable Cup and Saucer ($120) will sit there looking mighty pretty.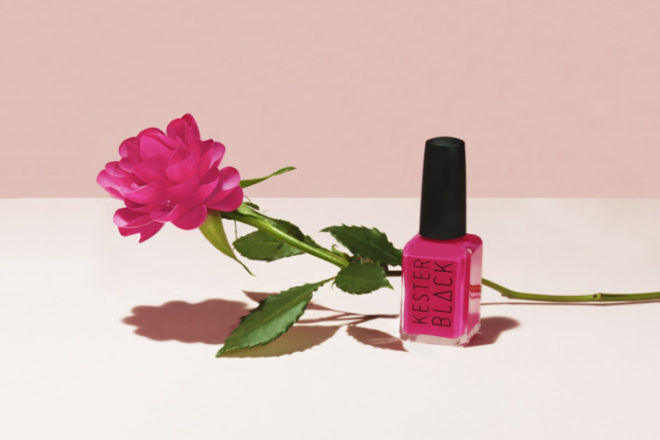 Paint your nails to match your shoes or lipstick and trust us, you'll feel like a new mumma. Kester Black's range of Nail Polish ($20) is Australian made, cruelty-free and vegan. Bonus.
Eco mum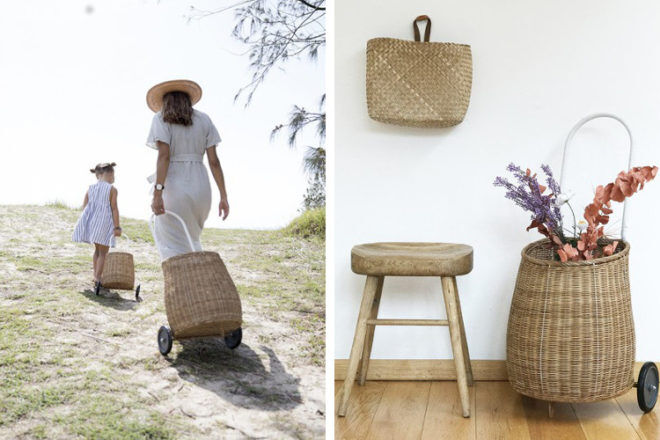 When you're taking a break from pushing a pram, try pulling a natural rattan Big Luggy Basket ($175) from Olli Ella instead. Take it to the farmers' market or your next mother's group picnic for some vintage flair.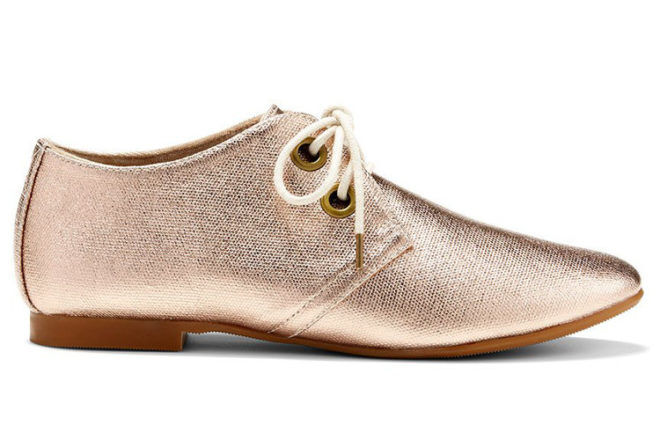 If your lifestyle is more spinach than snags you'll love the shimmery vegan toe tappers from Radical Yes. The All Seeing Lace-Ups ($179) are made of champagne-coloured canvas with a plant rubber sole, giving you warm fuzzies about your animal-friendly style choices.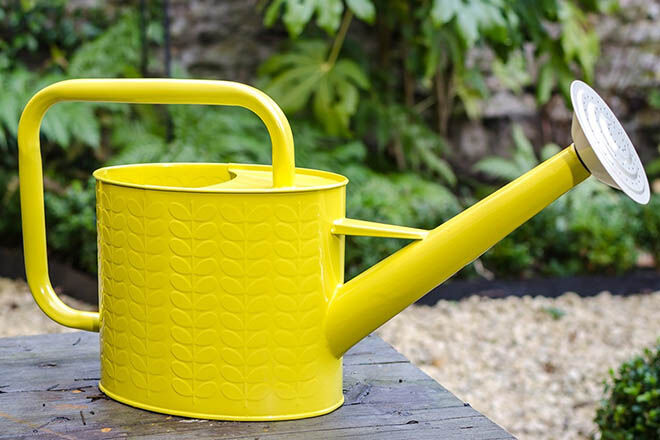 Get out in the garden and tend those plants in style with an Orla Kiely watering can ($95), emblazoned with the designer's signature stem print pattern.
Active mum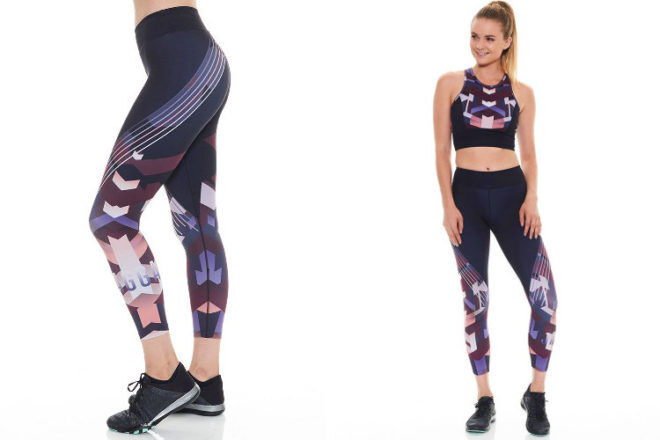 Colour graduation flatters your pins while they work hard in the Tribal Dance Leggings ($139.95) from Jaggad. Step out and feel sleek while at the gym or on a morning pram walk.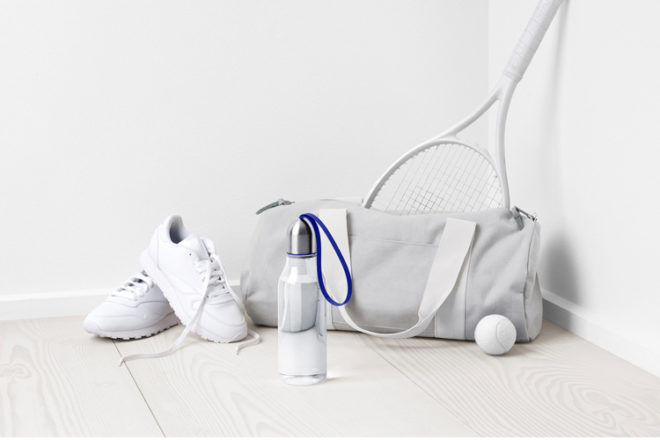 The Eva Sol0 ($54.95) is the perfect companion water bottle for pretty much any mum outing. Completely BPA and watertight, with a hygienic safety cap to protect the spout from dust and dirt, you don't have to worry about wetting the entire contents of your nappy bag or gym bag every time you leave the house. Win!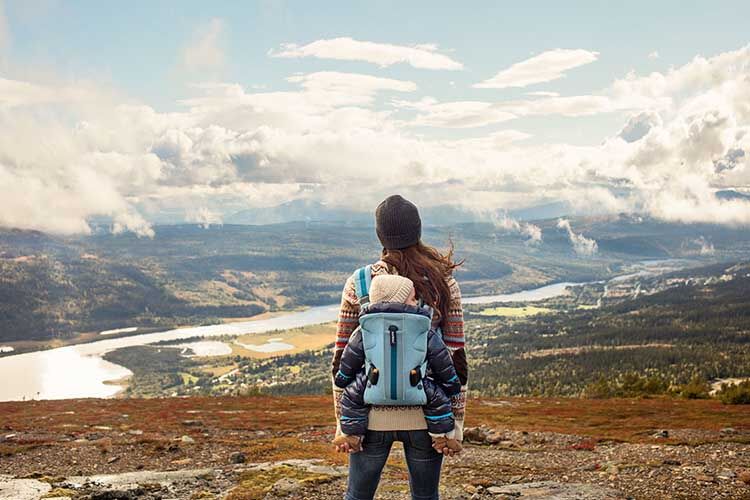 Take baby on all your big adventures in the great outdoors with the brilliant Baby Carrier One Outdoors ($299) from Baby Bjorn. Designed for hiking, it can be used from the time baby arrives until they turn three. That's a lot of two-up sight-seeing!
Chilled out mum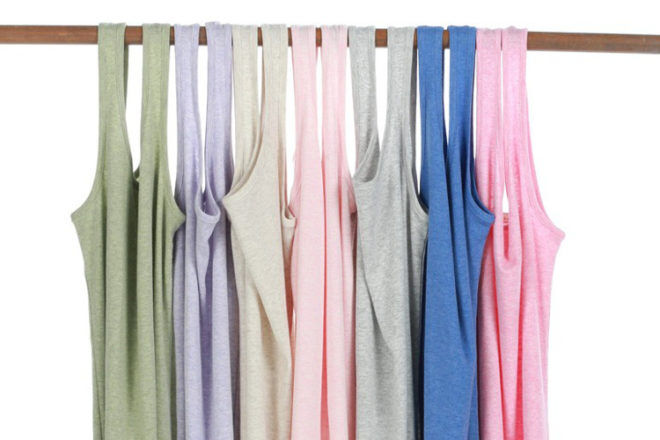 Don't let the grey days of winter zap the colour from your clothes too – slip on a Cotton Modal Singlet ($24.95) from Papinelle. Wear in bed with your favourite jarmie bottoms or under a jumper for a pretty colour pop.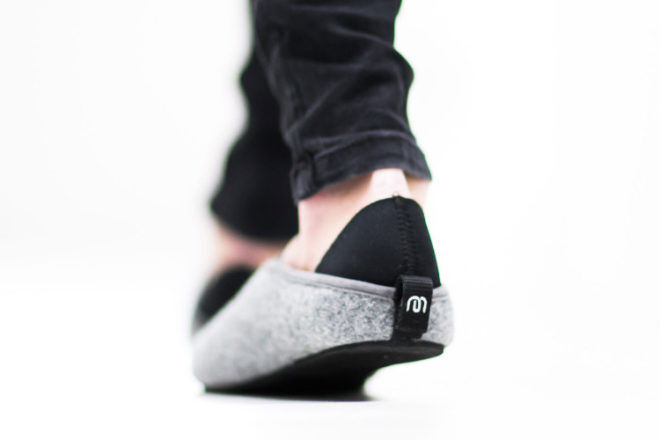 Put your best foot forward with a pair of Mahabis slippers that can be worn indoors or out. The Classic Slipper ($135) has a detachable sole so you can slip on and go. How about that for mum convenience?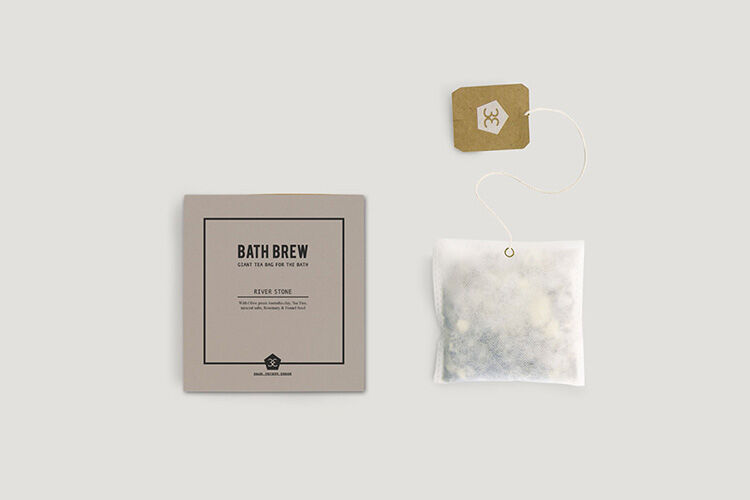 Soak away your worries and cares in the bath with this giant Bath Brew tea bag ($16.95) from Page 33. Made from a blend including Australian clays, juniperberry, rosemary, tea tree and plenty more goodies, you'll be chillaxed in no time.
Fun mum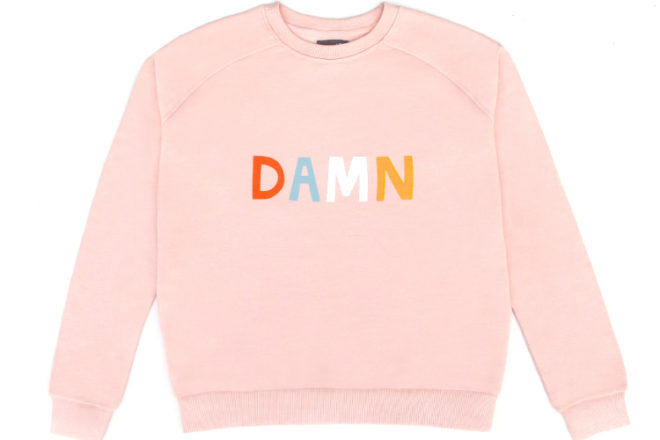 Damn mumma, you're looking fine and you're doing a damn fine job of this mum gig! Look down and smile after pulling on a cheeky Damn Sweater ($95) from Castle and Things.

It's the emergency chocolate stash every mum needs to keep on hand. In fact, get one Bellaberry Emergency Chocolate bar ($7) for the glove box, one for the bedside table, one for the handbag and one to stash behind every cushion on the couch. Chocolate crisis sorted!
Cool mum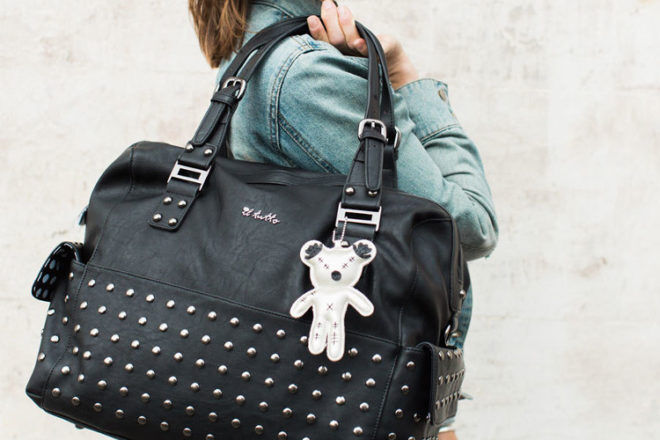 There's nothing mumsy about this nappy bag. Stud detailing and its shape means the Il Tutto Frankie Tote Nappy Bag ($299) is one you'll be happy to carry as a handbag once it's done carrying nappies.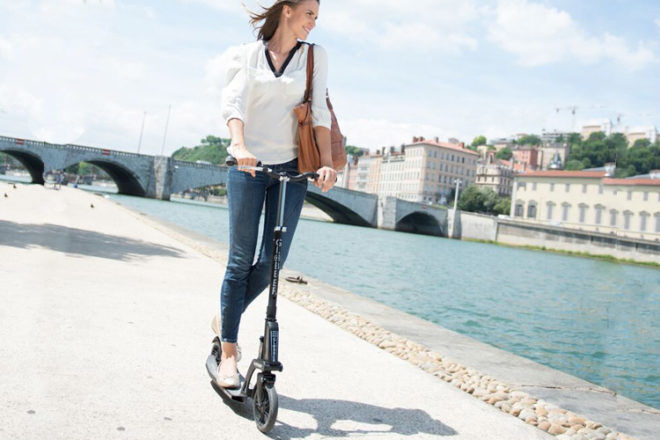 Jump on board a Globber 18.0 by Kleefer scooter and get hip with the kids while keeping up with them. This beauty goes super fast, so you can get everywhere – kinder, the shops, the park – in a mum hurry without even breaking a sweat. How cool is that?!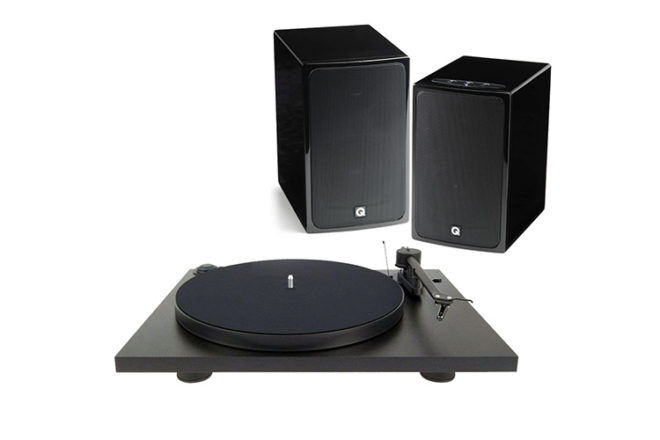 When the little ones are finally at rest, flip on some vinyl then get your weary body over to the couch and flop on down for some cool tunes from a Penny Pincher turntable set ($1320). Whether you're a mum of the 70s with a secret ABBA fetish, an 80s Rick Astley fan or a 90s Nirvana grunge chick, this will remind you that underneath those mum clothes beats the heart of the same gal you used to be. At least between 9pm and 9.15pm, when the kids will wake up demanding a glass of water .
 First-time mum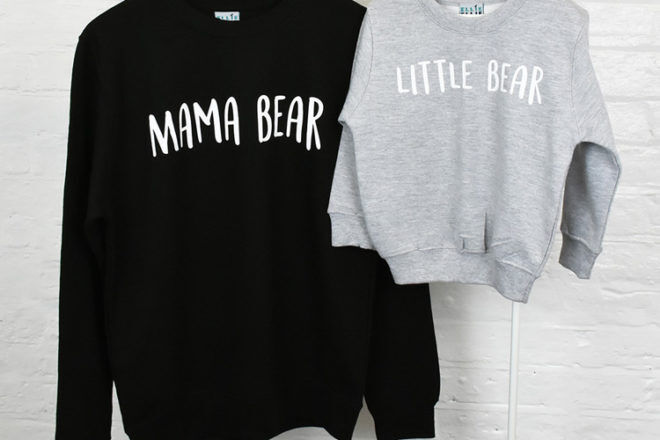 Cutesy is just what the gift fairy ordered for first-time mama bears. And that's what makes this matching Mama Bear-Little Bear windcheater set ($95) so perfect. From Ella Ella, it will be your cold weather wardrobe fave – and rightly so.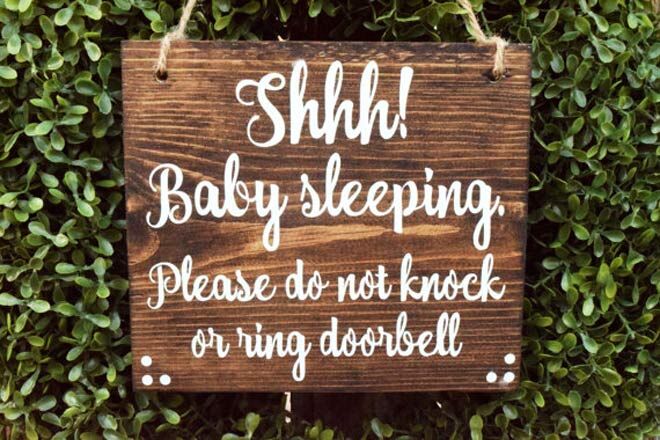 This is the gift that every new mum needs. A baby sleeping sign ($30) to warn would-be door knockers and bell ringers to put their fists and fingers away. Because nothing breaks a new mama's zen like the sound of a doorbell (especially when it triggers a doorbell sensitive barking dog) just when she's finally managed to rock that baby to sleep.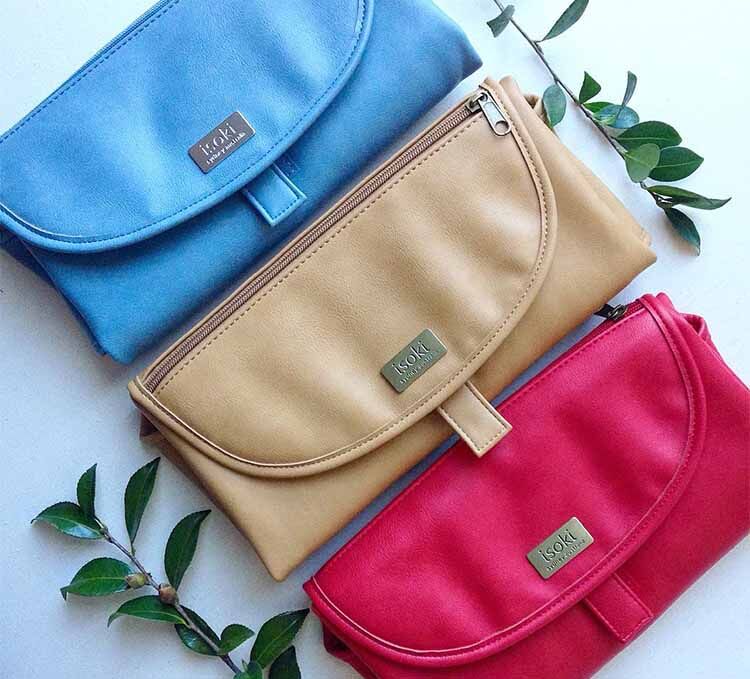 Indispensable is what the Isoki Change Mat Clutch ($24.95) will become to any new mum. Chuck it in your bag, under the pram or under your arm and you'll always have a clean place to change baby's nappy on the go. It fits a couple of nappies and some wipes, and easily wipes clean if things get messy.
Browse our archives to find more fabulous gift ideas for mums.