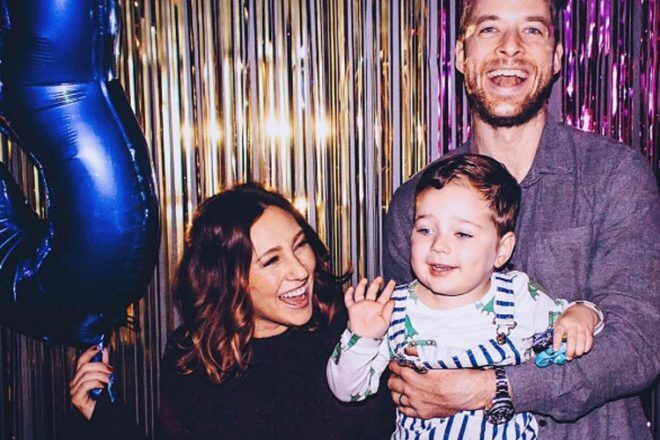 Equipped with "many beer and no idea" Hamish Blake has managed to pull off a legendary Cars-themed birthday cake for his son. Hamish's wife, Zoe, shared his extraordinary efforts on Instagram, proving her hilarious hubby is not only funny, but also quite the whiz with fondant!
As most parents do, Hamish and Zoe spent the night before their son's third birthday making the final preparations for his party. Hamish's job? To make a Mack the Truck cake for their Cars obsessed little man, Sonny.
Despite his wife's reservations, Hamish impressed the pants off everyone with his Mack Truck cake, complete with an edible hinge. What's even more incredible? He did it without Googling instructions (and having never even heard of fondant before).
Amazing!
As Zoe writes in her Instagram post, "Good dads doing good deeds deserve good talk, so good on you, Hamie Oliver."
From the photos it looks like the cake was a big hit! We're certainly impressed. With Blake bubba #2 expected this year, we're sure that Hamish will be on double birthday cake duties for many many moons to come.
Hamish isn't the only celebrity-dad-by-day-cake-master-by-night. Check out Chris Hemsworth's amazing cake which he made last year for daughter, India.