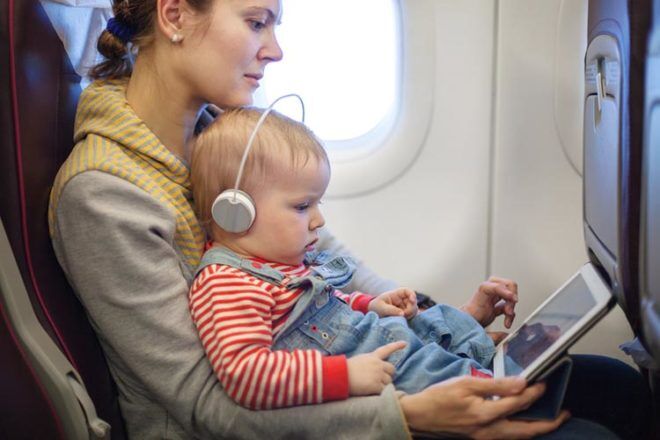 Flying with your bub in Australia just got more expensive, with Jetstar revealing it will charge parents to fly with babies on their lap.
Parents will have to pay a $30 Jetstar baby fee to travel within Australian and $50 to head overseas on a Jetstar plane with children under two years old.
What does the cost include?
A company spokesperson tells Mum's Grapevine that the new Jetstar baby fee brings the budget airline in line with Australia's other low-cost carrier, Tigerair, which has had an infant fee since 2009.
Jetstar says the fee allows families to travel with up to four bulky baby items, including a pram, stroller, portable cot and highchair.
"These items are often oversized so cannot be handled like standard baggage. Like other oversized items, there is additional manual handling and equipment required for oversized infant items like prams," the spokesperson says.
Under Jetstar rules, toddlers older than two must have their own seats.
What do other airlines charge?
Jetstar: $30 per one-way domestic journey, $50 for Trans-Tasman and international flights, one way.
Virgin Australia, Qantas: no fee for domestic flights, 10 per cent of the full fare for Trans-Tasman and international flights.
Tigerair:  $30 per domestic flight, $75 for international flights.
If you're taking to the skies with your little one, make sure you read our other article full of tips mums swear by when flying with a baby.