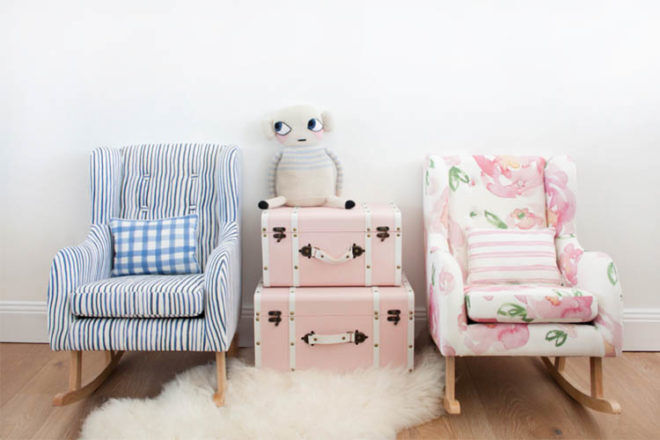 Give kids a place to relax that is all their own and you'll have one happy child. A comfy chair or couch that they can climb up – and down – from on their own is the ultimate in independent living. And pint-sized furniture is now so adorable, it will look right at home in any room 0f the house.
Here are our favourite nine designer couches and armchairs just for little ones.
Pastel perfection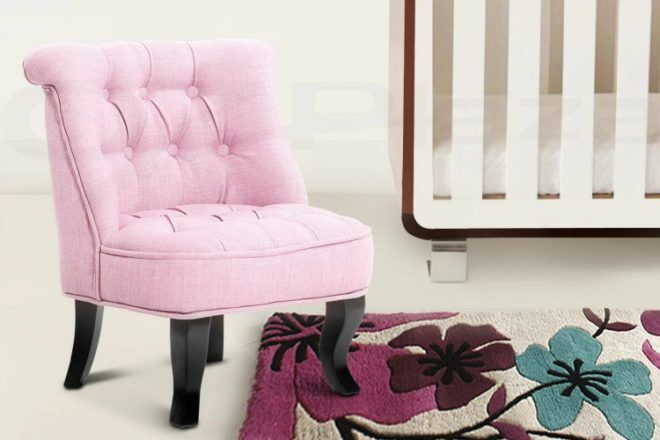 Let's start our search for the perfect pint-sized chair with an enduring French Provincial Kids Lorraine Chair ($124.95). With classic curved legs, a sturdy wood construction, a tufted design and a timeless look, this baby will glamour up any nursery, playroom or living area.
Bean bag bliss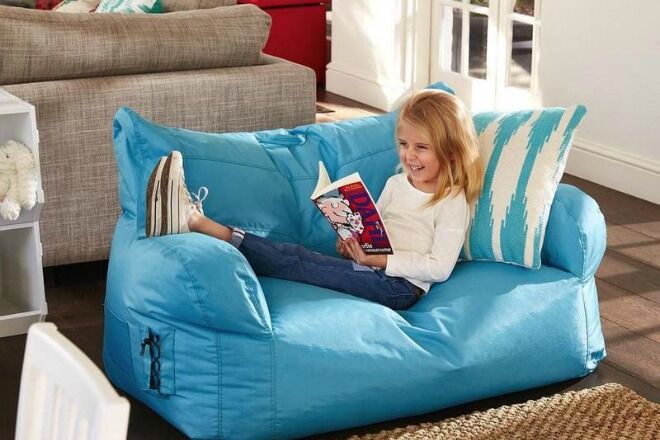 Hip Kids Brady Two Seater ($69.95) is a popular choice for a children's couch in homes across Australia, especially as it is so easy to clean and can brighten up any living space, from a playroom to your pool area.
Idyllic in ivory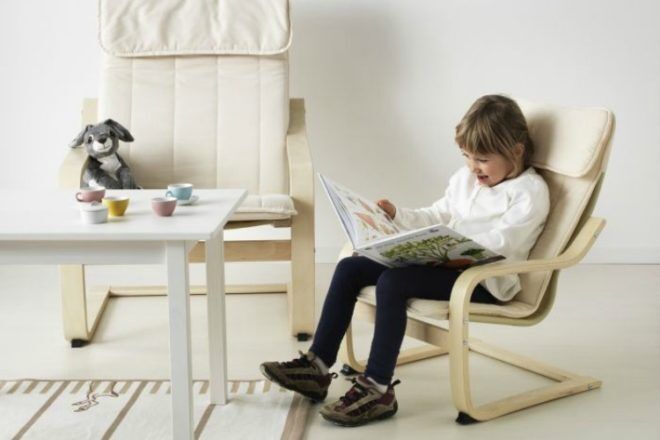 Just like all things Ikea, it's reasonably priced and brings a swag of Scandi cool to your pad. The kid version ($69) matches the adult Pöang armchair.
Let's rock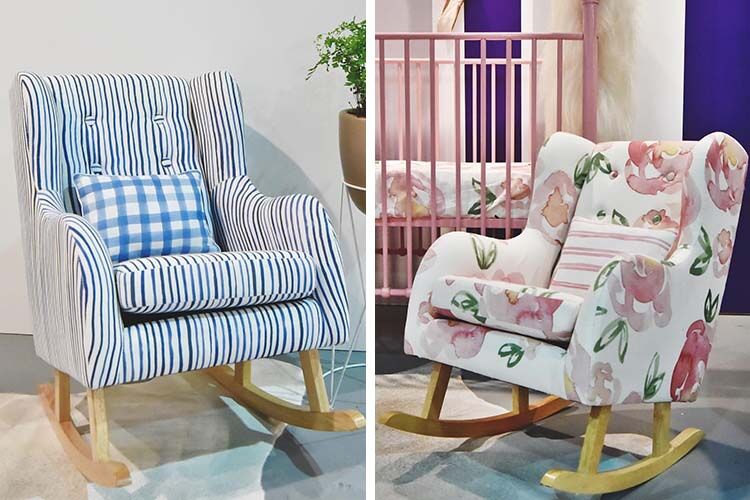 Hobbe, those makers of exquisite rocking chairs for the nursery, have collaborated with Aussie artist Georgia Macmillan to make mini rocking chairs ($395) for tiny tooshes.
Prince of patterns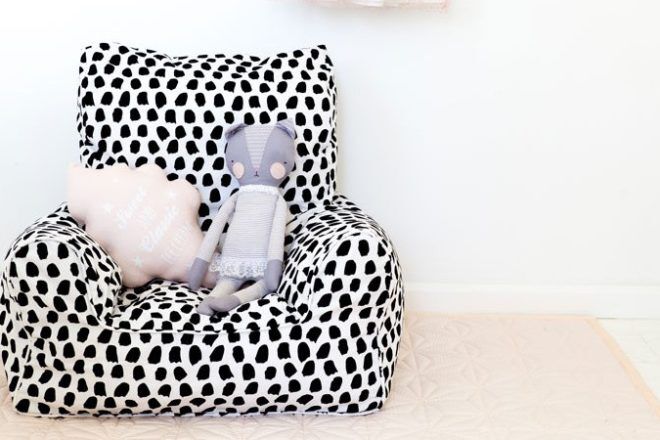 Another bean bag chair worth filling up is Lelbys' creative bean chair ($109). Designed to match modern contemporary living spaces, the cotton canvas chairs come in various tones of beige, grey, pinks, navy and monochrome.
Pleased to seat you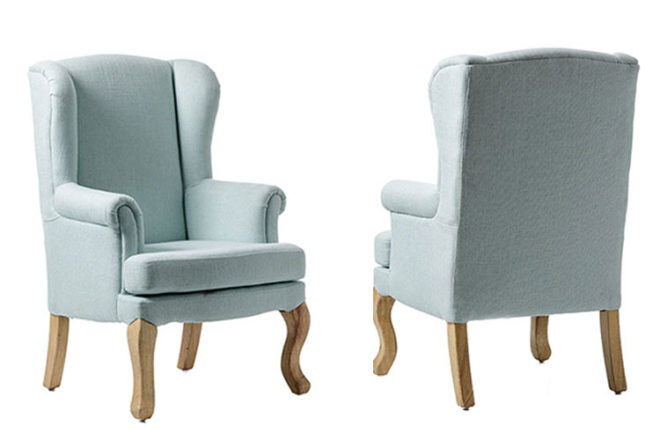 Easy, breezy and minty, the Adairs Kids Draper Mint Chair is oozing with elegance and charm. Made from polyester and cotton, the fabric is soft to the touch and easy to spot clean. This one's in mint, but the Draper chair (from $199.95) also comes in charcoal, soft pink and pale grey.
Timber charm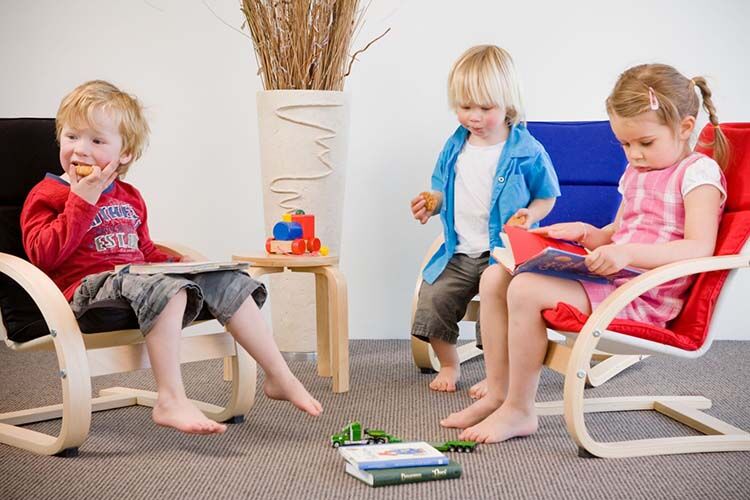 Head to Mocka for these adorable and affordable armchairs. Fun, funky and featuring soft, padded seats and a tall back, the Mocka Kids Armchair collection ($59.95) is vibrant and practical.
Mini modernists

Made is one of England's great names in elegant furniture and their Mini Kubrick collection is no exception. Their classic one and two seater curved children's couches (starting at £299) come in a modern palate of colours including pearl grey, plum purple and ochre yellow.
Although currently not available in Australia, you can contact the company direct to enquire about shipping to our shores.
Balls of imaginative fun

Let's end the pint-sized furniture finds with a chair that is a vintage classic. Because some things never go out of style … especially giant balls. This child sized replica of the 1963 Ball Chair by Eero Aarnio has a fibreglass shell and a fully cushioned cashmere interior.
Fancy? Yes, but all the kids will care about is they have their very own giant ball/rocket ship to play in. Available from Sokol ($599).
Now that you're sorted for children's couches and kid-sized armchairs, make sure to check our other article about kids chairs that you can use at a dinner table.