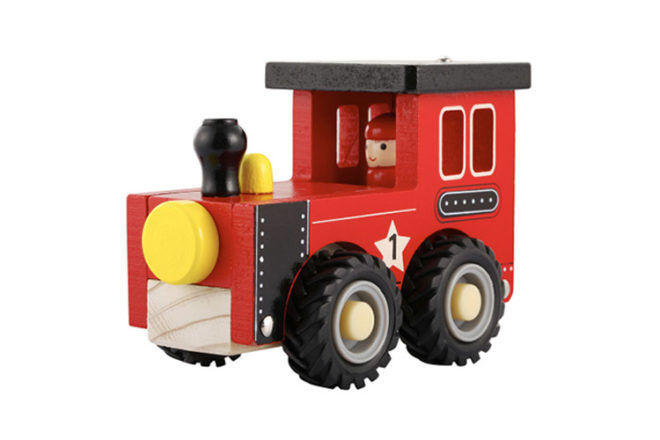 Kmart is recalling a small wooden toy train because of fears small screws might fall out and pose a choking risk to small children.
The discount department chain announced the recall of the small toy after it was discovered that the screws can come loose and fall out when the toy is dropped, creating a choking hazard for babies and toddlers.
The red wooden train with black roof was sold in Kmart stores nationally between January and April, 2017.
Parents are advised to remove it from their children immediately and throw it away or return it to Kmart for a refund.
Never miss an urgent product recall, subscribe to our weekly newsletter here.