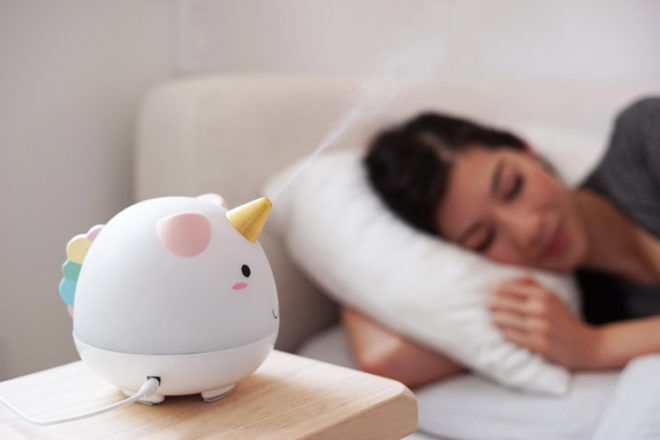 Slide down a rainbow and into this pot of gold – it's a chubby little unicorn! She lights up! And works as a diffuser! She's pure magic and we know everyone will want one.
Well it's just as well lots of people agree. Elodie the Unicorn Diffuser will soon go on sale after an explosive Kickstarter campaign. This sweet little diffuser will humidify the air in a uniquely unicorn way and keep your kid company at night with a reassuring light display too.
Head to Kickstarter for all the updates about Elodie the Unicorn Diffuser ($49.99).