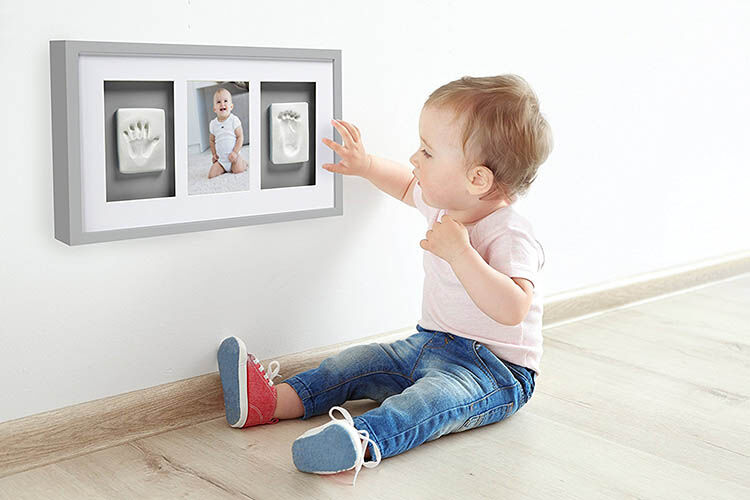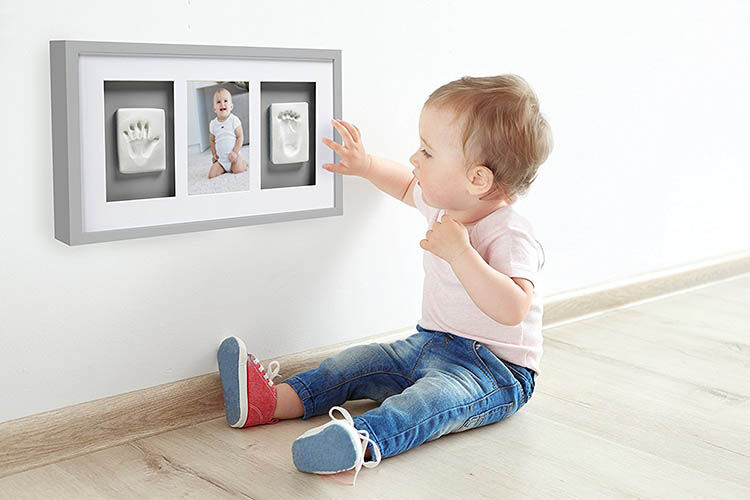 The first few months with a new baby passes quicker than we ever thought possible.
After finally mastering the concepts of breastfeeding/self-settling/one-handed nappy changing, your little one is probably already past the newborn stage and you're left wondering where in the world the last few weeks went.
While we don't have a solution that stops time and prevents your little one from leaving the newborn stage, Pearhead has come up with a brilliant DIY project that allows you to preserve their teeny tininess for years to come.
Make your own memory keepsake frame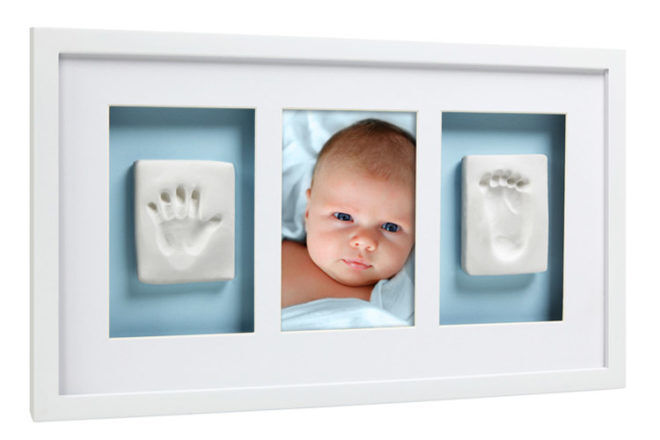 Pearhead Babyprints Deluxe Wall Frame ($44.95) lets you display baby's hand, footprint and photo for triple the cuteness! The award-winning kit comes with everything you need, including the frame, to make the timeless keepsake at home, in your own time.
The non-toxic mess-free air dry putty doesn't require mixing or baking. Plus, the tools make the system foolproof (even for the DIY-challenged). All you need is your baby and you're ready to go!
Have a look at this one-minute video demonstrating just how simple it is to make your own mould and preserve the wee-ness of your wee one.


The ideal gift for any mum-to-be, Pearhead Babyprints Deluxe Wall Frame is sure to be a hit for new mums.
Available online from Babies 'R Us or The Stork's Nest ($44.95).
(This is a sponsored post for Bloom and Grow)