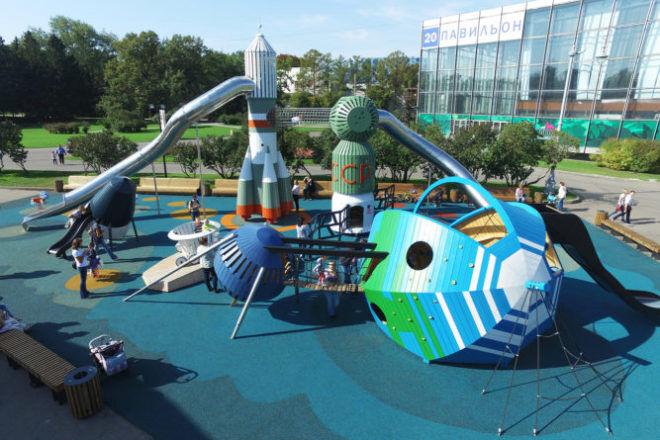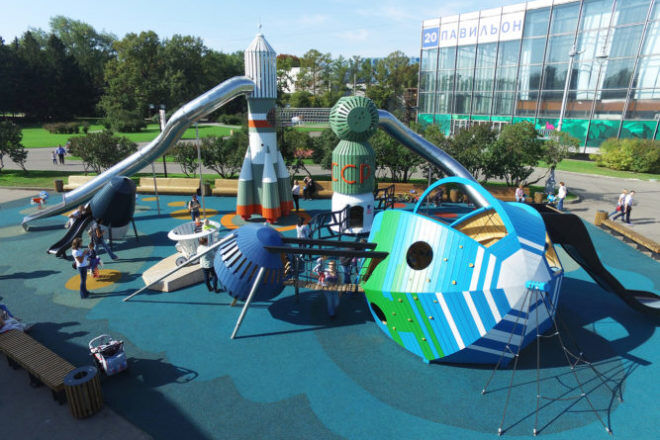 From a land known for its brilliant inventions (Lego, anyone) and gorgeous design comes a company creating the world's most amazing playgrounds.
Popping up all over the world, Monstrum Playgrounds are amazing. One look at their playful masterpieces and it's easy to see why these outdoor areas have been hailed as the world's best playgrounds (and why we want to visit each one STAT!).
Here are a few of our favourites.
Liseberg – The palace of play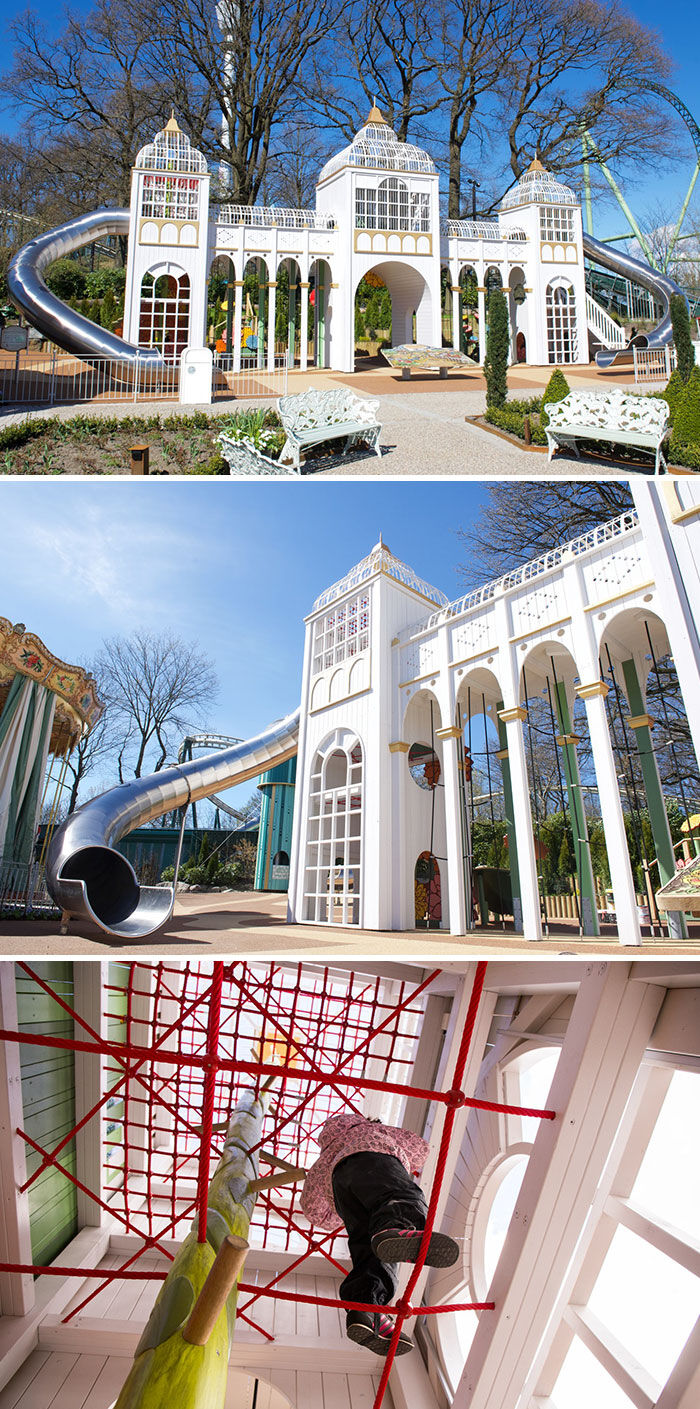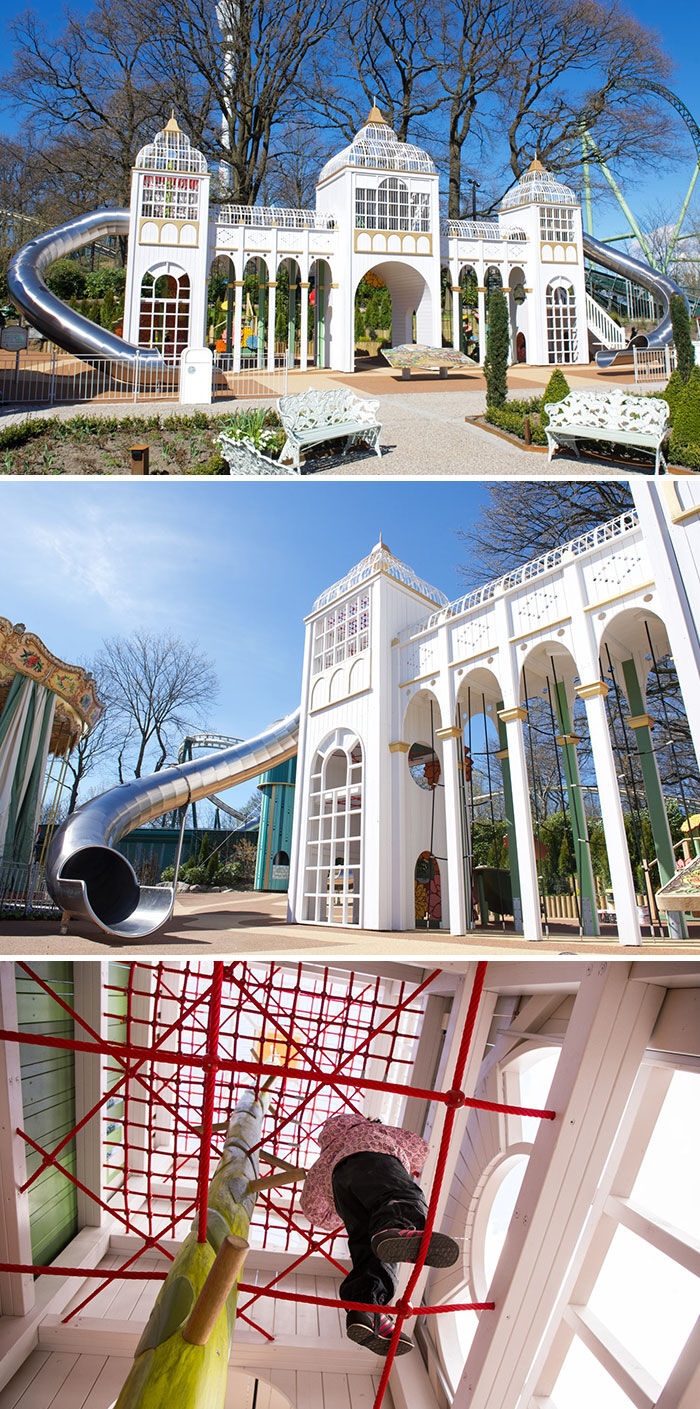 First up we have the incredible cage of wonders in Gothenburg, Sweden. Packing my bags as we speak…
Cosmos – The ultimate space odyssey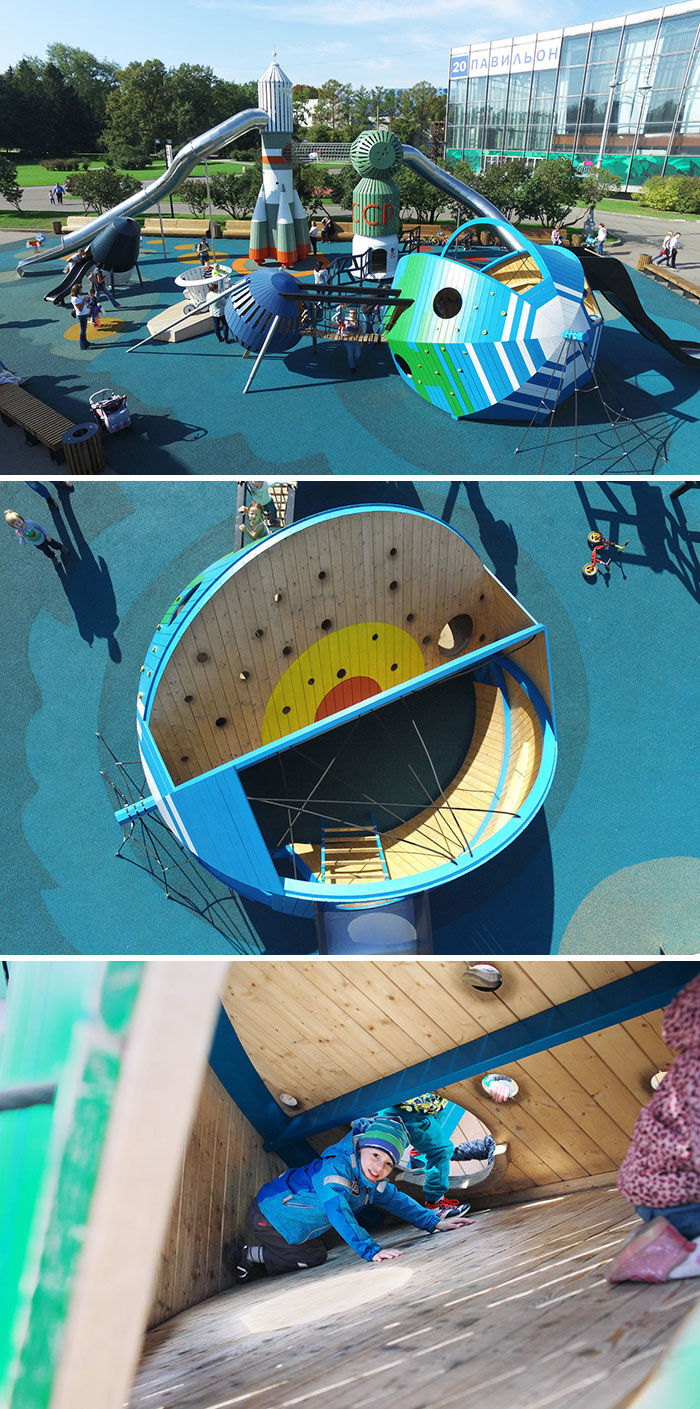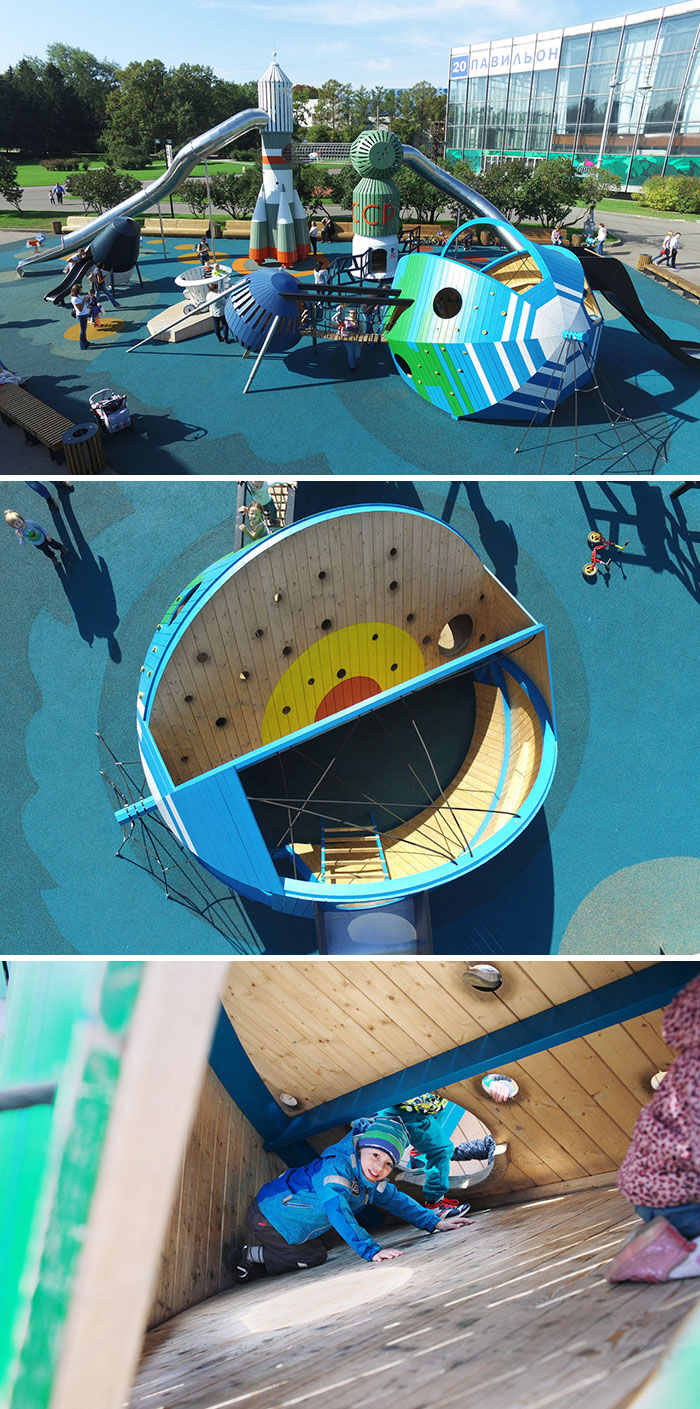 Located inside the Russian theme park VDNKh (Vystavka Dostizheniy Narodnogo Khozyaystva- try saying that after a bottle of wine), this space odyssey is a mini astronaut's dream come true!
Futuroscope – The giant garden of delight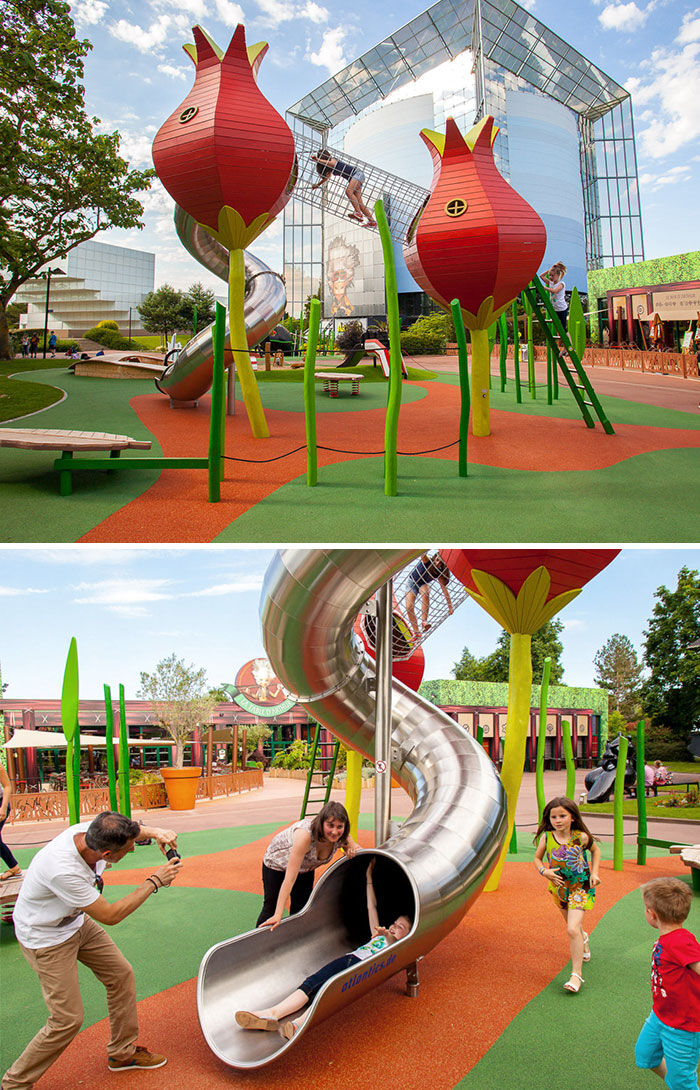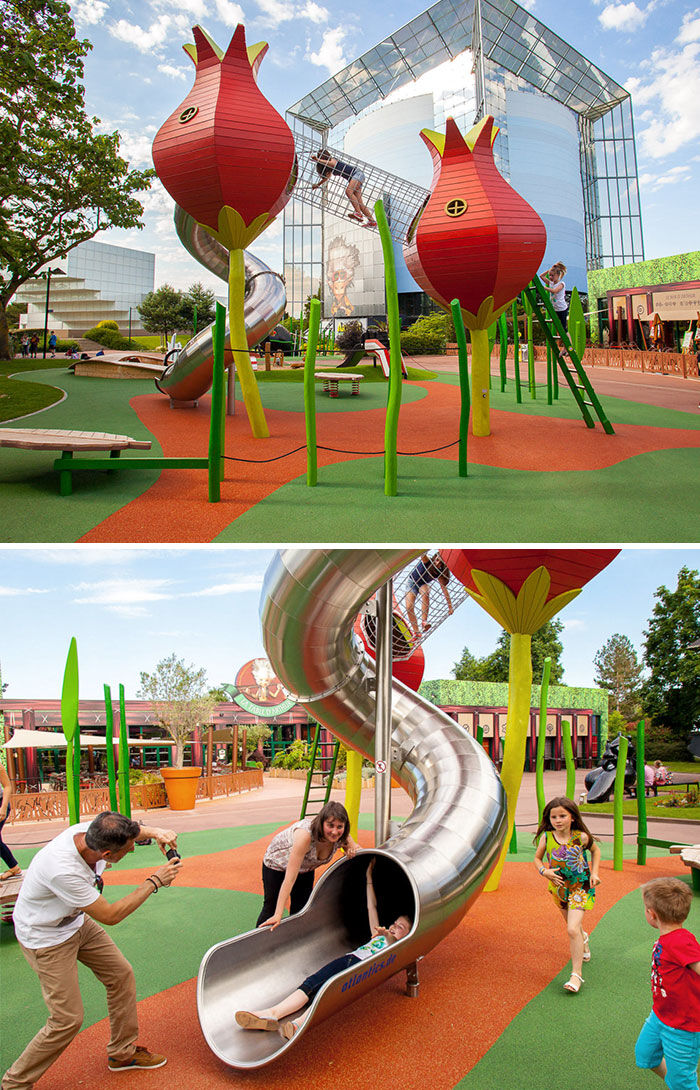 The bright outdoor space is located in France and dedicated to bringing backyard gardens to life.
Kristinebergs Slottspark – The kingdom of flyers and creepers
From giant flowers to giant insects, the next playground celebrates the fun of flying. Located in Stockholm, Sweden, the park is situated next to the Kristineberg Palace.
Odense Zoo – The lion's den of discovery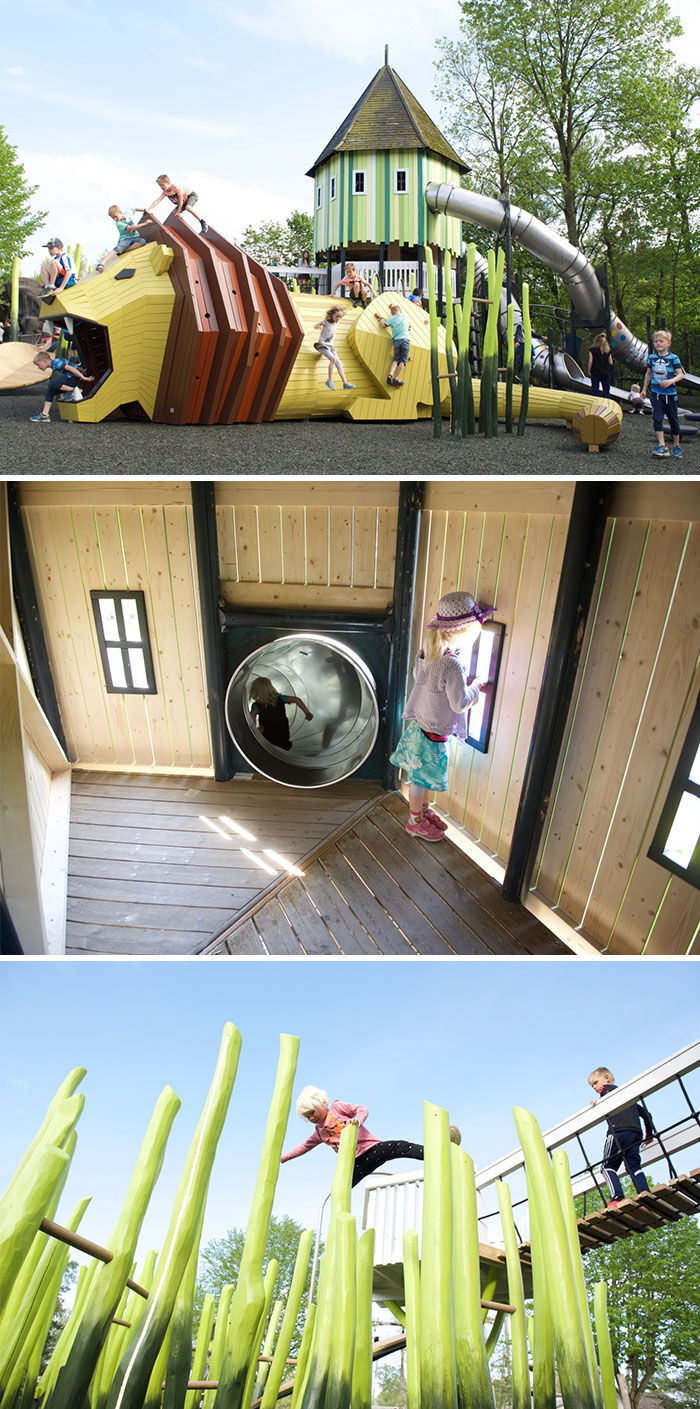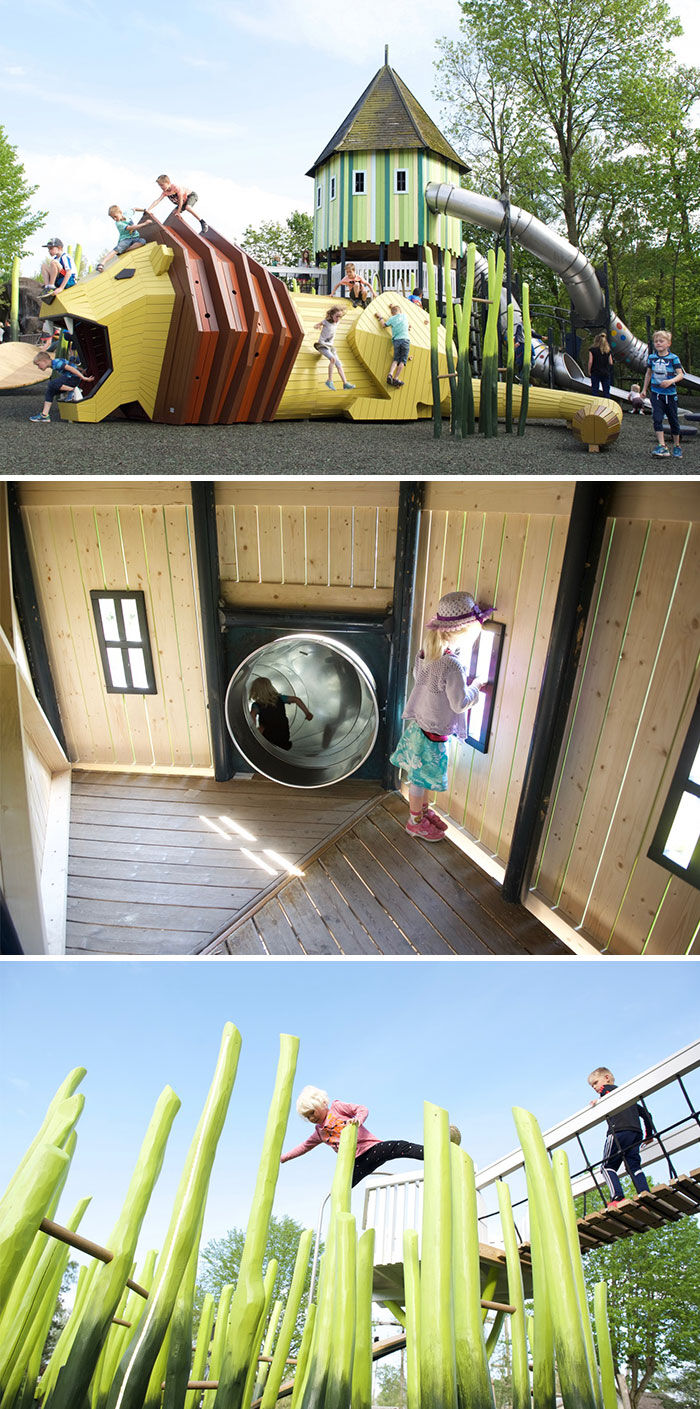 Located at the Odense Zoo in Denmark, the park brings the African Savannah to Europe with a giant lion, tall grass and an old jungle hut where children can spy on the animals.
The Crooked Houses – Topsy turvy fun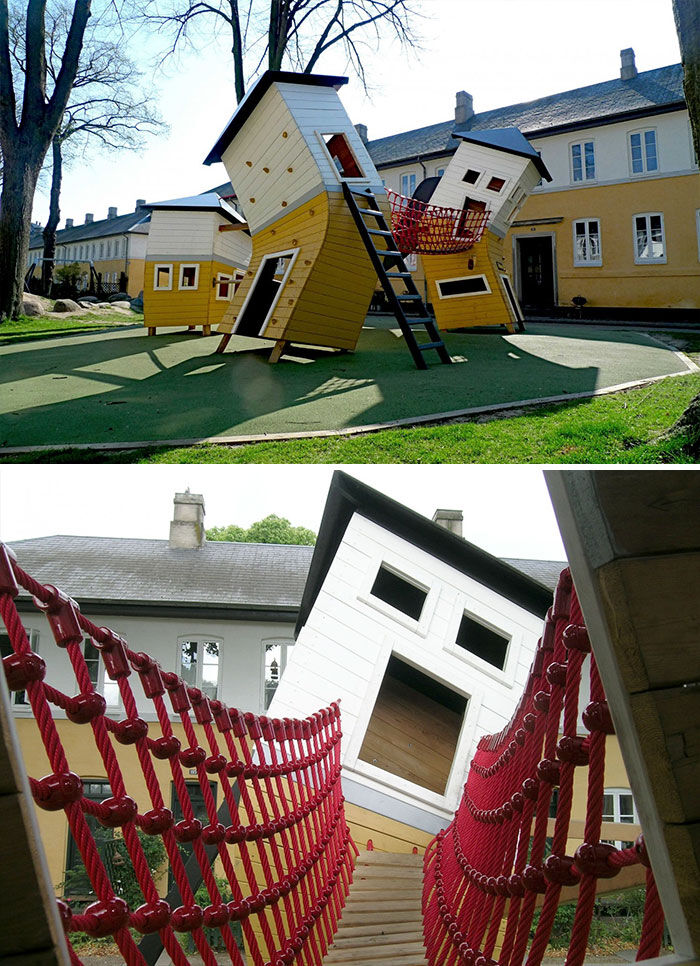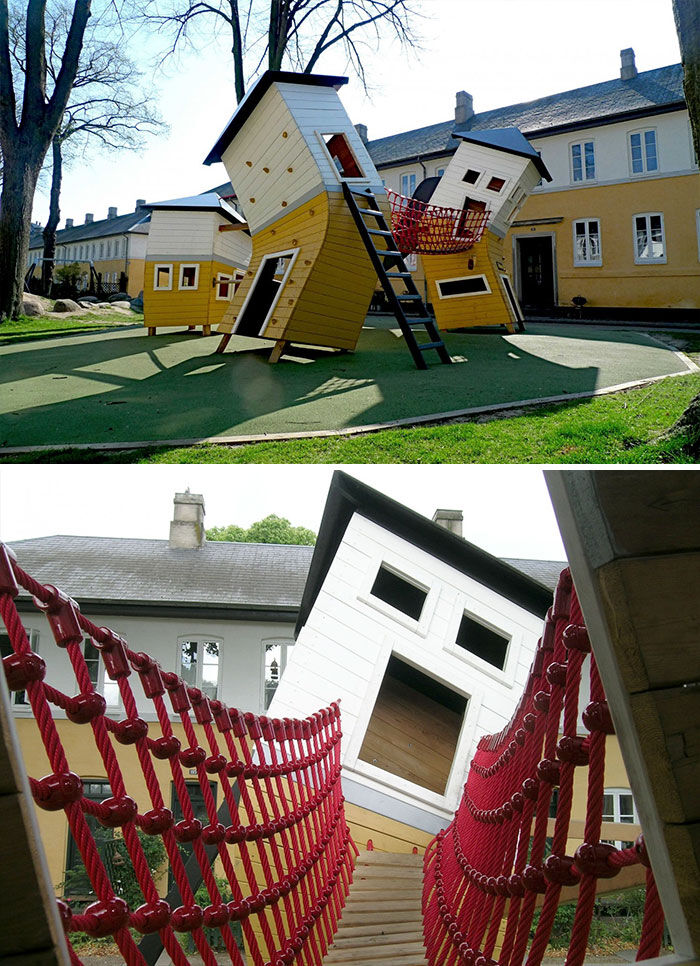 Brumleby is one of Copenhagen's iconic neighbourhoods and The Crooked Houses fit right in to the area.
The Eel and the Lighthouse – a Bermuda treasure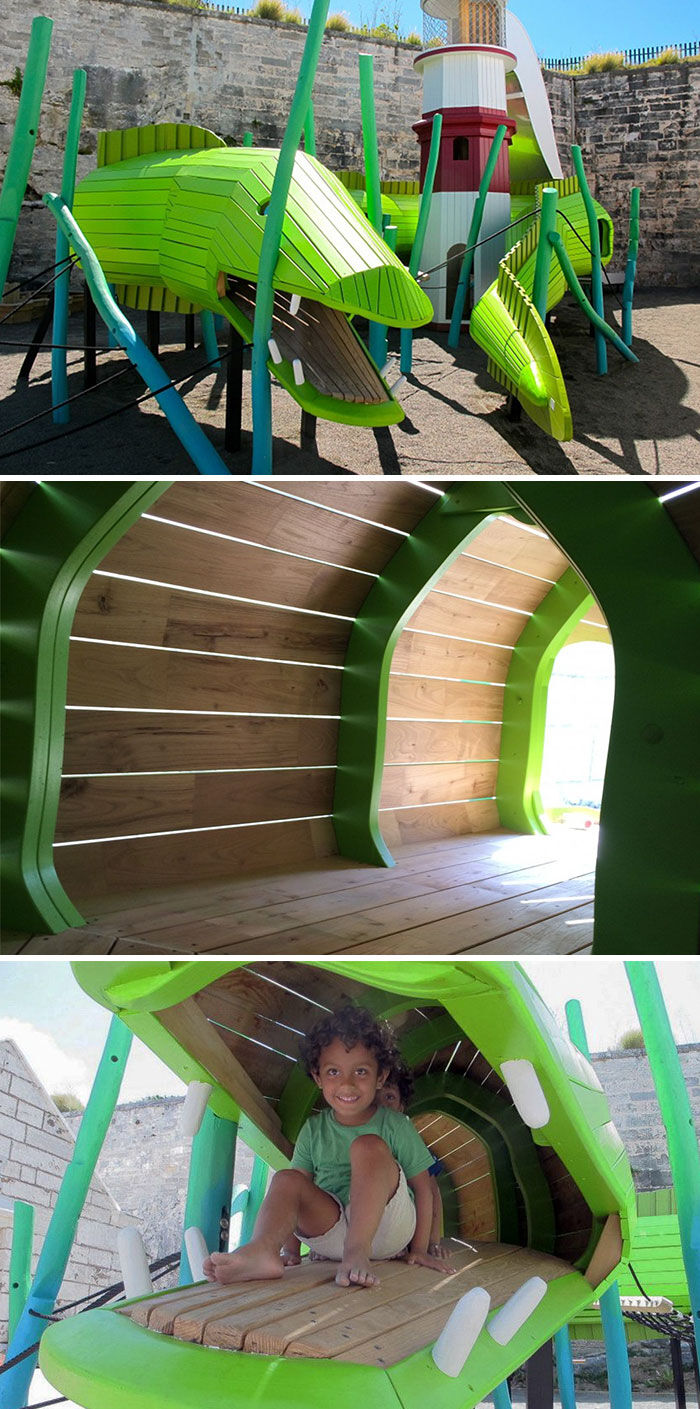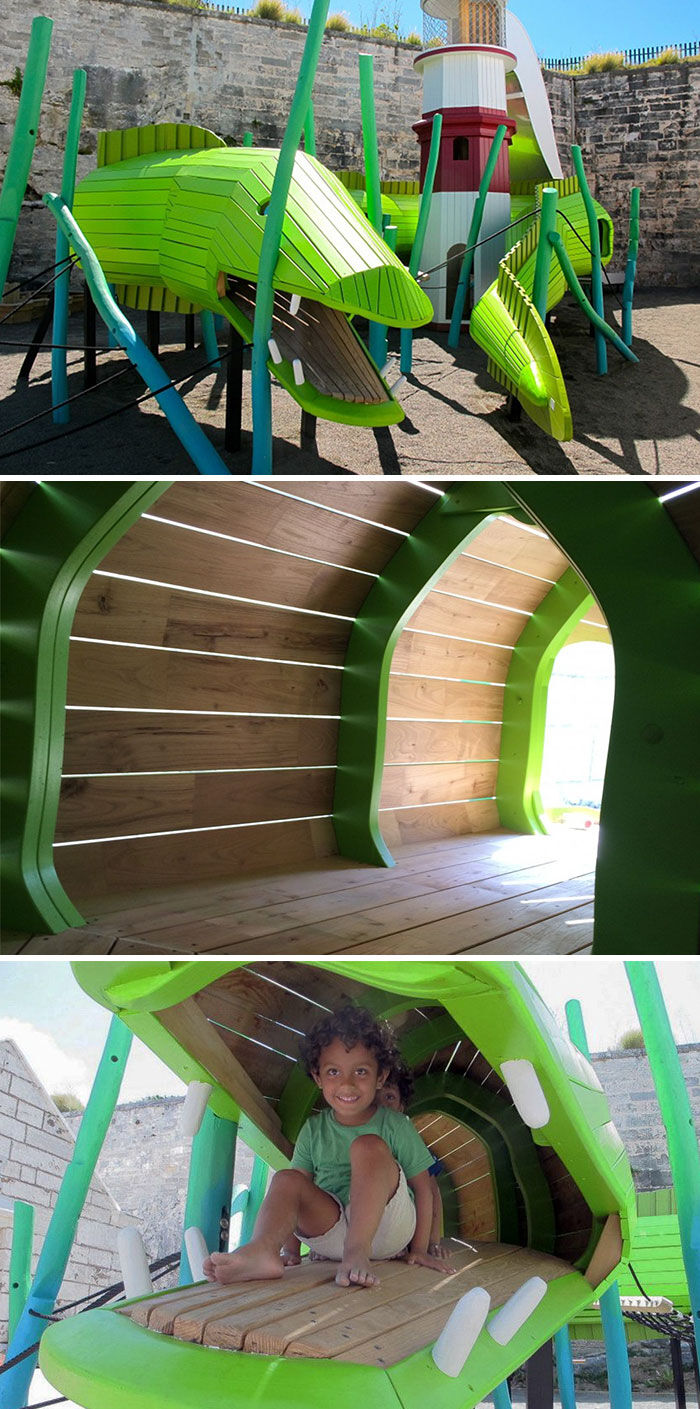 Located in Sandys, Bermuda and next to the National Museum of Bermuda sits The Eel and The Lighthouse.
The Spermwhale – the on-land ocean adventure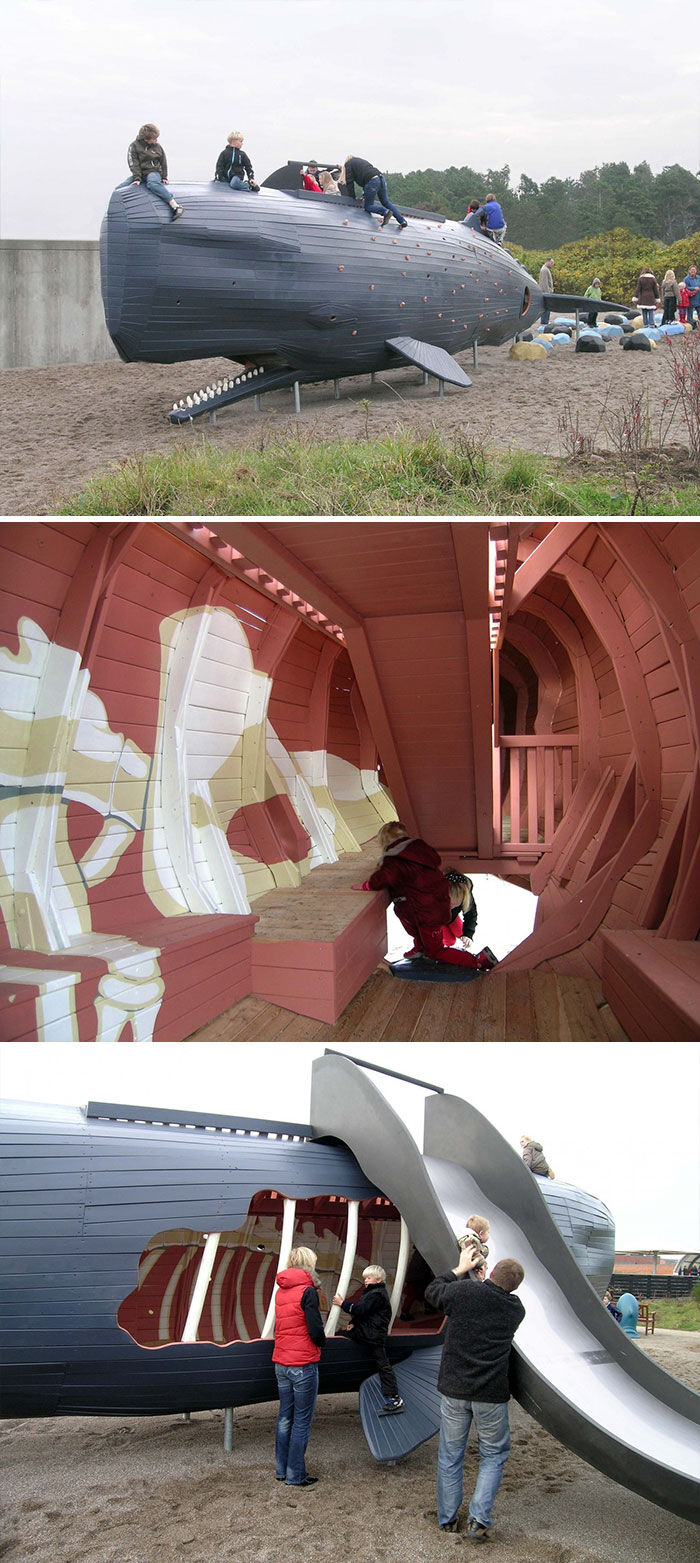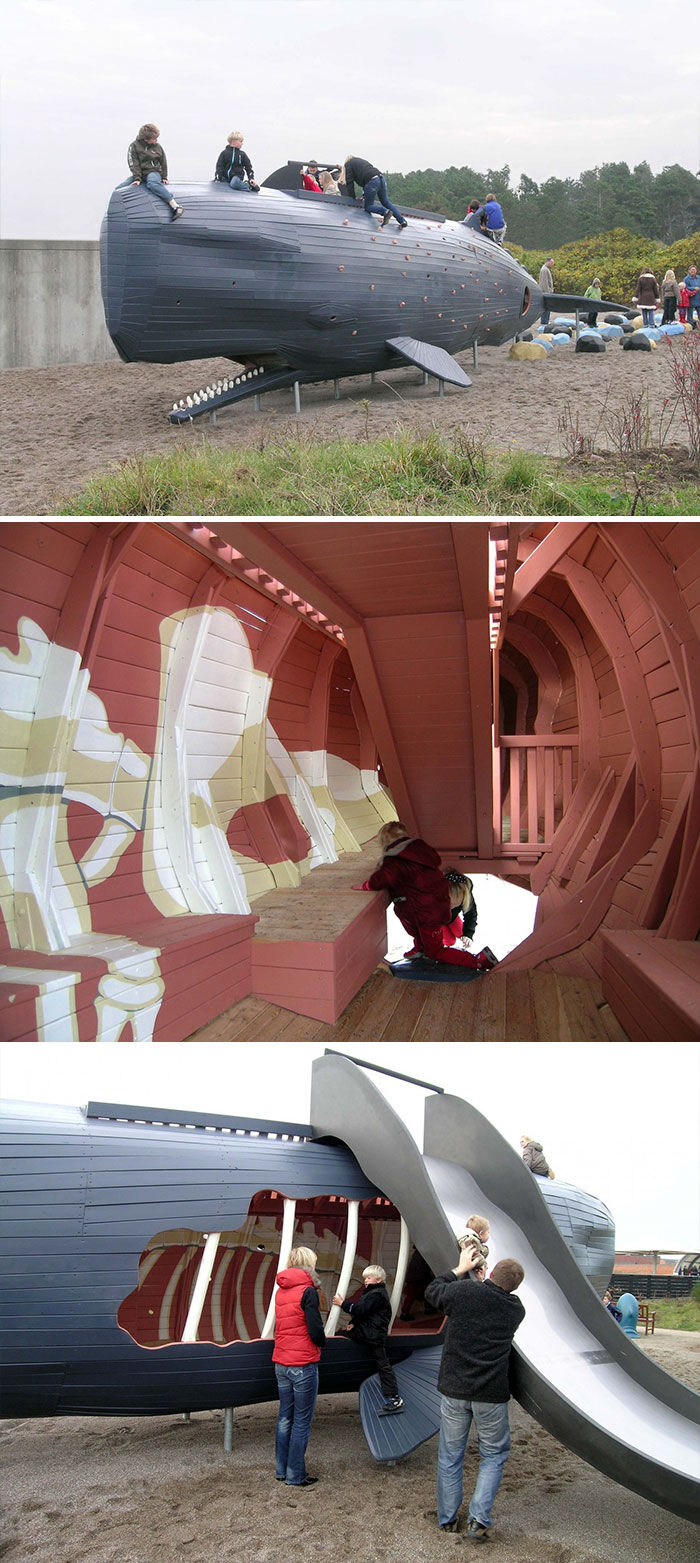 Sticking to the maritime motif that many of the playground feature, is the Spermwhale (no, we're not making this name up), located in Denmark.
The Blue Whale –  a ride of a lifetime 
Monstrum have also designed The Blue Whale playground, another marine play area with similar features to his brother, Spermwhale.
Talk about a whale of a good time!
Children's Railway Station – All aboard!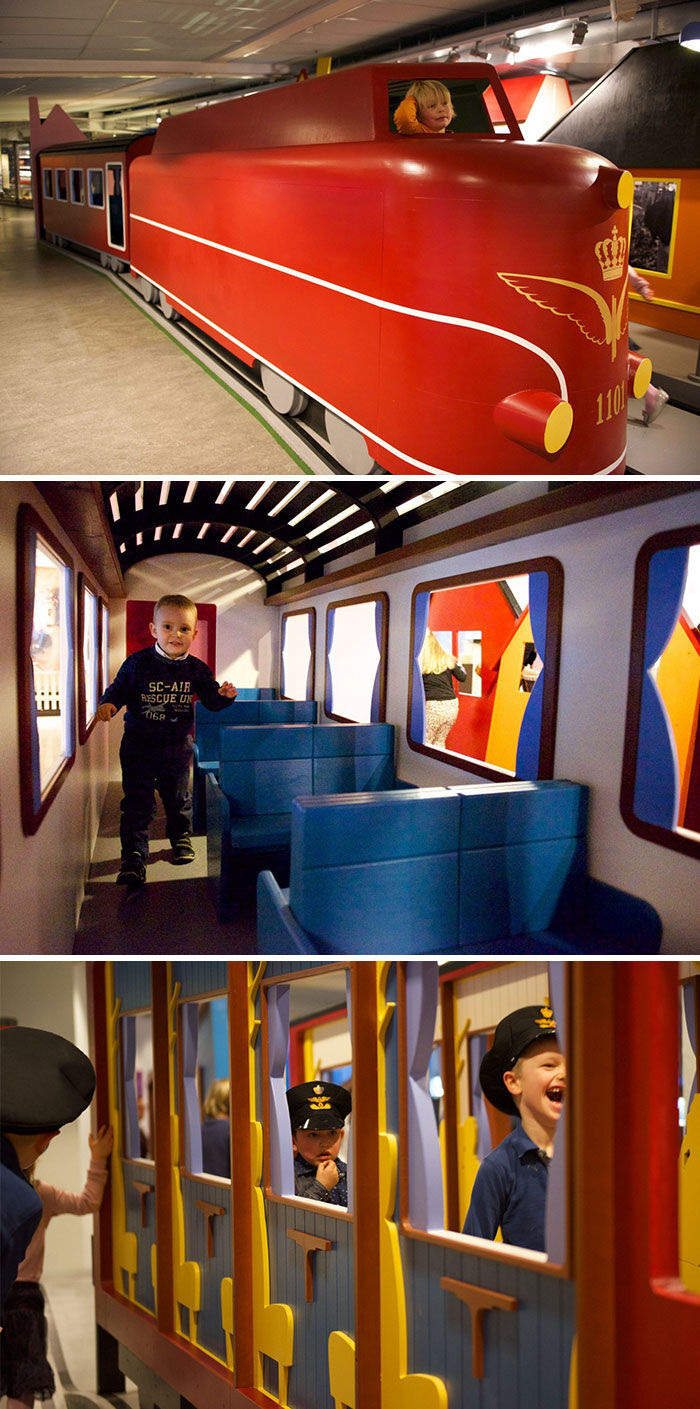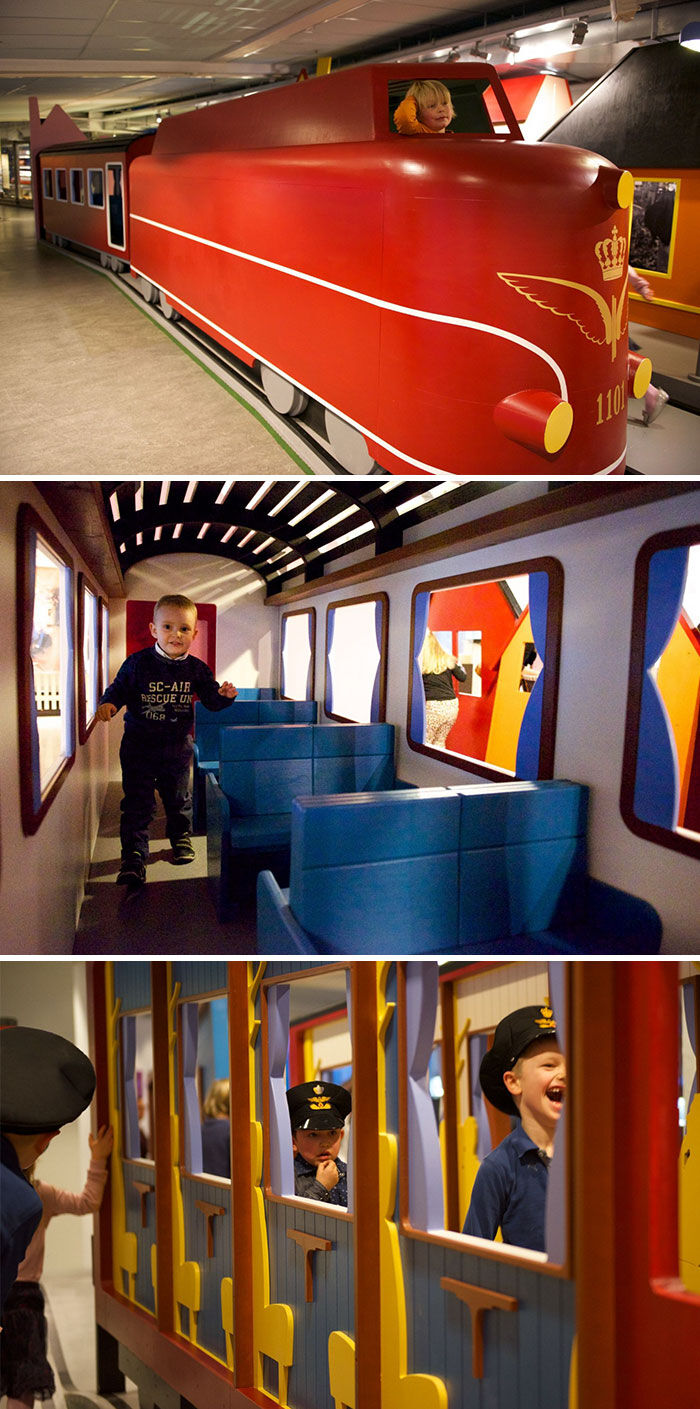 Located in Odense, this amazing train playground is even better than Sodor!
The Towers of Copenhagen – five castles to explore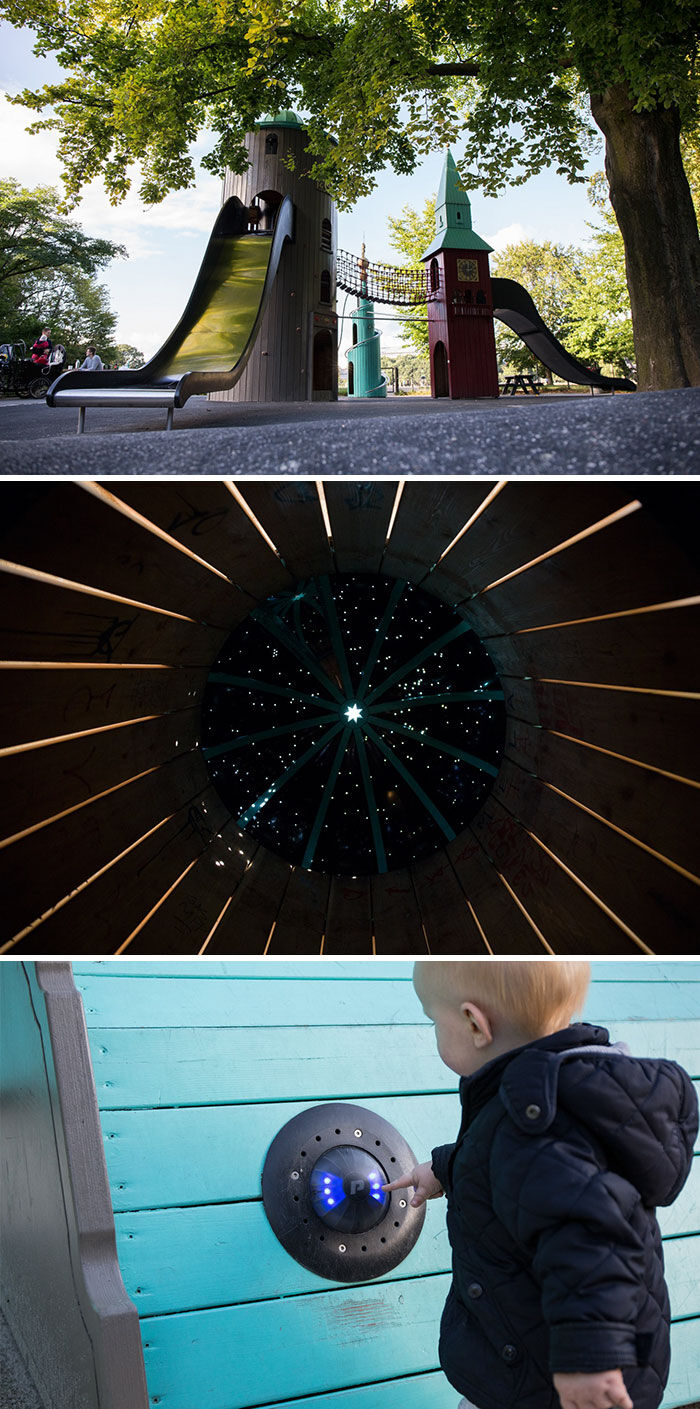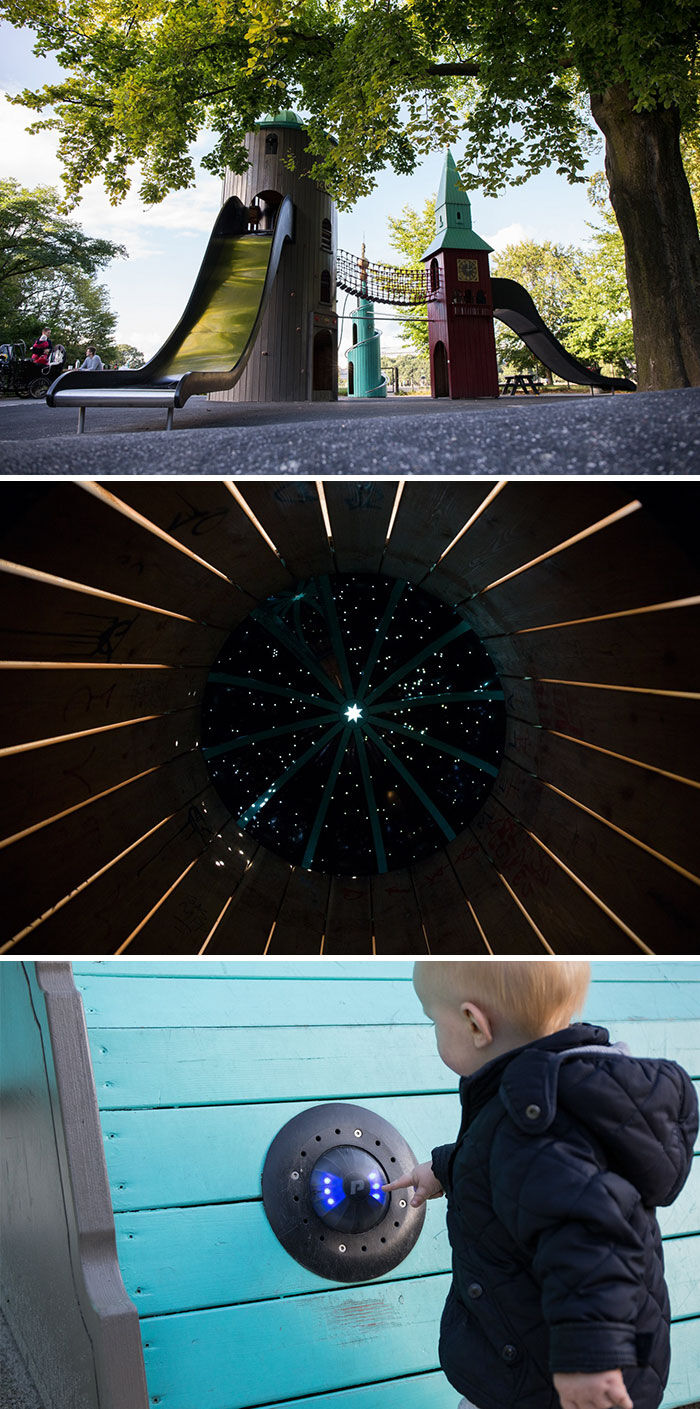 Sorry Elsa… your castle has nothing on these fortresses of fun! That's it. I'm moving to Denmark. The cold never bothered me anyway.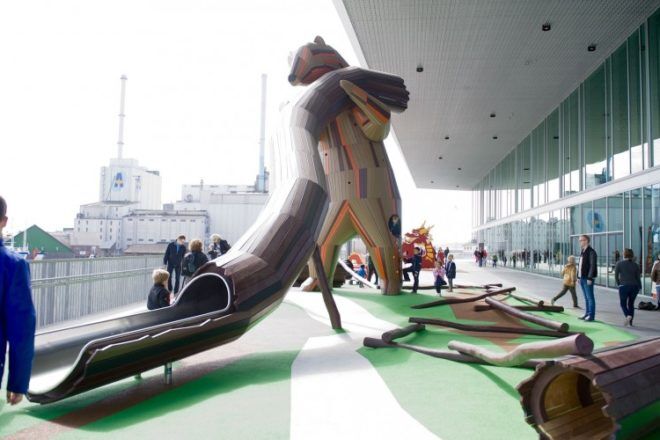 These are only a few of the incredible playgrounds crafted by Monstrum. Others include their haunted house, Spookitetsparken (again, not making this name up) and their iconic library playground, The Globe (above image).
While none of their playgrounds are in Australia (yet … come on guys!!), you can see all of these amazing outdoor areas on Facebook. You may also want to explore some of the fantastic playgrounds located in Australia including the Community Bank Adventure Playground,  Jervois Street Playground and Bibra Lake Regional Playground.