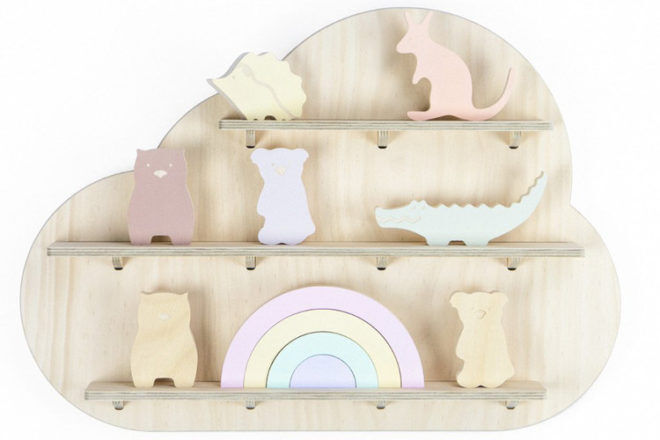 Wooden it be nice to snap the cutest shelfies possible when the backdrop is as sweet as a dreamy cloud or quaint doll's house?
Making it simple to have every corner of your child's room looking interiors magazine-worthy are the One Two Tree Wooden Treasure Boards, ready to show off all the tiny treasures you need to keep out of reach from baby hands.
Find them at One Two Tree (from $199.95).