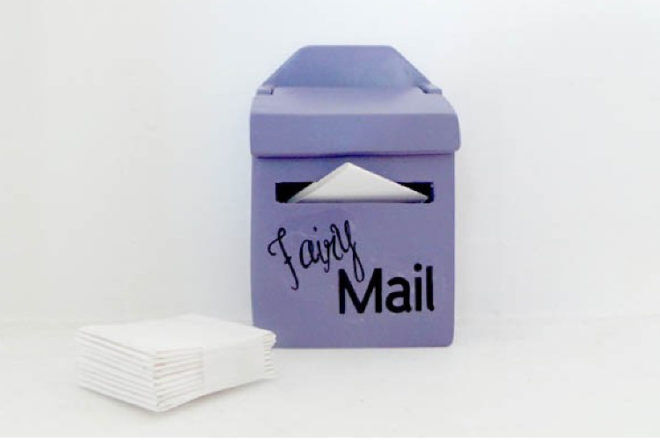 A sprinkle of magic fairy dust is always a good idea, but when it comes in tiny envelopes containing tiny letters to fairy friends it's the start of a very special connection.
The 'Lil Fairy Mailbox can hold letters to the fairies – the Tooth Fairy or your garden variety fairy – then provides the best place for fairies to leave a little letter in response!
Available at Cheeky Junior ($22).