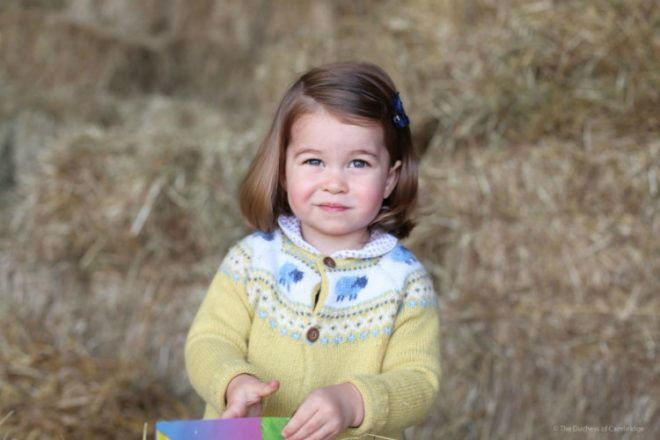 It's a big day for the royal family as their little Princess Charlotte turns two. To celebrate the occasion the Duke and Duchess of Cambridge released a new photograph of Princess Charlotte for the world to coo over.
Like in many of the official portraits the royal family has shared on social media, their sweet little princess sports a cute cardigan as she plays outside their home in Norfolk, Anmer Hall. The birthday photo was taken by the Duchess of Cambridge, who clearly has an eye for photography.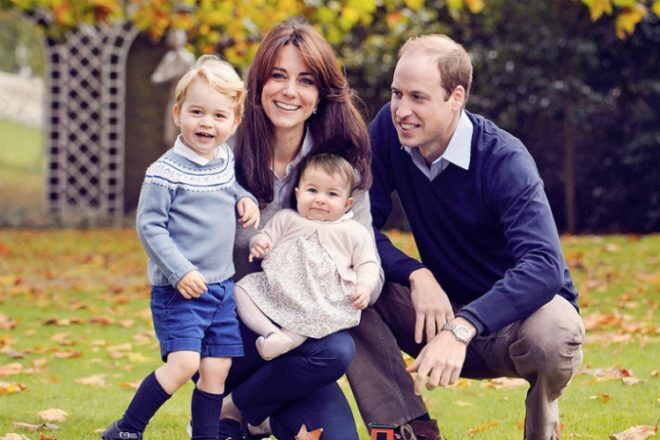 A party fit for a princess
What's in store for the royal princess on her special day? Sources speculate that the royal family are planning a low-key Frozen-themed party at their Norfolk estate as Princess Charlotte turns two. Guests will most likely include Kate's parents, Carole and Michael Middleton as well as Charlotte's aunt, Pippa Middleton and uncle, James Middleton.
Big brother, Prince George, who turns four in July, will certainly be there and Charlotte's royal cousins, Mia Tindall and Savannah and Isla Phillips, who are of a similar age to the Princess, are also expected to attend.
My, have you grown!
The Duke and Duchess of Cambridge have happily shared glimpses of their private life with the public since becoming parents. Over the past two years, we've watched Princess Charlotte grow from a chubby cheek cherub to a darling little girl.
Her first public appearance came when she was just a few hours old. Princess Charlotte Elizabeth Diana captured hearts as she left St Mary's hospital in her mother's arms, just hours after Catherine gave birth.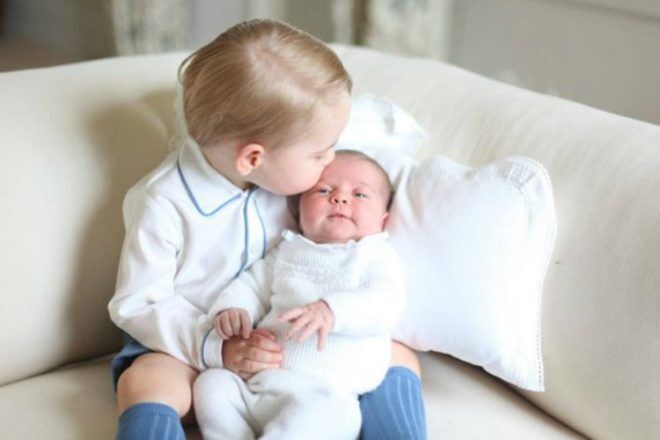 One month later, their Royal Highnesses also shared a series of sweet siblings snaps, with Prince George giving his brand new little sister kisses and cuddles on a sofa.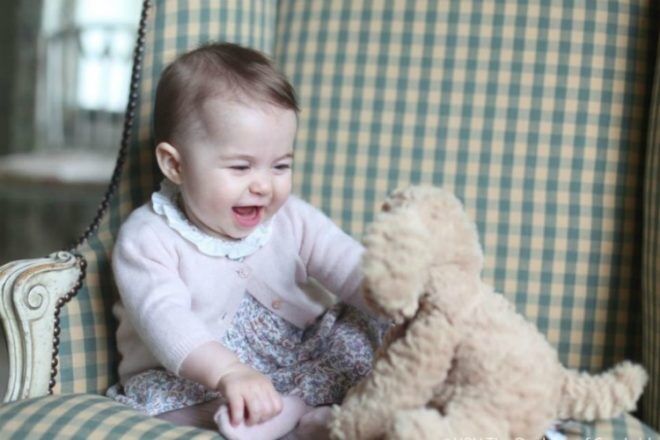 At six months of age, Kate gave us another snippet of her sweetheart as Charlotte, dressed in an adorable pink cardigan and floral dress, playfully posed with a stuffed animal.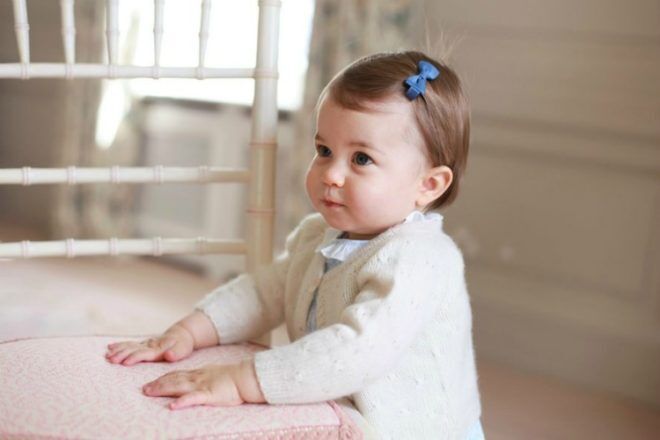 Last year, as the Princess celebrated her first birthday, the Duchess was also behind the lens of a series of official photos. Little Charlotte wears her signature cosy cardigan and blue bow in her hair.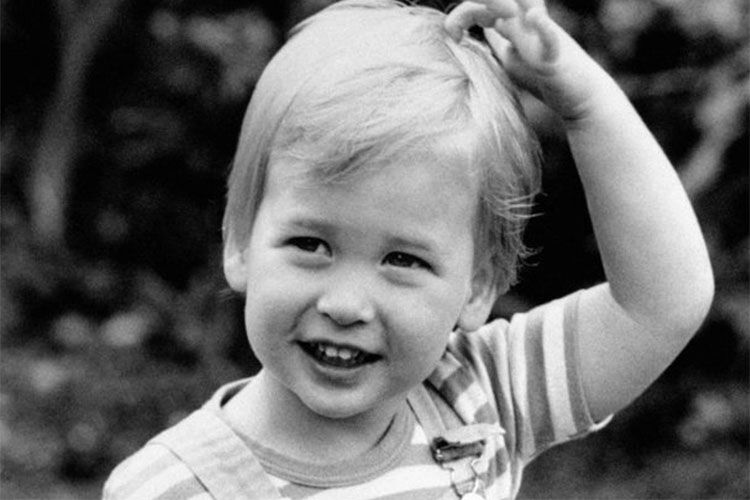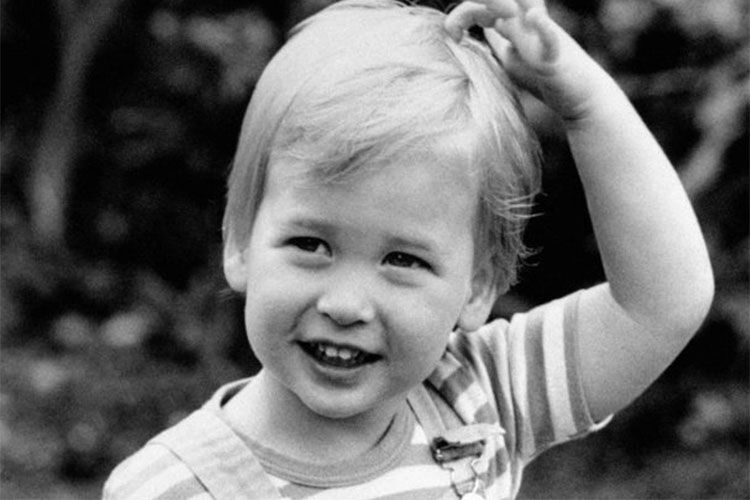 And now? Charlotte is looking more and more like her dad each day (pictured above on his second birthday), though she has all the style of her mum. Charlotte's adorable yellow cardigan, which has been tracked down to designer John Lewis, sold out within minutes of the photo being released.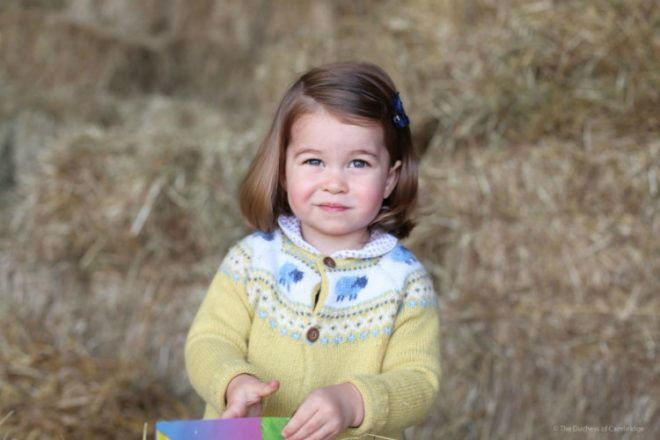 As expected, the world has melted over the beautiful photo of Princess Charlotte with thousands of comments coming through their social media outlets.
Kensington Palace has since released another statement thanking "everyone for all of the lovely messages they have received, and hope that everyone enjoys this photograph of Princess Charlotte as much as they do."
How could we not? Happy birthday Princess! We cannot wait to see what's in store for you next!