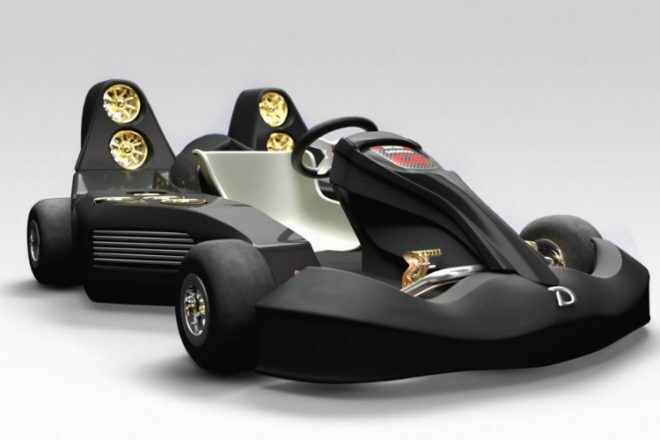 Hold onto your helmets. Go karting is about to come with an even bigger adrenaline rush!
Canadian company Daymak has designed the self-proclaimed "world's fastest Go Kart". With the ability to reach speeds of up to nearly 100 km per hour in just 1.5 seconds, this supersonic machine is sure to leave an imprint on go kart enthusiasts of all ages.
Hold on to your helmets!
Meet the next generation of go karting awesomeness – the C5-Blast Ultimate. The sleek speed demon uses lithium battery power to reach incredible speeds and boasts four Electric Ducted Fan (EDF) motors for the ultimate jet-engine experience.
Daymak, which makes electric bikes, scooters and ATVs, plans to sell two different versions of the world's fastest go kart. The basic C5-Blast model will set you back a cool US$9,999 . And the Ultimate model? US$59,999.
Although the technology is still in the early stages, the Daymak team have high hopes for their rapid rider. Yes, it's exey. But it's the world's fastest go kart, after all.
"We could actually make it lighter and faster and at some point the Go Kart would start floating like the Star Wars land speeder or we could add wings and it would fly," says Daymak president Aldo Baiocchi. "Speed will not be an issue and we think we can even go eventually under one second 0 to 60 making it faster than any vehicle in existence."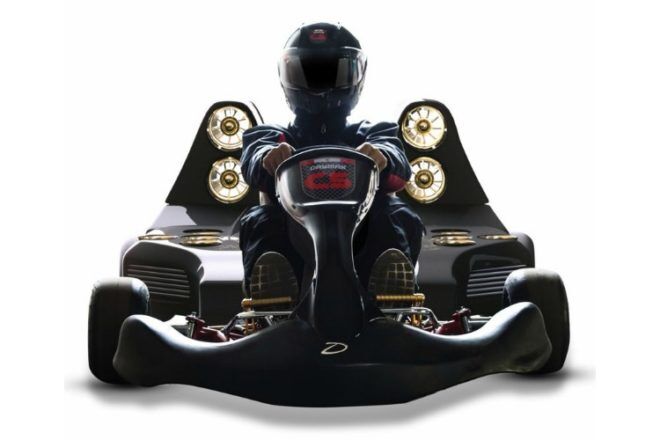 Holy speed, Batman! Would you get behind the wheel of the C5-Blast Ultimate?
For something a little more sedate, browse our favourite ride-on toys for tots, including the ultimate list of balance bikes.