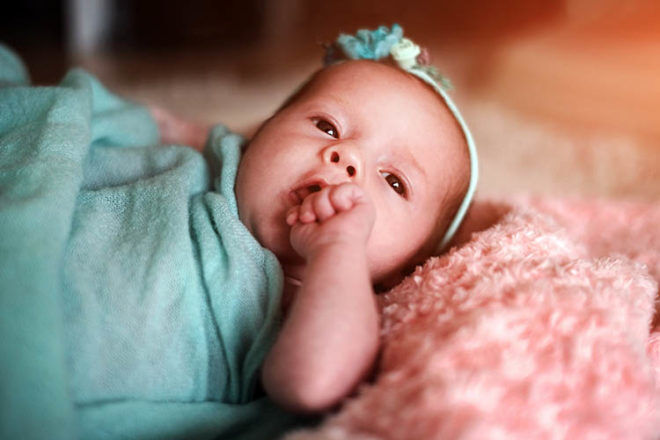 While retro baby names like Mason, Chloe, Evie and Isla continue to dominate the popular baby name charts, there are other flashback names that have completely lost their edge. Names like Donna and Wayne are rarely – if ever – heard in today's playgrounds.
Here are 36 more baby names teetering on extinction because parents today just aren't choosing them.
Bye bye 80s baby names
Some of the names that are on the UK list of yet-to-be-registered-baby-names include names that always populated our own Aussie roll calls back in the day. Come on, we all know at least one Angela, Derek and Joanne, right?
If you grew up in the 80s, then you are probably quite surprised to see these names on the endangered list.
Angela
Beverley
Paula
Sally
Sonia
Joanne
Tracey
Dean
Derek
Duncan
Dennis
Geoffrey
Wayne
So long Doris and Horace
While some old school names have been granted new life and deemed "vintage cool" others have been left collecting cobwebs. Here are a few oldies that are no longer goodies:
Doris
Debra
Maureen
Donna
Wendy
Yvonne
Sharon (sorry Shaz)
Sandra
Bertram
Nigel
Ray
Horace
C is for cut
Old school names starting with the letter C have found themselves on the chopping block in a big way.
C is still a popular letter for first names, but parents are favouring Charlotte, Chloe, Charlie and Cooper (all of which made the top 100 baby name list last year) over these old school choices:
Carol
Cecil
Clarence
Clive
Cyril
Other letters proving more popular for modern parents include baby names starting with X and baby names with the letter Z.
Names that pop culture may just have ruined
Then there are the names that are so familiar to us from pop culture (think books, movies, song titles, for example) but are left on the shelf when it comes to naming baby.
Diane (perhaps from John Cougar Mellencamp's popular hit, Jack and Diane)
Elaine (the legendary female star of Seinfeld)
Malcolm (Malcolm in the Middle)
Ernest (that horrifying character from the equally awful 80s films of the same name)
Leonard (from The Big Bang Theory)
Neville (Neville Longbottom – a character in Harry Potter)
If you're looking for an unusual (but more modern) name for your little one, check out our article on uber-cool baby names.