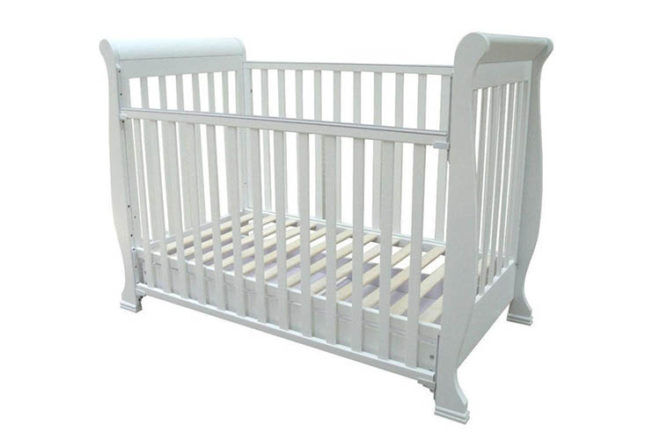 Do you own these cots? Stop using them right away because the Australia Competition and Consumer Commission (ACCC) has issued a nation-wide recall.
The urgent cot recalls apply to Echeap Furniture's popular Sweet Heart Wooden cot (below) and the three-in-one wooden cot (top) from Always Direct.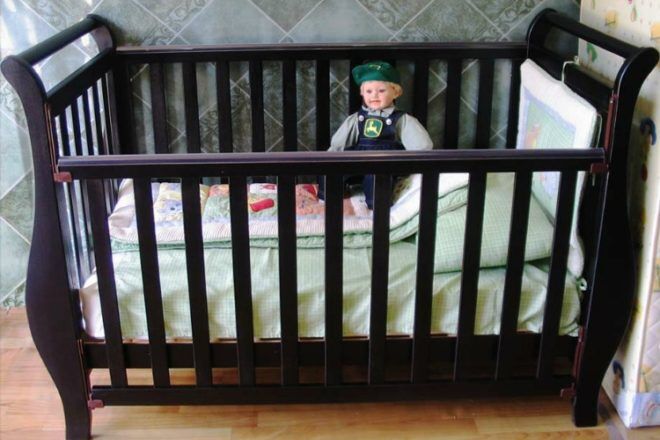 Both cots convert to toddler beds and pose a number of risks to infants and children including entrapment, choking and fall hazards, the ACCC says.
The recalls relates to all Suncool Furniture's Sweet Heart Wooden convertible cots (SKU B0221) manufactured between 2 December, 2009 and 9 May, 2017 and sold online through Echeap Furniture and three in one wooden cots with the PI number MAC18042014516 sold online at Always Direct.
What is the problem?
According to the ACCC, both products do not comply with the Australian mandatory safety standards for cots. The cot fails various design, performance, informative labelling and marking requirements. Some of the defects and hazards include:
The drop side mechanism may create a potential fall hazard for infants
The sharp edges of the cot pose a risk to children
The mattress base fails the entrapment hazard requirement
Check your cots
If you do have one of these cots in your home, the ACCC advises that you stop using the cot immediately.
For the Sweet Heart cot, contact Echeap Furniture for a refund via 0430 878 888 or email at goecheap@gmail.com. For the three-in-one wooden cot, contact Always Direct, customerservice@alwaysdirect.com.au.
These are just the latest cot recalls this month. In the middle of May, the ACCC issued a nation-wide recall on three wooden cots which also don't meet Australia's mandatory safety standard for nursery furniture.
Never miss an urgent safety recall. Subscribe to our weekly newsletter here.