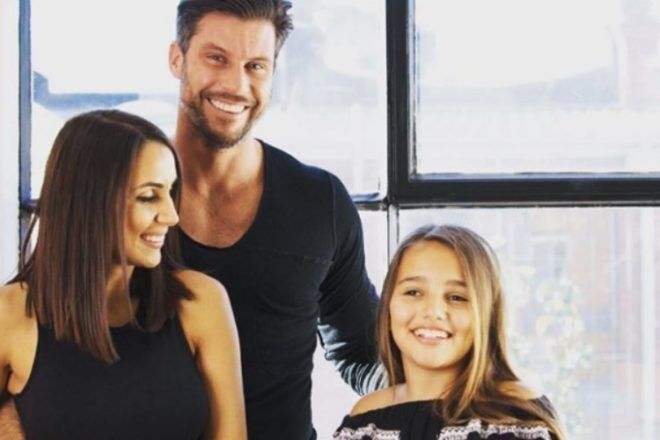 There's a bachy bun in the oven for reality TV couple Snezana Makoski and Sam Wood!
The couple, who became engaged after meeting on The Bachelor reality television show in 2015, shared the exciting news on social media, making it a Mother's Day to remember! Their pregnancy announcement, along with gender reveal, is as cute – and messy – as it gets! Come and have a look.
The answer is D
It was the excited daddy-to-be who first broke the Bachelor couple baby news on his Instagram page, sharing a clever quiz with his fans:
Snez happily posed for the photo, complete with a beautiful baby bump and a spaghetti stained t-shirt.
It's a girl!
Sam, a personal trainer and creator of fitness program 28 by Sam Wood, also shared a video on his Facebook page, revealing that the pair are expecting a little girl.
"Happiness does not do it justice. What better day to announce that it will soon be me and my 3 girls! #BetterBuildAManCave", Sam wrote. 
Snez also shared her own sweet photo as part of the big baby news reveal.

Cuddled up to her lookalike daughter, 11-year-old Eve (from her previous marriage to Jason Rapoff), Snez writes, "We're so excited to be able to let the world know that our little family of three is soon to become four. Sam Wood you are going to make an incredible father."
Congrats to the loved-up couple (and good luck trying to get that spaghetti stain out!).
Looking for more adorable ways to announce your pregnancy? Check out these 15 super cute ideas.