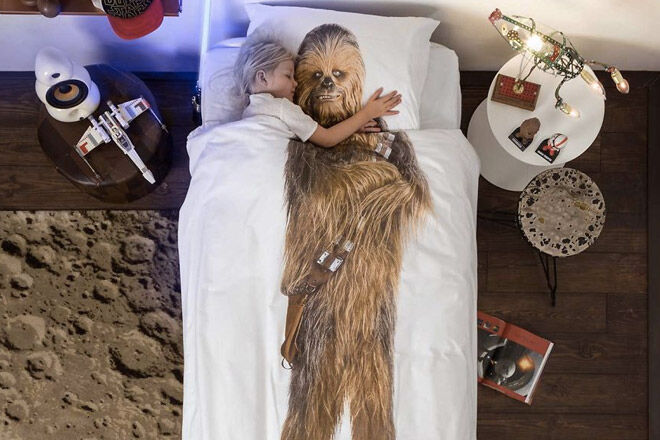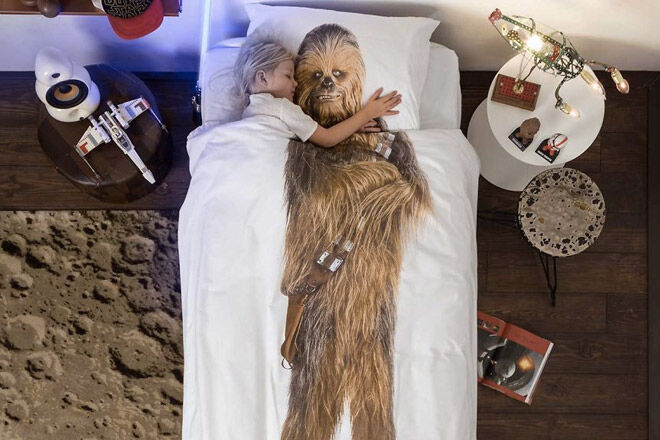 There's no need to travel to a galaxy far, far away to get your hands on some of the most awesome Star Wars gear this planet has ever seen.
Using our handy Star Wars gift guide you'll be able to cook up a Dark Side-inspired snack, shower under the watchful gaze of Darth Vader (yep, that's as creepy as it sounds) and get crafty crocheting some of the most adorable creatures in the galaxy.
Here are our picks of the best gift ideas for star wars fans.
Vader, you're toast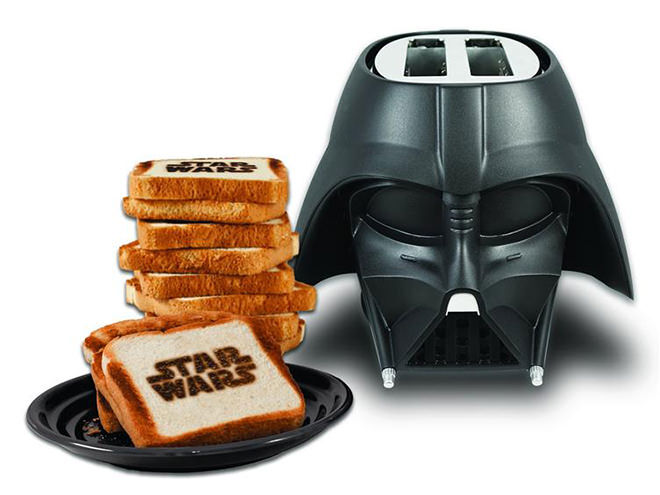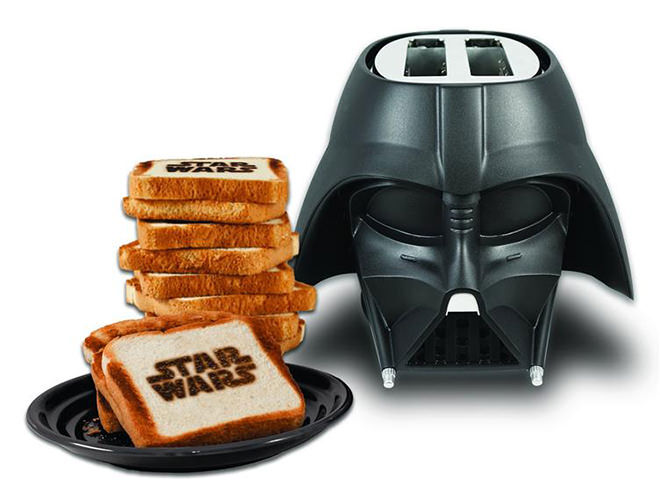 Darth Vader Toaster (US$49.99 shipping): There's no longer any need to wonder what's under Vader's helmet.
Note – This is shipped from the US so you will need a power adaptor.
Crochet, you must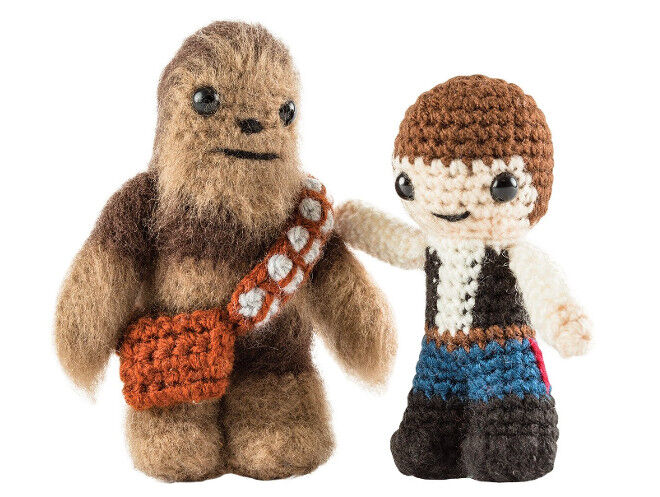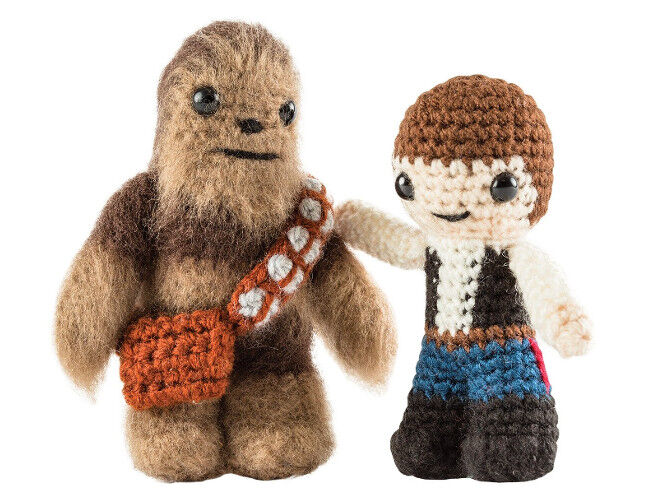 Star Wars Crochet Pack ($26): Crafty Jedi Masters, this adorable pack is for you – using the popular Japanese style of amigurumi, follow the instructions and you too will have these teeny tiny heroes adorning your desk.
Death star keyring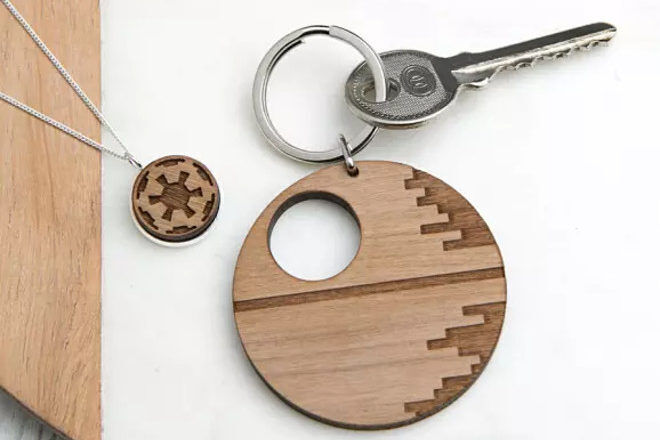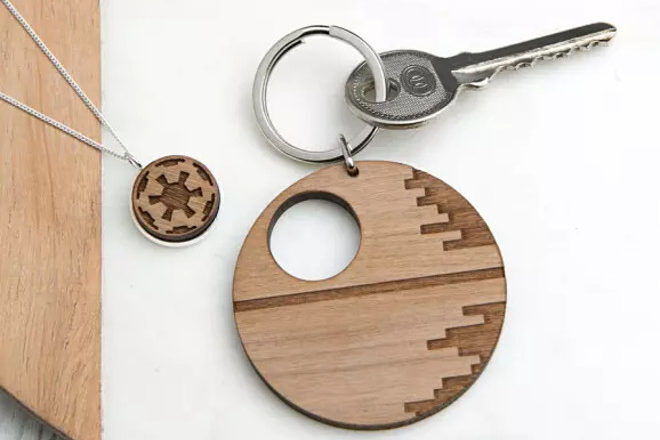 Star Wars Death Star Keyring and Necklace Set ($50): Be just like the Rebel Alliance and hold the key to destroying the Death Star.
Luke can be your son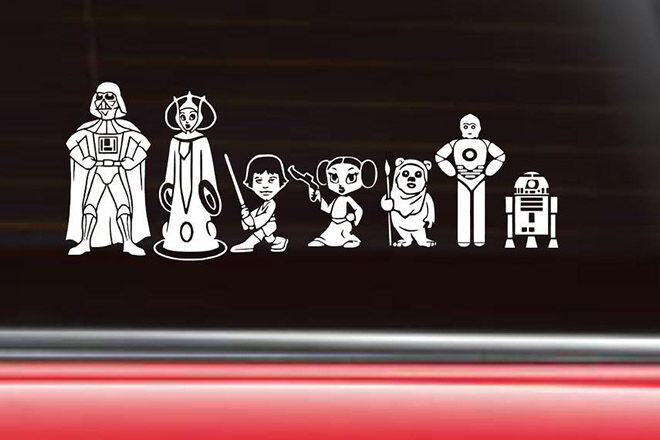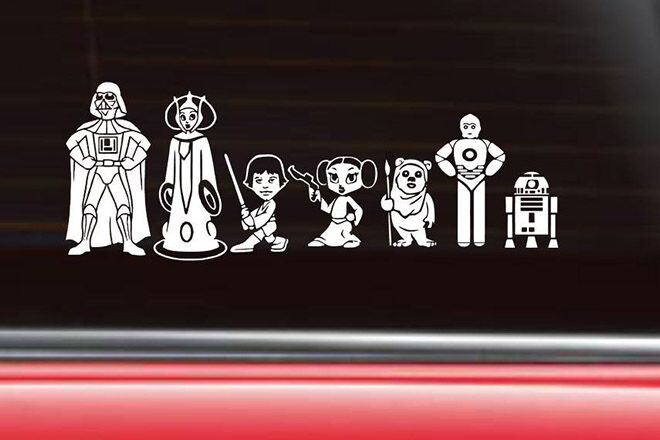 Star Wars Family Car Stickers (from $3.47): Just when you thought there was no possible way sticker families could actually be cool.
'I am your father'
Darth Vader and Son by Jeffrey Brown ($16): Perhaps if Darth Vader had the chance to really parent Luke Skywalker (rather than cut his hand off and leave him for dead), this is what their days would have been like.
'I'm also your father'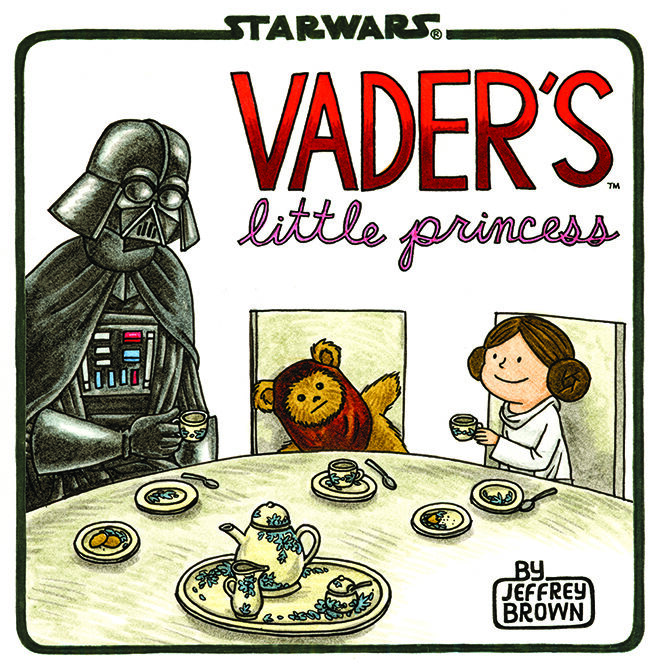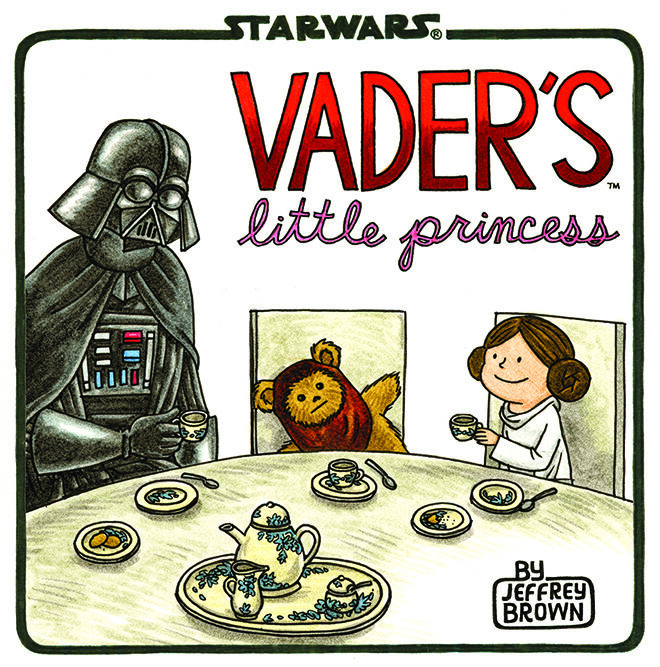 Vader's Little Princess ($16): Don't worry, there's a bedtime story starring Princess Leila too.
Battle it out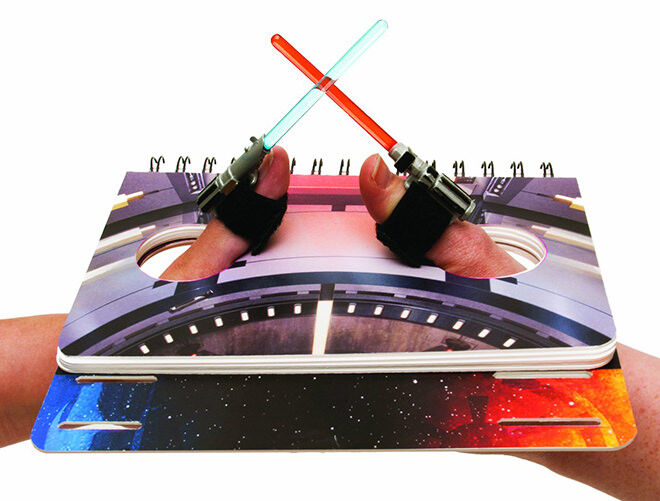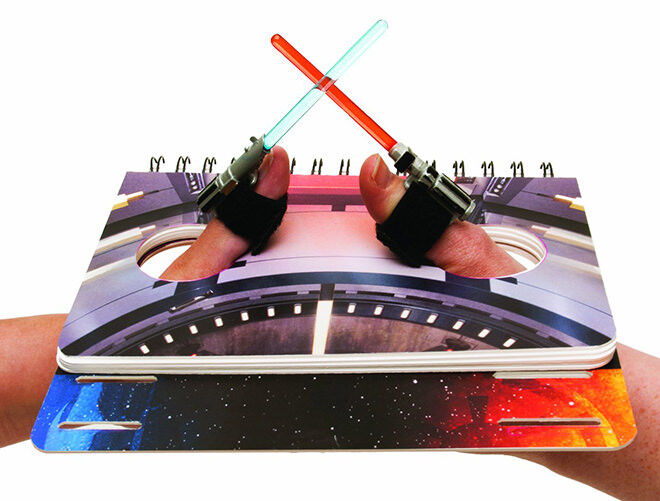 Lightsaber Thumb Wrestling ($13): Thumb wrestling level: epic.
Take a sleep on the Dark Side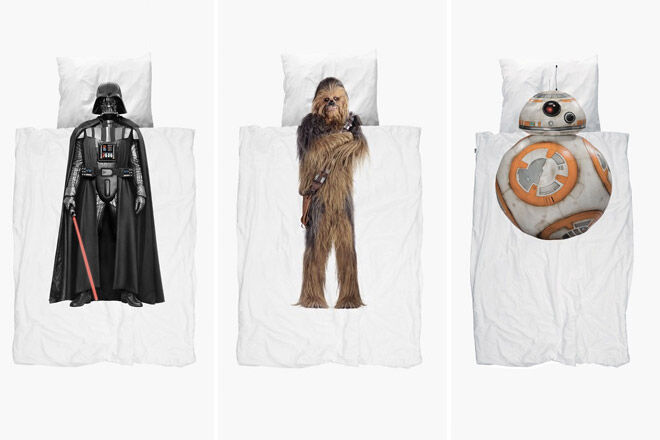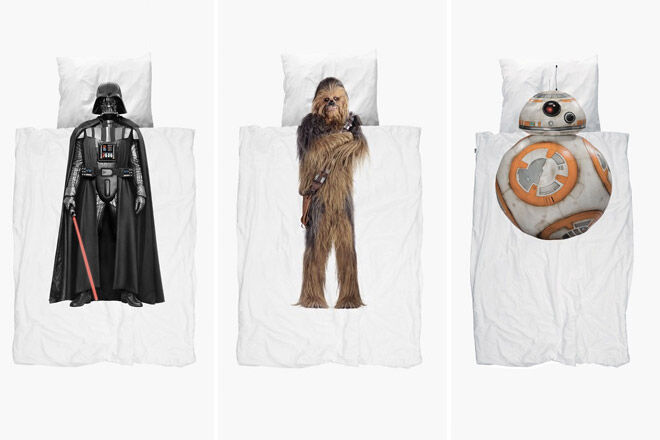 Snurk Star Wars Quilt Covers ($159.70): And you thought Darth Vader couldn't be warm and cuddly.
Shakespeare and Stormtroopers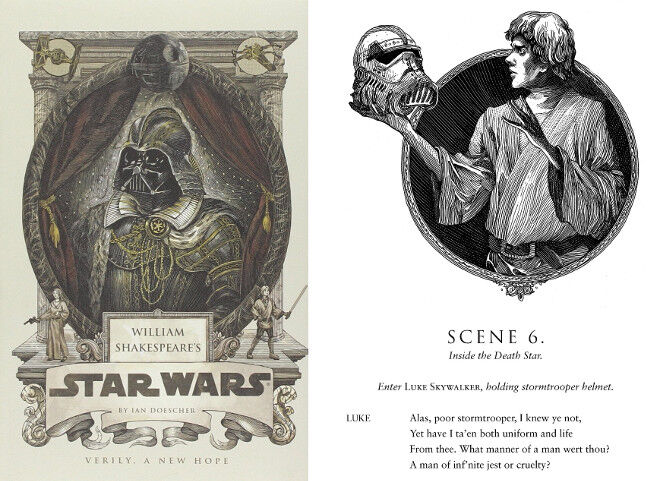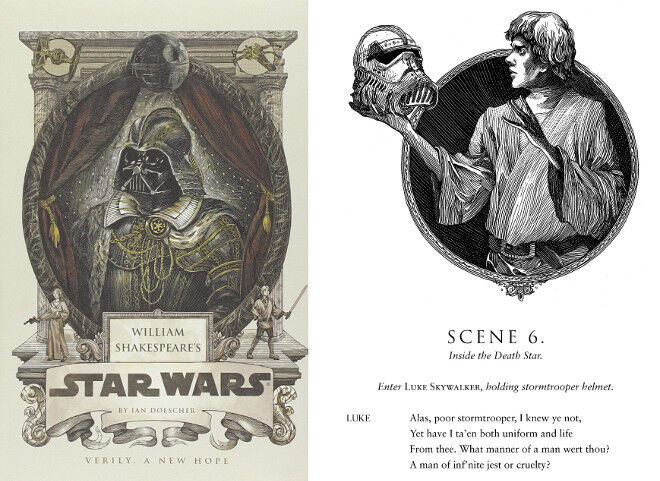 William Shakespeare's Star Wars ($17): The Star Wars story gets an iambic pentameter makeover. Feast your eyes on one of the most unique collabs in written history – Shakespeare meets Star Wars.
The best nails in the galaxy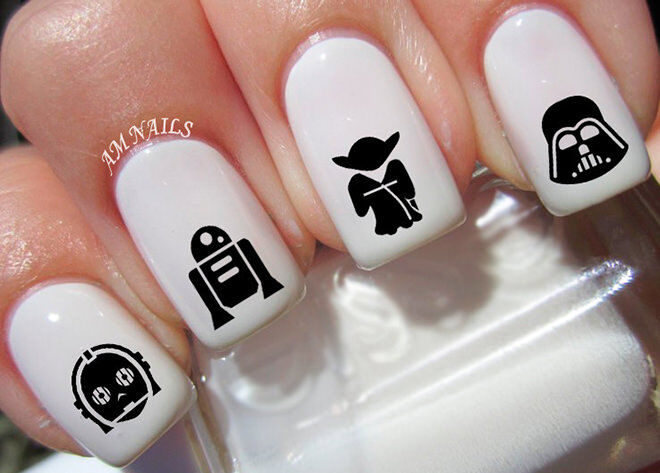 78 Nail Decals ($5.50): Taking your love of Star Wars to the next level? Nailed it.
Death star delicious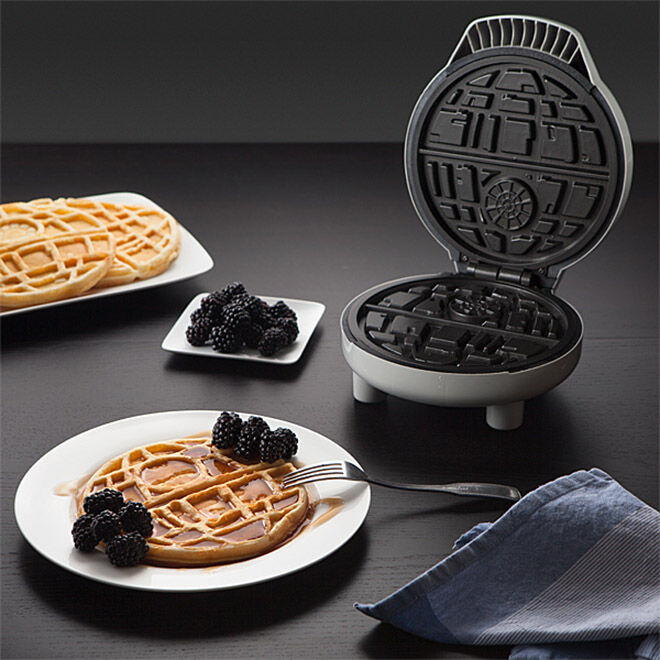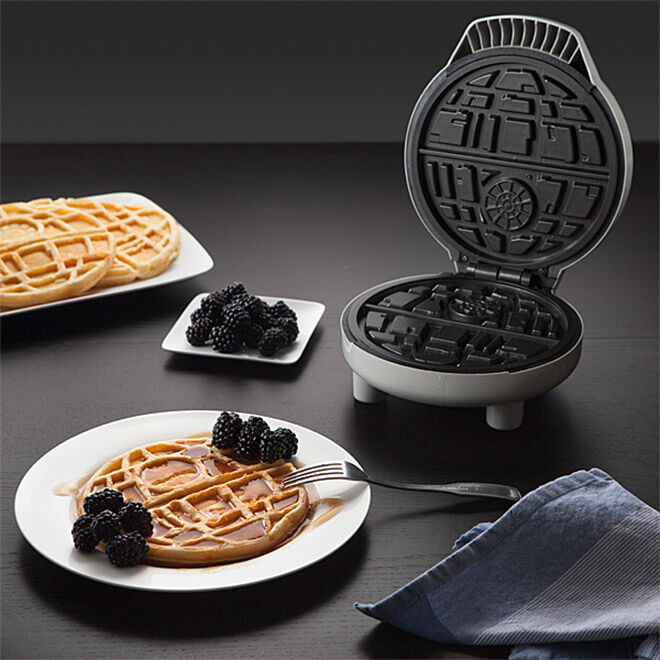 Death Star Waffle Maker (US$39.99 + shipping): Well, this is one way to destroy the Death Star. Also comes with a US plug.
Lickable lightsaber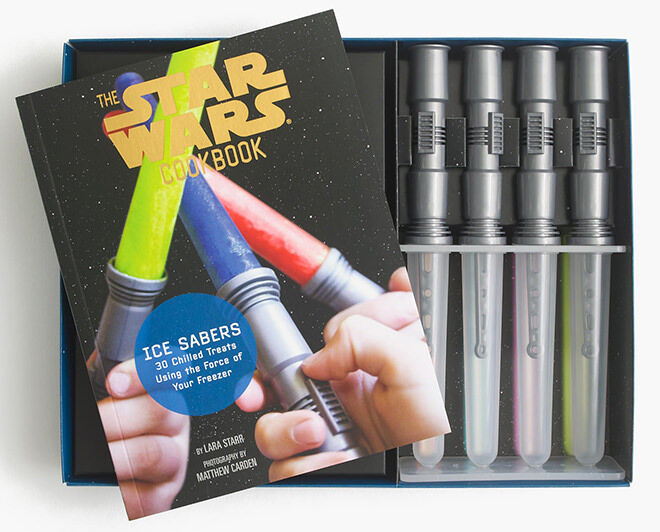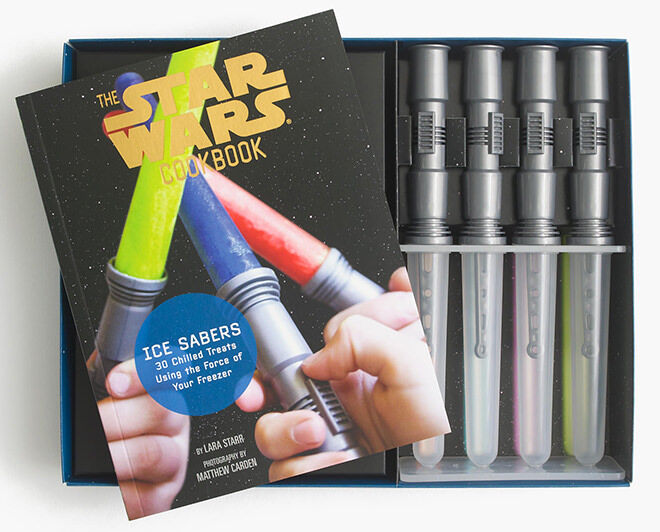 Star Wars Cookbook ($23): Young Jedi, you're about to get a whole lot cooler.
Be cool at school, you will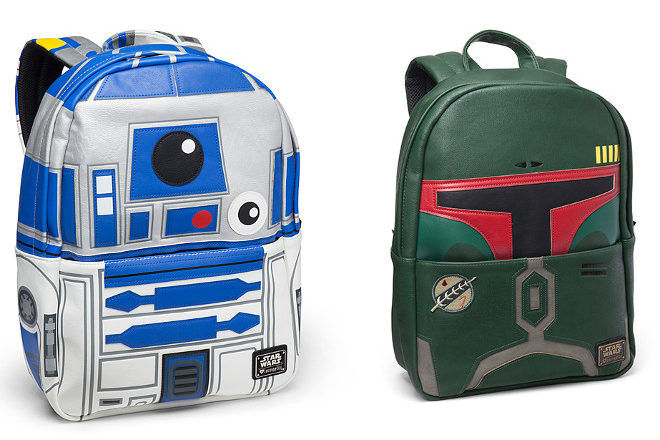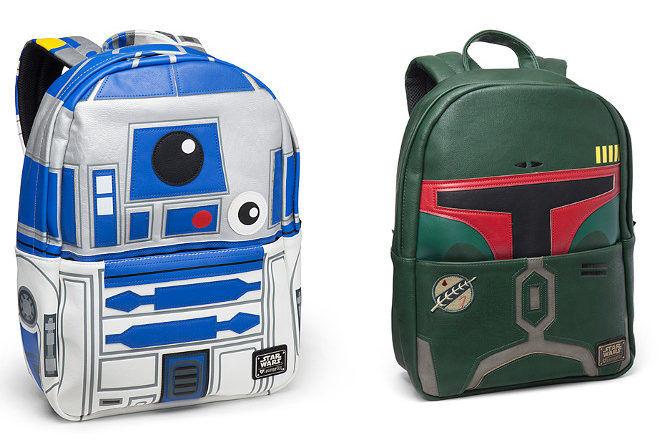 Star Wars Premium Backpacks: ($49.99) Choose your side – droid or bounty hunter – and wear your heart on your … back.
Galactic bedtime battles begone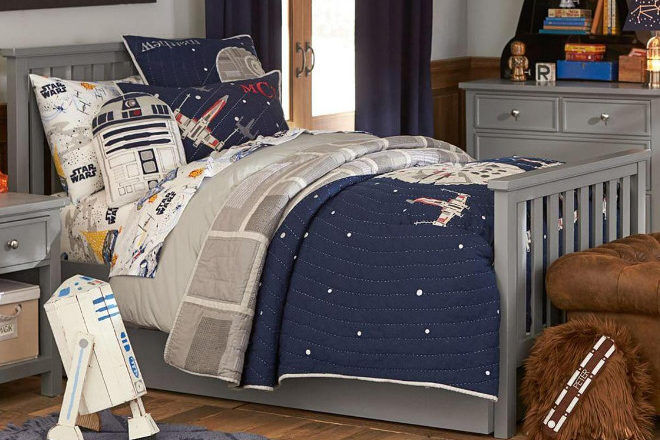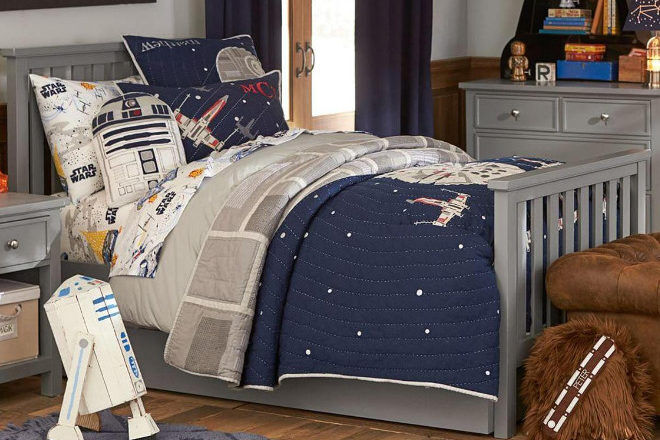 Star Wars Millennium Falcon Quilted Bedding (from $49): Your young Jedi will be supremely cosy with the most fabulous bedding this side of Tatooine.
He was sweet once …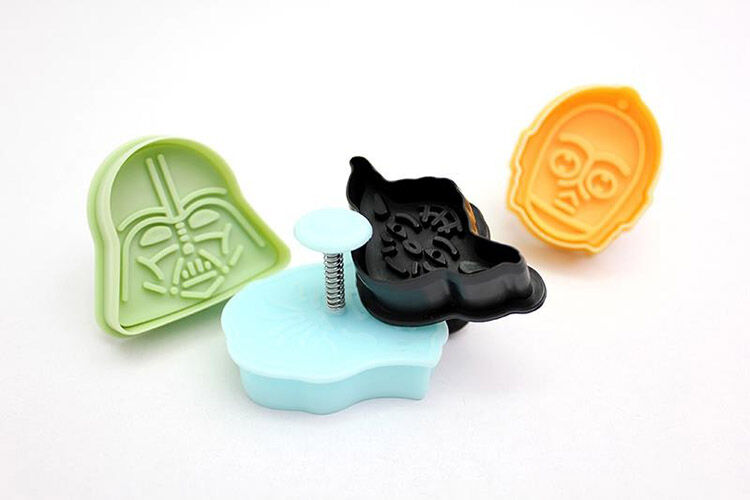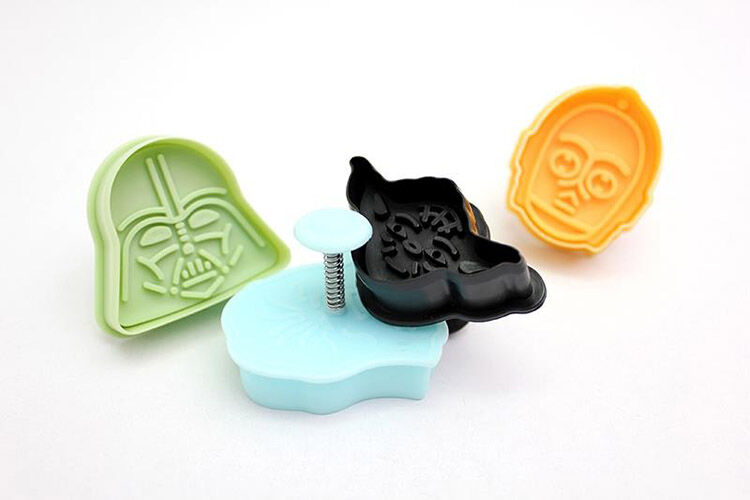 Star Wars Cookie Cutter Set ($9.30): Take a delicious bite out of that iconic mask. But don't stop with Darth. Nibble on c3po, Yoda and a Wookie or two too.
Eat like a Jedi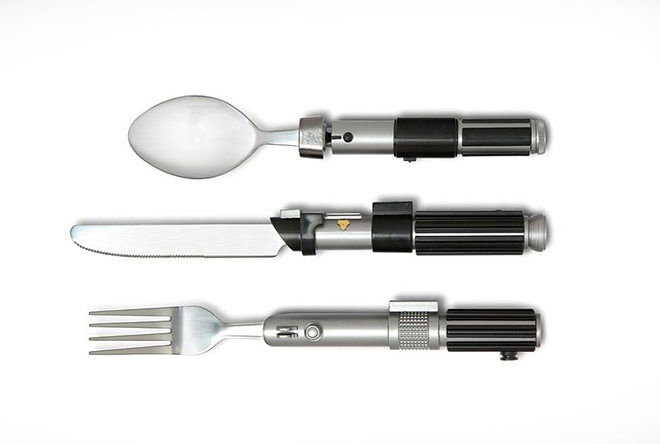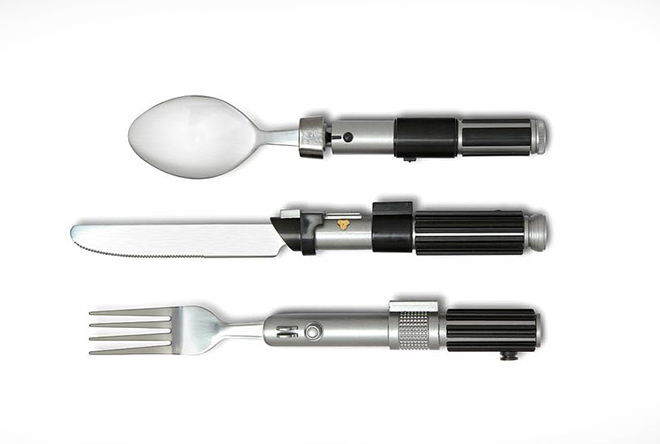 Lightsaber knife and fork set ($14.95): Cut and eat your food like you are in an intergalactic battle with a lightsaber cutlery set.
The ultimate shower head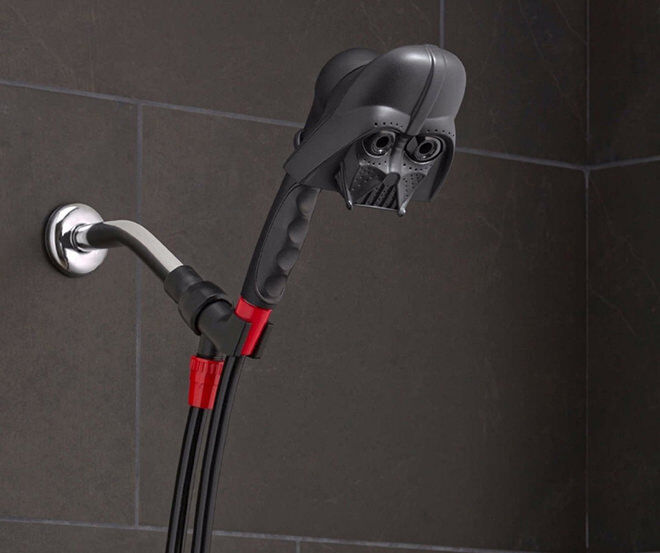 Darth Vader Shower Head ($42 + shipping): He no doubt finds your level of uncleanliness disturbing.
Cute, this baby is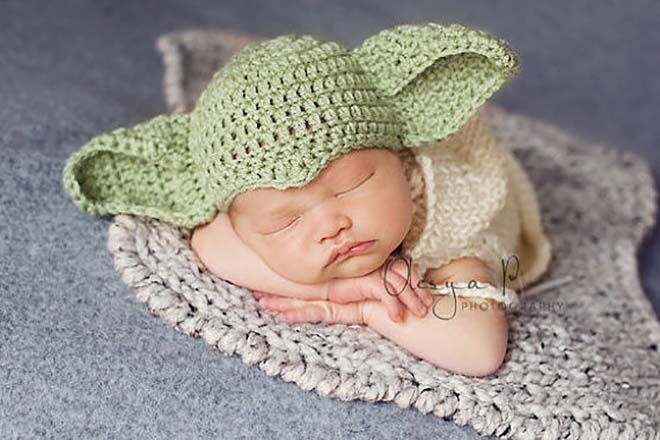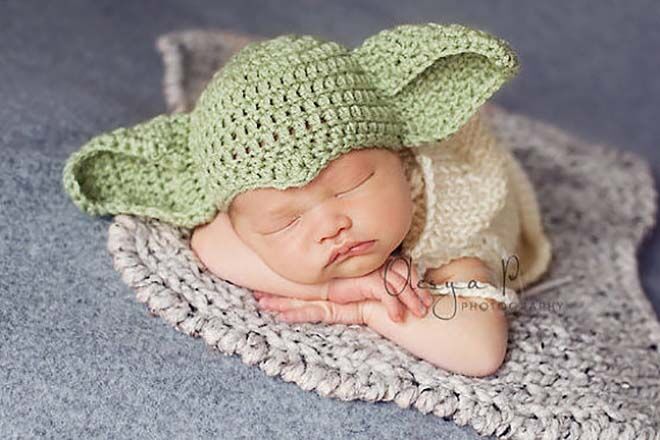 What's not to love about a little one sporting a hand-crocheted Yoda baby hat ($41)? Nothing, we say.
For your one and only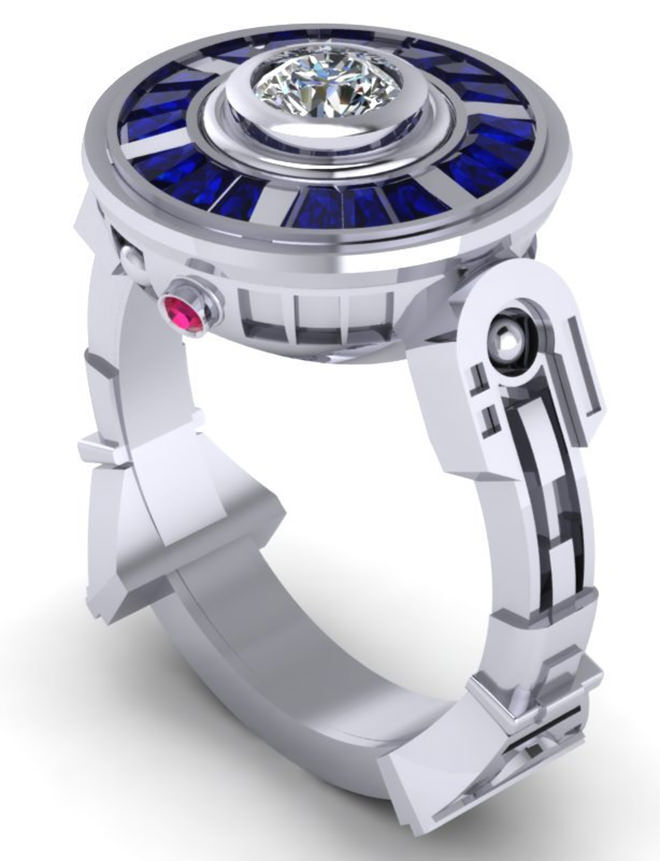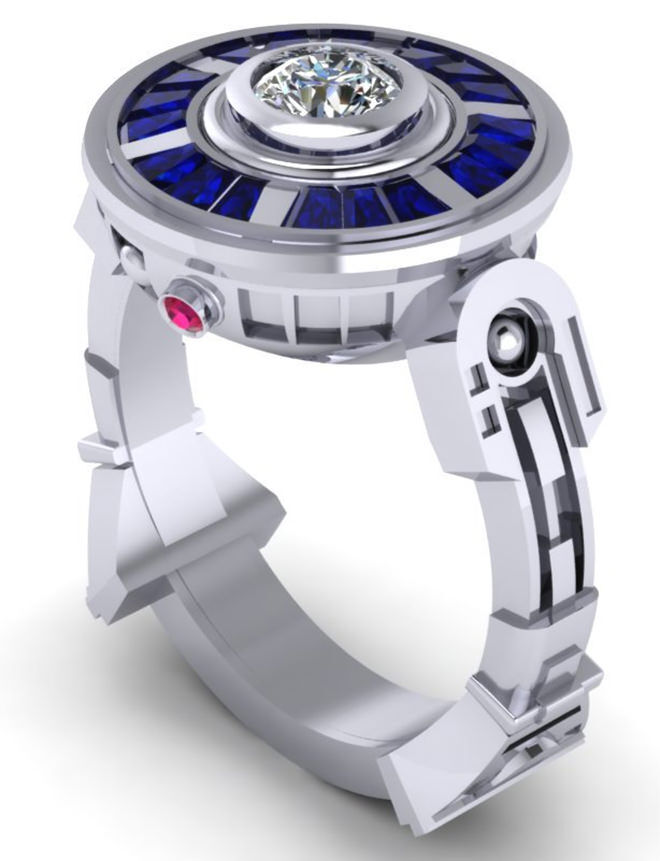 White Gold, Ruby and Sapphire Engagement Ring ($1895): When you have found your one and only Princess Leia she commands only the best. This Death Star engagement ring will guarantee you get a 'Yes!'.
Kid more into Creepers than Storm Troopers? Then browse our Minecraft guide for awesome gift ideas for block heads.