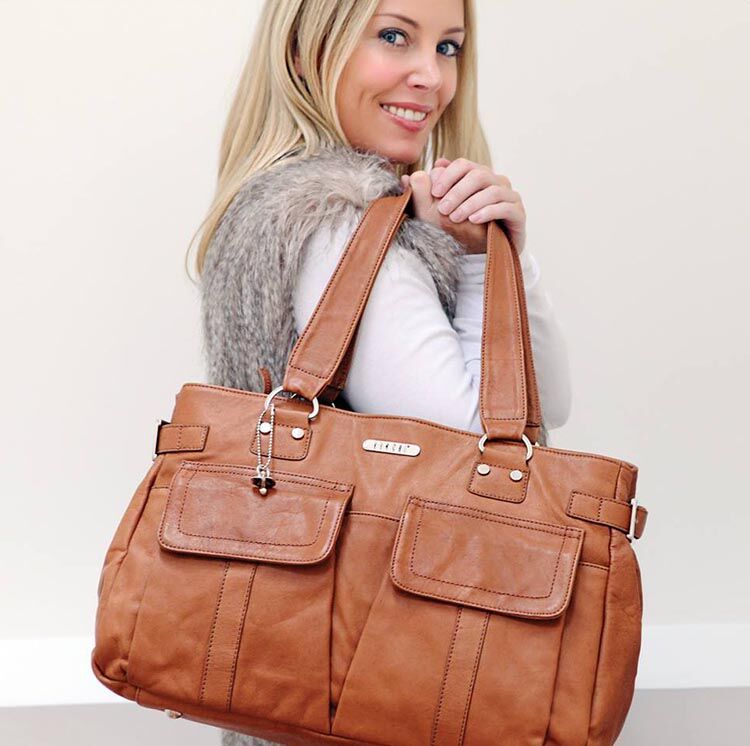 Shhh, mum's the word! With a leather satchel so chic, no-one will ever guess there are nappies inside. Keep your personal style with a nappy bag that looks anything but – and use it as a large handbag or work satchel once bub's grown.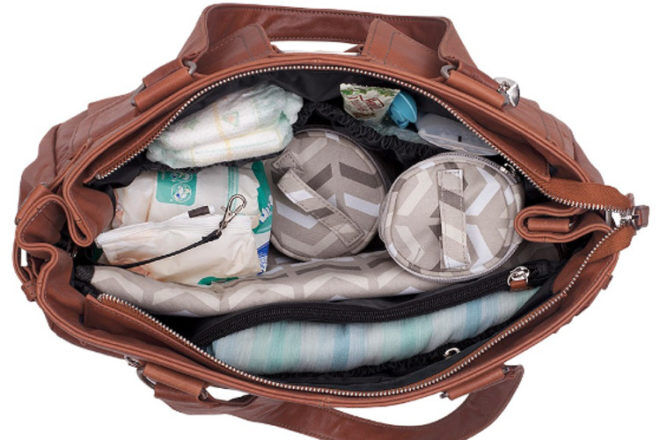 The Sydney Satchel from Vanchi has everything for baby's change time, from a mat to matching bottle bags. Just look at how much baby stuff it can stash!
Available at Vanchi ($389).