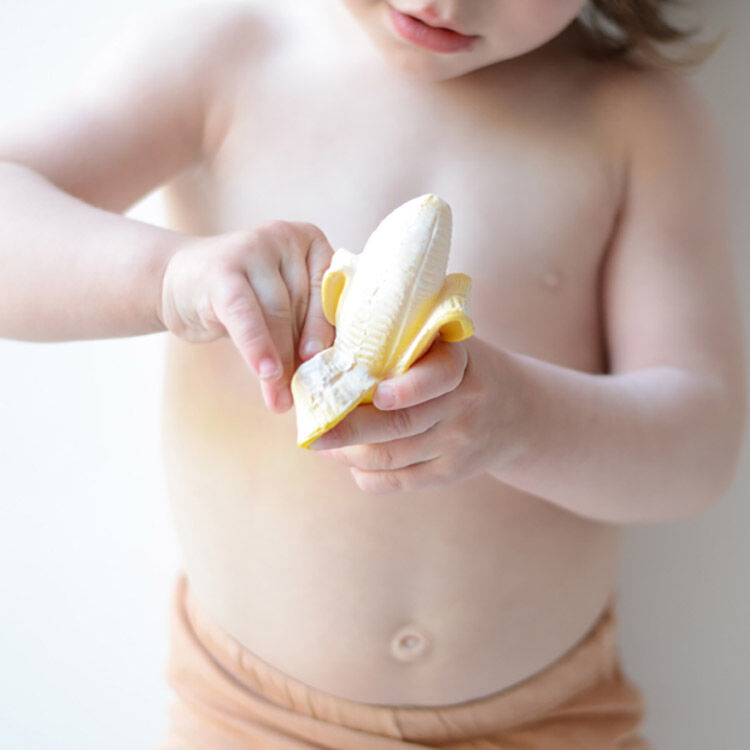 Little monkeys will go troppo for this tiny banana because it's chewable, easy to grasp and made from natural rubber – almost as ap-peel-ing as the real thing!
Handcrafted and handpainted with natural pigment from plants, the Oli & Carol Ana Banana is safe to chew and no holes mean this teething toy can go in the bath too.
Find Ana Banana at Wild and Whimsical Things ($29.95).