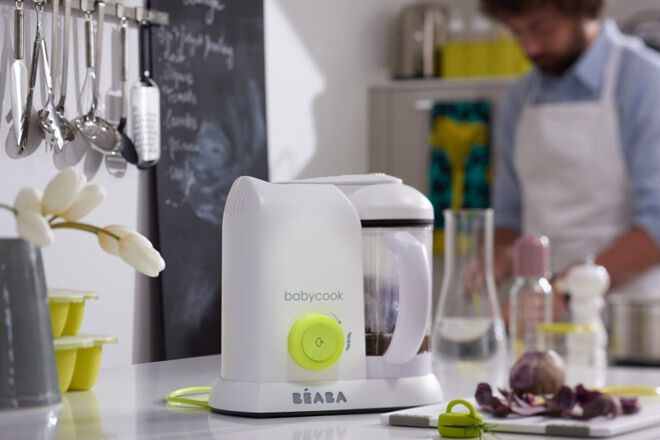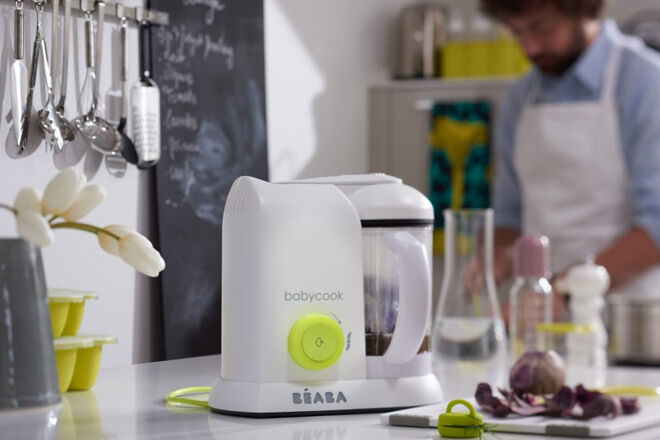 Busy mums with hungry infants, rejoice! Presenting the brilliant four-in-one baby cooker that lets you create healthy meals for your baby in only 15 minutes.
Yes, 15 minutes. The Béaba Babycook Solo is the ultimate multi-functional baby food maker that cooks healthy and nutritious meals in minutes. This appliance steams, blends, defrosts AND reheats all in one. From first purees to chunkier meals, Béaba Babycook can do it all.
Put away the pots, the pans, the rice cookers, the bowls, the strainer and even the spatula. Béaba has it sorted. And it's even designed to be used one-handed, for those days when wee ones just want to be held.
Béaba Babycook – every busy parent's new best friend
The Béaba Babycook Solo acts as your very own personal baby food chef – steaming, blending, cooking and reheating meals in as little as fifteen minutes. It has the super power to make four-and-a-half-cups of baby food, all the while preserving the vitamins, nutrients and flavours of the food.
Béaba Babycook helps with every stage in the weaning process, perfect for first tastes to toddler favourites. The variable blend dial allows you to choose the right texture for your little one's requirements. Sorry handheld potato masher, you're out.
Baby, toddler and family meals in minutes
Despite its name, the Béaba Babycook Solo can also make meals for the entire family. It can handle all foods, from meat and fish to veggies and fruit. An additional rice and grain insert for fresh pasta and rice dishes let you up the dinner ante.
With its sleek stainless steel interior, exquisite French design and one-handed functionality, Béaba Babycook is a welcome addition to any busy household with hungry mouths to feed.