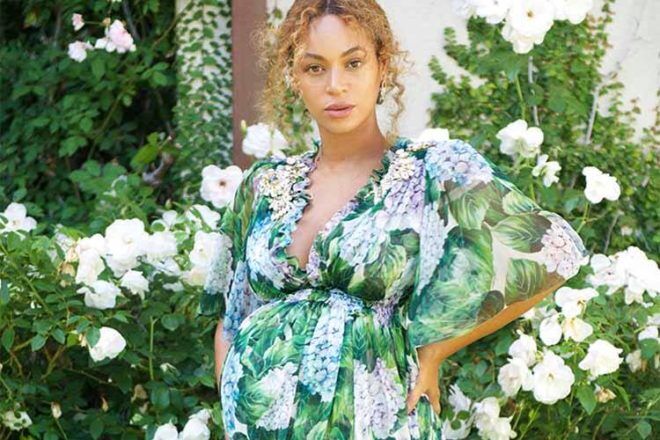 The Beyhive is buzzing with baby news! Sources confirm that Beyonce and Jay-Z welcomed their twins in Los Angeles earlier this week.
It seemed like only yesterday that Beyonce and Jay-Z shared their happy baby news with an Instagram post that nearly broke the Internet. But, nope, that wasn't yesterday (where did this year go???). That was back in February.
And now, the Carter twins are here (and most likely being primed for their social media debut as we speak).
Boy and girl?
https://www.instagram.com/p/BVduUY_A0xU/
While the exact details of the birth date, the gender and the names are yet to be revealed, sources have confirmed to People and E News! that Beyonce's babies have arrived safe and sound.
E! News shared a photo of woman carrying a pink and a blue balloon into the plush Cedars Sinai Hospital where Beyonce gave birth to her daughter, Blue Ivy in 2012. The unknown woman also apparently carried flowers and a card that read "B&J". Of course, it could be for Bob and Jane… you never know.
Blue and pink balloons for "B & J" were delivered to a Los Angeles hospital amid Beyoncé birth speculation. 👀 https://t.co/4Wc89kZKLS pic.twitter.com/0il0oehXB5

— E! News (@enews) June 17, 2017
What we do know is that the Carter twins are sure to be showered with love and adoration by their proud parents and big sister. And we are sure Queen Bey will be updating the world with photos of her new additions very soon.
Don't you just love celebrity baby news, especially when it's in pairs? Just last week Amal and George Clooney welcomed their twins (Ella and Alexander) and we are sure Zoe and Hamish Blake will soon be following suite. Make sure to subscribe to our newsletter and never miss any baby news from La La Land.