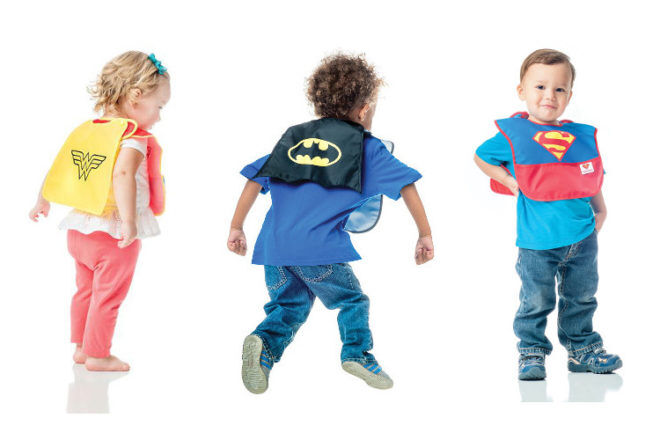 There's a chance kids will turn into super broccoli eaters wearing this bib. After all, superheroes need their strength, right? The superbib will save the day if veggies disappear from the plate faster than a speeding bullet …
The Superbib with Cape by Bumkins is conveniently made from easy-wipe fabric and the cape is perfect for imaginary play – right after dinner is finished, of course.
Available in three designs at The Sleep Store ($14.95).