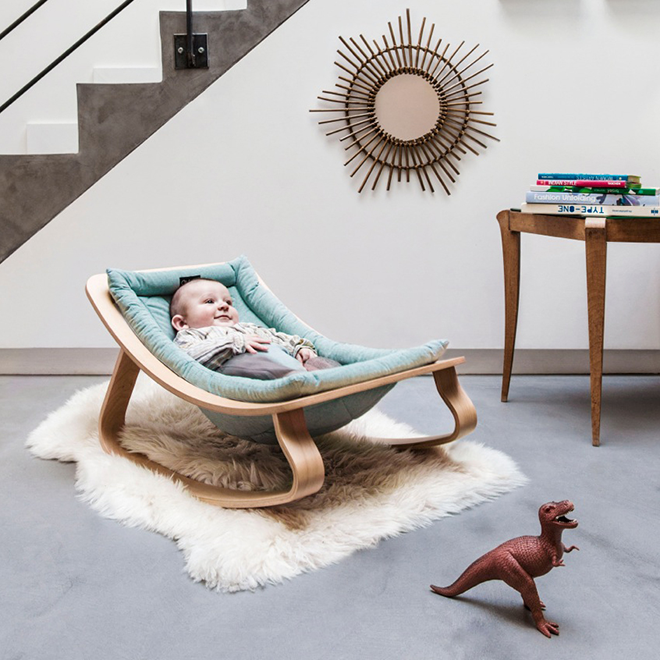 Here's something you didn't know about baby rockers – they can be a rather covetable thing of beauty. One so lovely that you'll want to keep it front and centre in the living room, even when baby's not nestled in its comfy cushions. Meet the Levo, French brand Charlie Crane's foray into the world of baby rockers. And isn't it marvellous?
Using all-natural products and bentwood techniques, the Charlie Crane Levo Rocker is not only practical and comfortable but also rather beautiful to look at. And that's not even the best bit. The Levo moves in response to baby's own movement, so a little upset will prompt the chair to gently rock and soothe fractured cries.
And when baby is happy, well the chair reacts in kind as well, entertaining laughing poppets with some bouncing that's as vigorous as baby wants it to be.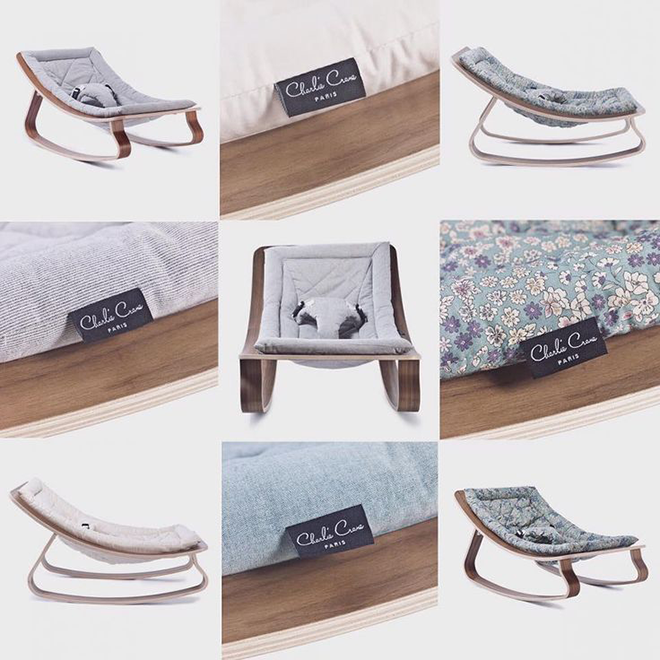 Founded in 2014, the Charlie Crane brand draws influence from the Scandinavian design of the 1950s and 1960s. And with a midcentury modern revival in full swing, you'll want one for your post-2017 lounge room.
Available online from Leo & Bella ($435).