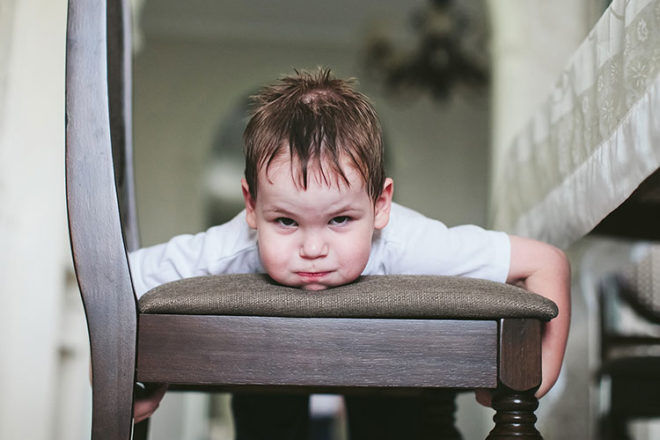 Got an Olivia, Jade, Ben or William? You may want to sit down for this. Turns out, these four seemingly innocent monikers are on the list of the worst behaved little ones last year.
What other names join these four troublemakers? And which boys and girls are at the top of their class with the highest marks for good behaviour? Behold, the top contenders for valedictorian (and the kids destined for detention).
The reward stickers reveal all
UK company, School Stickers, a website teachers use to track kids' behaviour, have uncovered the top ten names of the 'naughtiest' and 'nicest' girls and boys. The lists are based on extensive research (okay, not really), but the findings are still quite interesting.
School Stickers surveyed 58,000 school kids who used the website's online reward sticker books. The kids who are thriving in the sticker program top the 'nice' list; the kids who receive more frowny faces than gold stars are shunned to the 'naughty' list.
Good as gold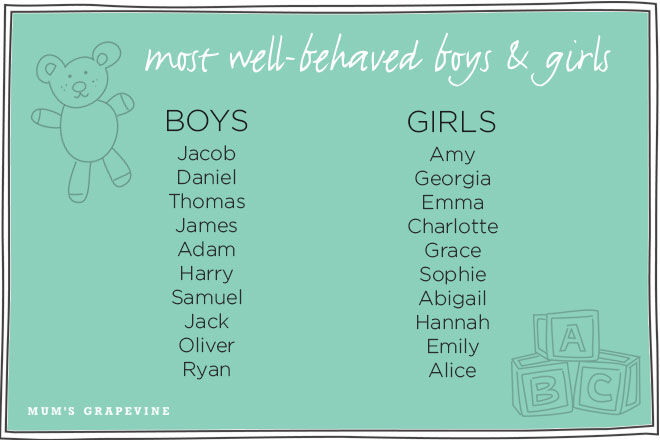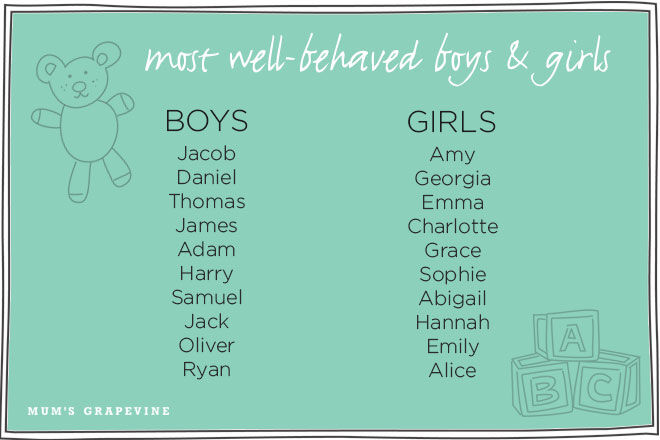 The three best behaved boys? Jacob, Daniel and Thomas. And the girls sitting next to them with their hands folded nicely? Amy, Georgia and Emma.
The other names made of sugar, spice and everything nice include popular monikers such as James, Samuel, Jack, Oliver, Ryan, Emily, and Hannah as well as royal and vintage names including Harry, Grace, Sophie, Alice, Abigail and Charlotte.
Gold stars for all.
Naughty by name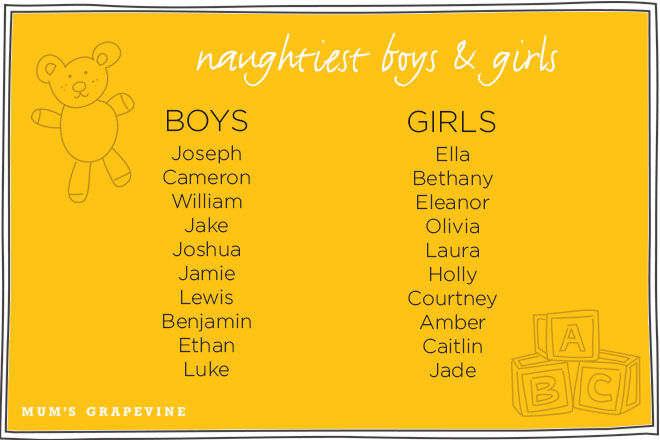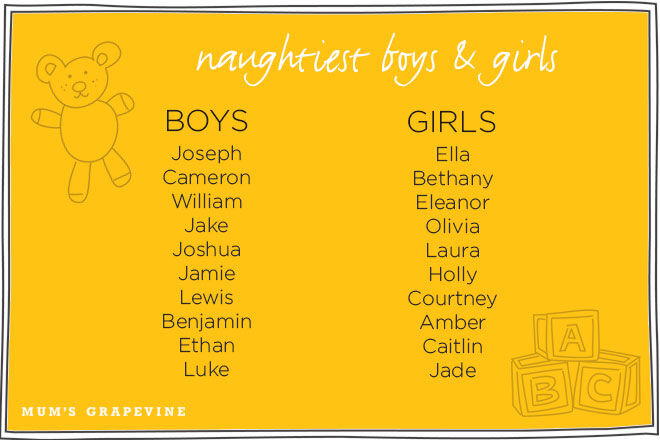 And, in the naughty corner we have Joseph, Cameron, William, Ella, Bethany and Eleanor taking out the top three seats for boys and girls.
Joining Joseph in the posse of J-named bad boys are Joshua, Jamie and Jake.  Other mischief makers include natural names such as Amber, Jade and Holly (all plants and gems) as well as popular names such as Olivia, Benjamin and Ethan.
Well, there you go. You can't argue with science. Well, yes in this instance, you can, but it's all just a bit of fun. And a little fun never hurt anyone.
Did you little one's name make either list?