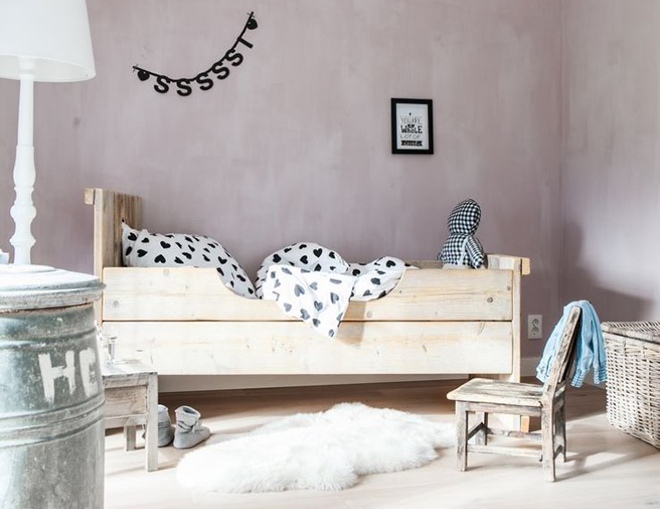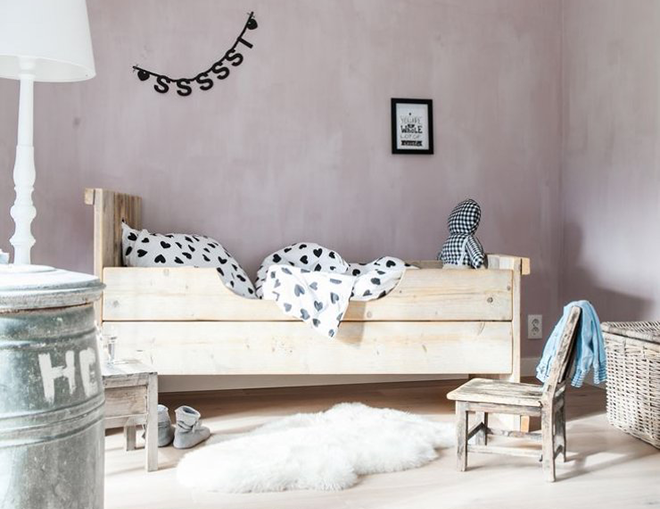 Pink is the colour of some of our very favourite things. Musk sticks. Fairy floss. Strawberry daiquiris. And in years gone by, it was often the first colour that sprung to mind when decorating a bedroom for a little girl. Then something shifted in the colour world and pink plonked, pushed aside for more gender neutral shades.
But as these rooms show, when used in the right colour tones, pink can create a beautiful space that's both calming and playful. So we say it's time to rethink pink and bring it back to children's bedrooms!
Layer in similar shades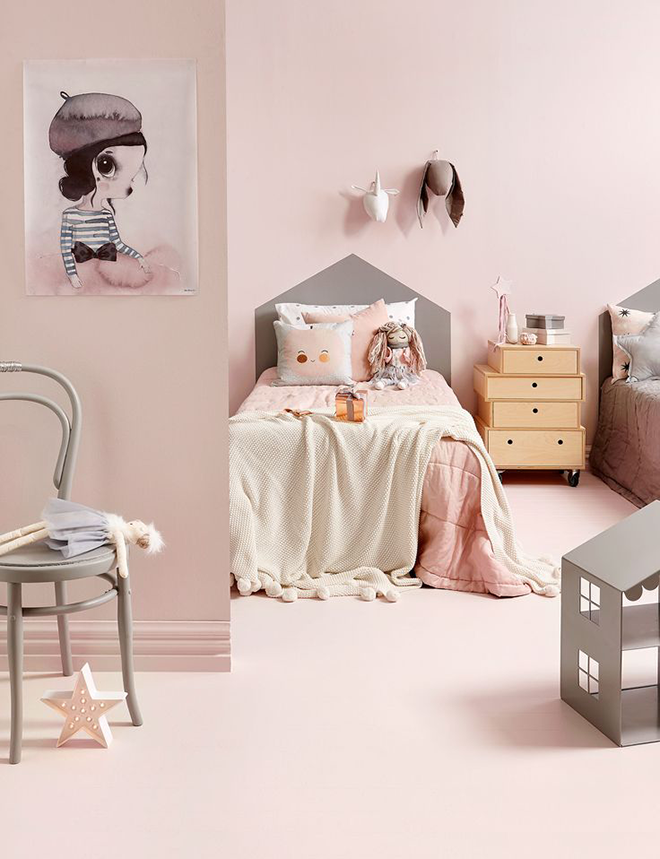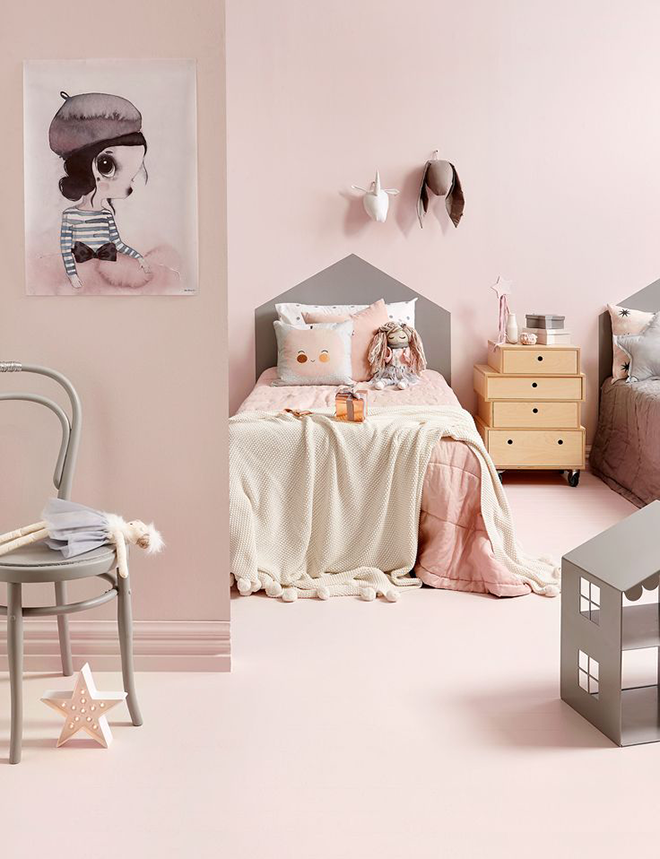 Homes to Love show us how layering similar tones of pink can create a soft romantic feel. Adding in some touches of grey via accessories and painted-on headboards waters down the saccharine and gives a look that's bang on trend.
Paint only halfway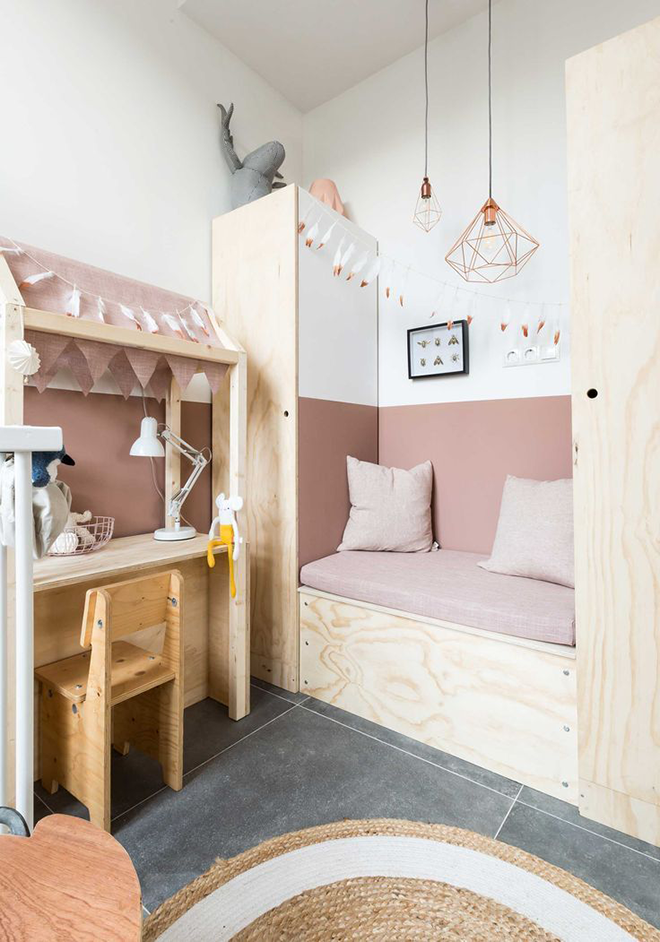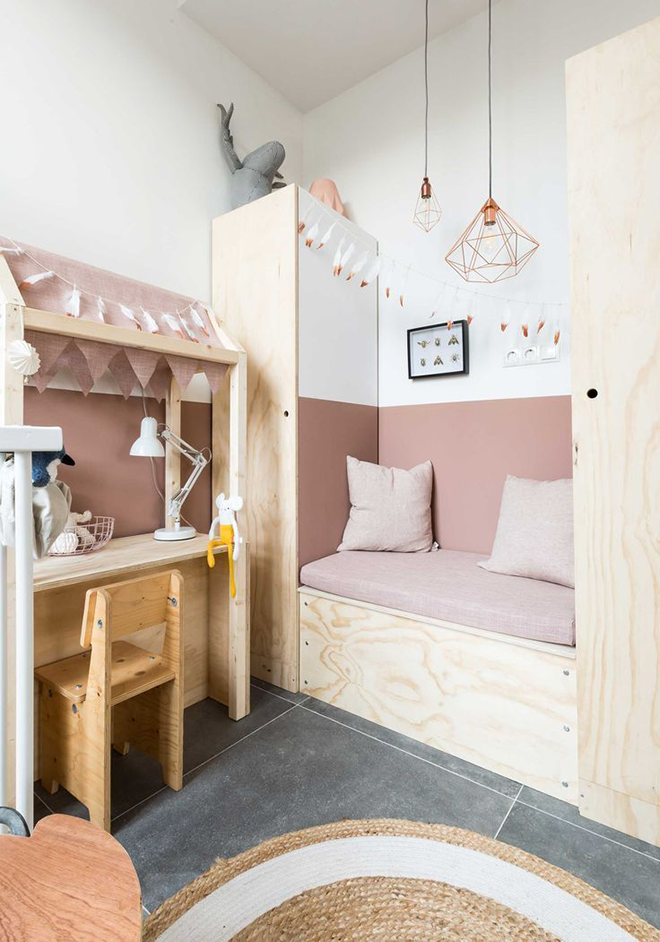 Only painting halfway up the wall is a way of introducing pink in a more subtle way that doesn't overwhelm the space. And when mixed with white, as Vtwonen has done, a pink dado line keeps the room fresh and fun.
Add accessories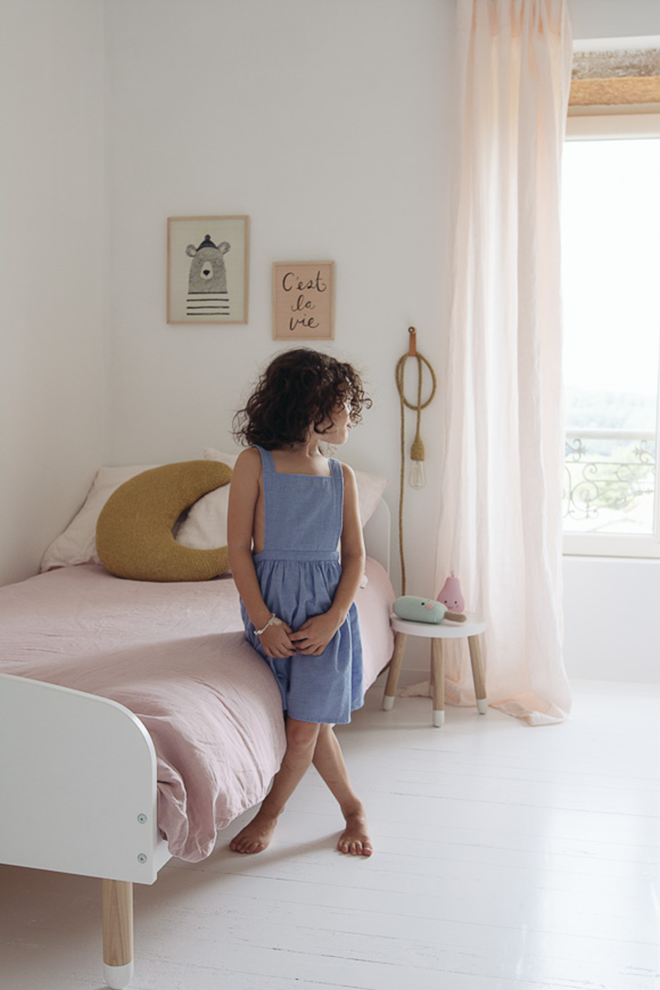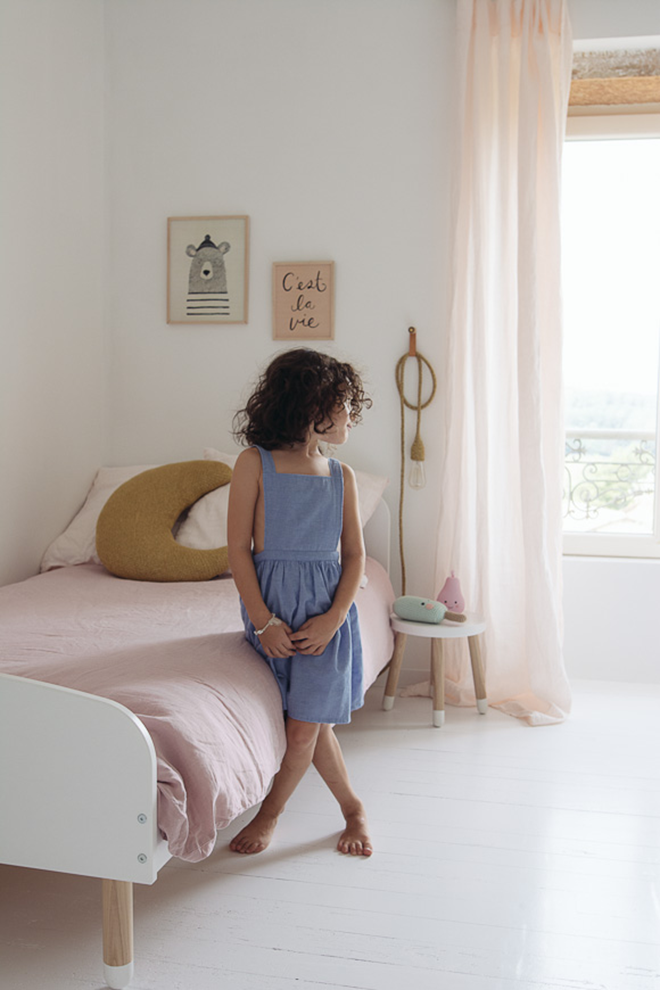 Keep the walls neutral and introduce pink with bedding and curtains instead, like this pretty room from Mon Bébé Chéri. Hanging canopies, rugs, cushions and wall stickers are other options you can use to splash some pink around.
Paint effects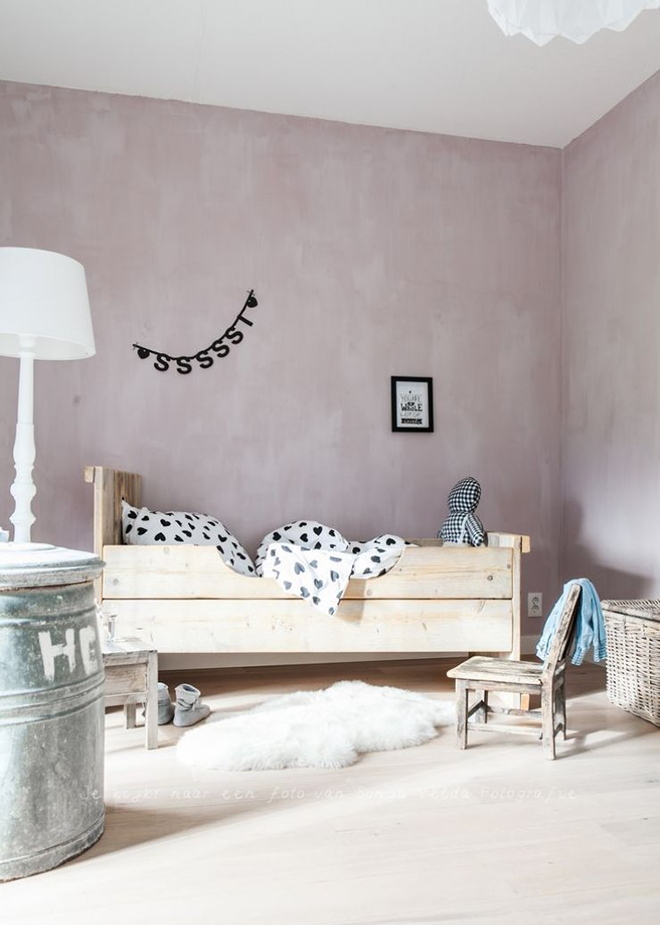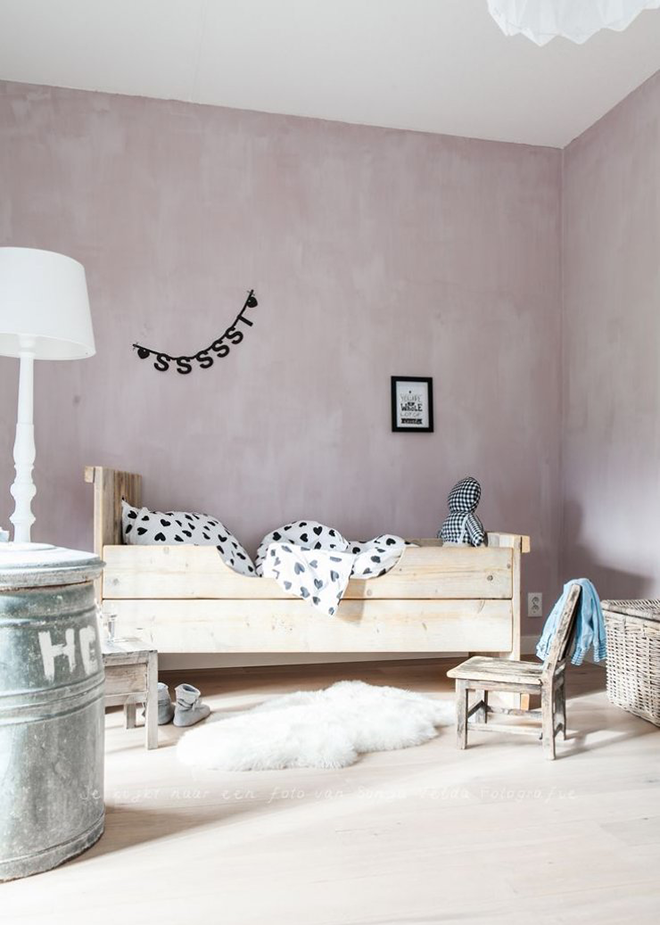 Try a paint effect for something different in pink children's bedrooms. This one from Sonja Velda is a 'washed out' effect and gives a much softer look to the room.
Soft pinks in a nursery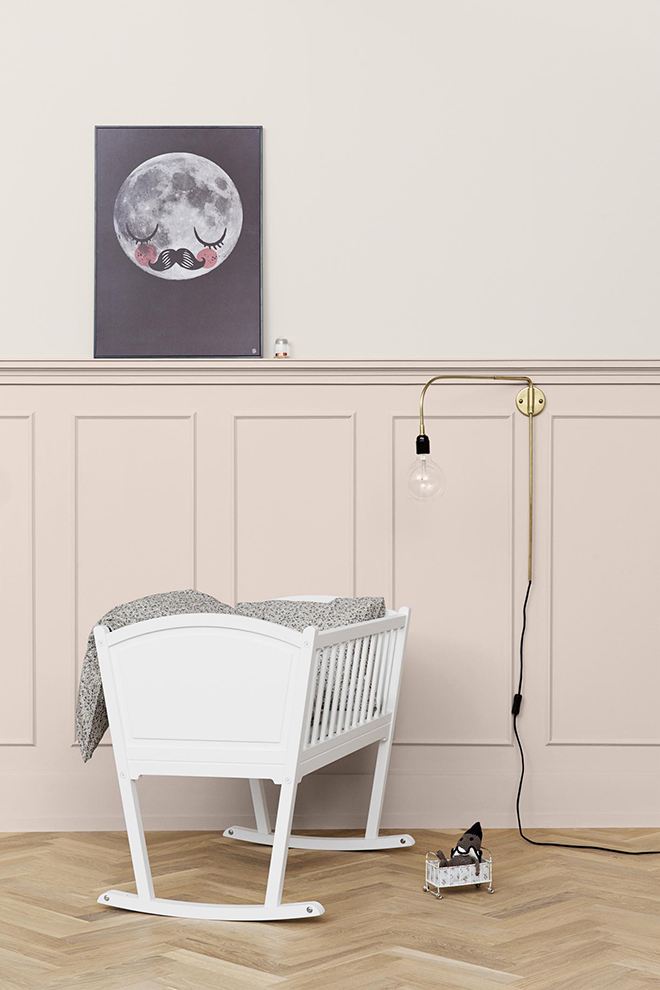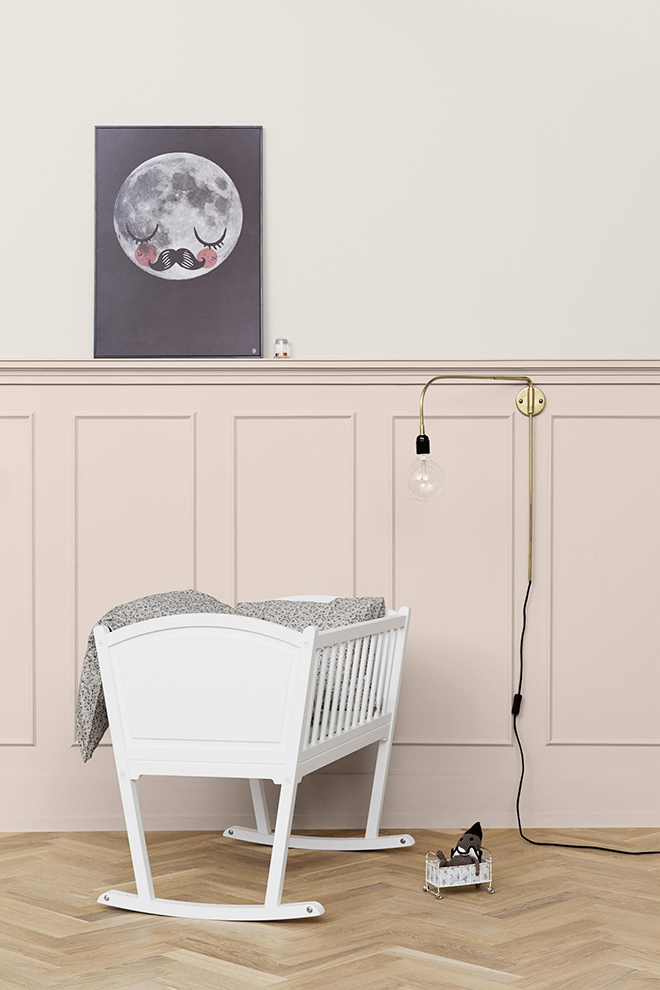 They don't call them baby pinks for nothing. Using softest pinks in a nursery can make for a very calming and peaceful space. We love the pink in this image from Oliver Furniture which gives the room a lovely vintage feel.
Complete your pretty-in-pink room with some beautiful artwork for the wall from Mrs Mighetto.