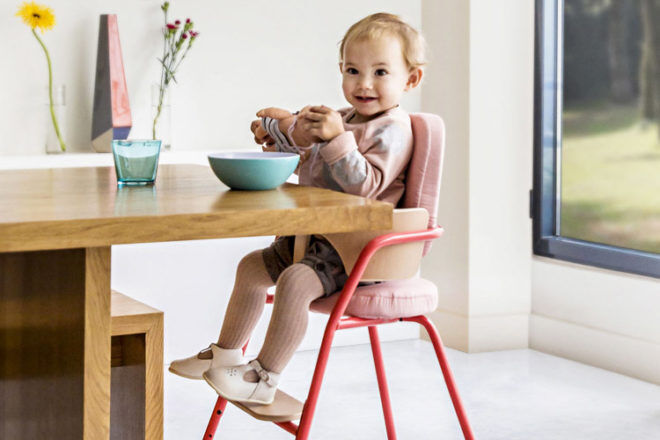 High chairs have come a long way since those bulky models with hard-to-clean upholstery. Now we have endless options with designers coming up with new features to make our lives as mums that little bit easier. And ones that will blend in very nicely with modern living spaces, thank you very much.
So what makes a great high chair? One that's simple to clean, easy to store, ticks all the safety boxes and is pleasing on the eye. There are plenty of high-end high chairs with designer cred to choose from, scroll down to discover some of our favourites.
BzBx Tower High Chair
A simple design that's oh so stylish, the BzBx Tower High Chair ($599) is big on Scandinavian style. As well as converting into a regular chair as your child grows, you can store it in a number of ingenious ways and easily customise it with a selection of beautiful cushions and trays. For ages 6 months to 7 years.
Charlie Crane TIBU high chair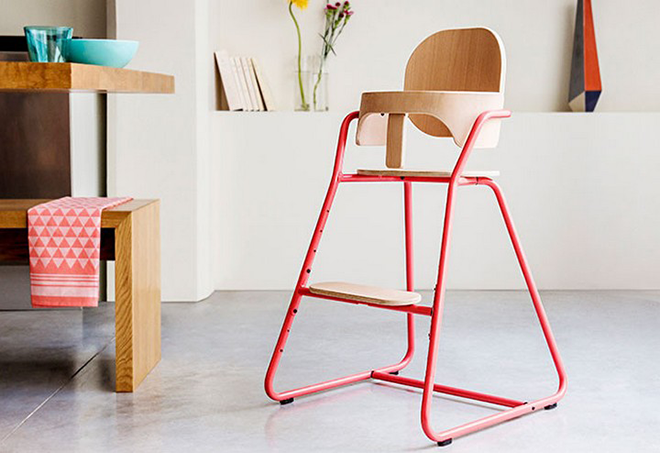 The Charlie Crane TIBU high chair ($459) has 10 different seating options, (yep, you read it right 10!), allowing it to be used from six months of age right through to middle primary school. Solid, safe and well designed, choose from aruba blue, red or a classic white, then customise away with wooden trays, belts and colourful seat cushions.
iCandy Michair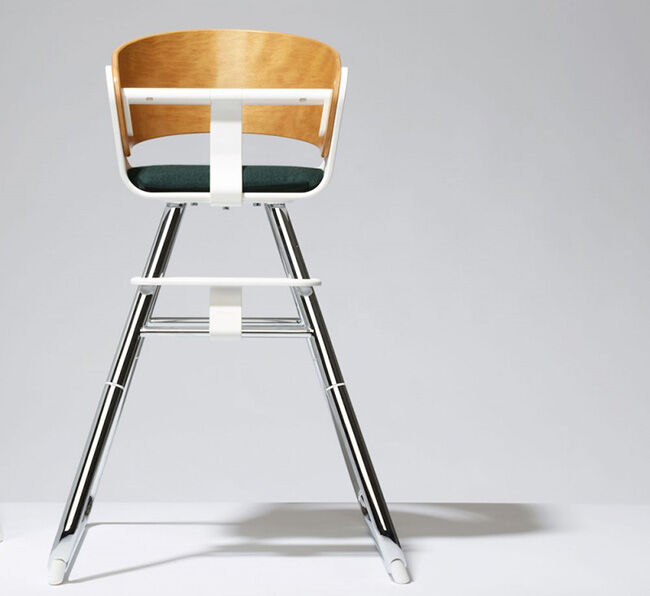 The clever iCandy Michair ($549.99) is not only practical and pretty cool to look at, but also suitable to use right from birth. Simply add the Michair pod which lifts baby up to parent height when feeding. Like some of the other high chairs, it converts easily to a stylish child's chair as well as a sweet little rocking chair – brilliant idea!
Ovo High Chair by Micuna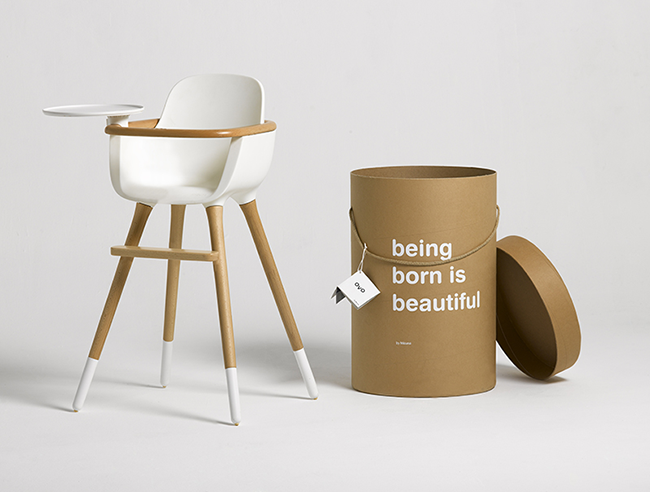 If it's more of a sleek modern look you're after you may want consider the Ovo High Chair by Micuna ($565). Winner of several international awards, the Ovo easily transforms into a stylish kid's chair once mealtimes are over. Available in black and white, separate seat covers come in a range of colours including red, pink, blue and beige.
Stokke Tripp Trapp High Chair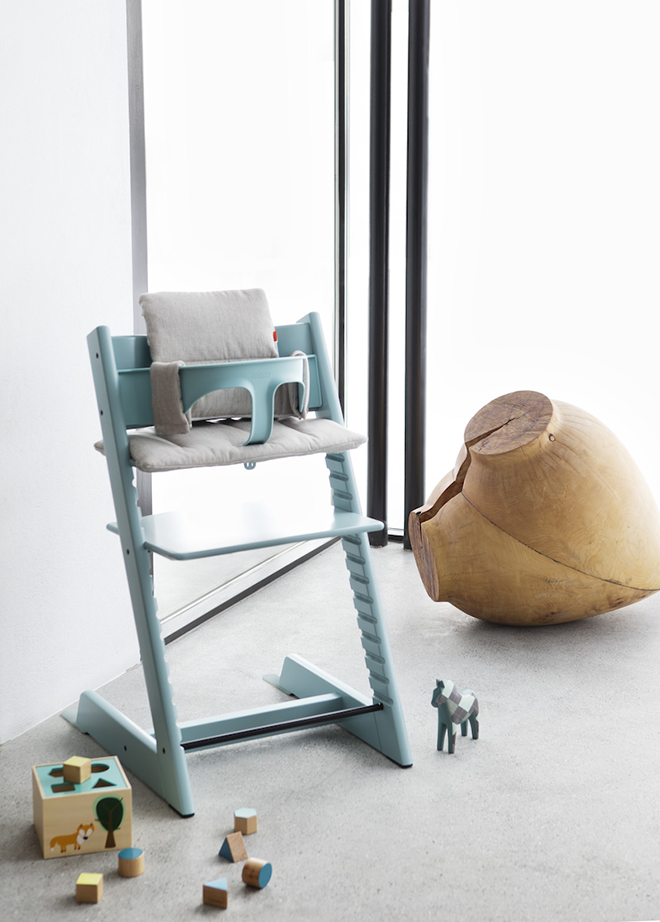 The Stokke Tripp Trapp High Chair ($329) is a high chair classic. One of the first stylish designs in high chairs, it's still amongst the best. Height adjustable and Scandinavian in style, it comes in a choice of nine colours – something to suit every decor scheme.
Leander High Chair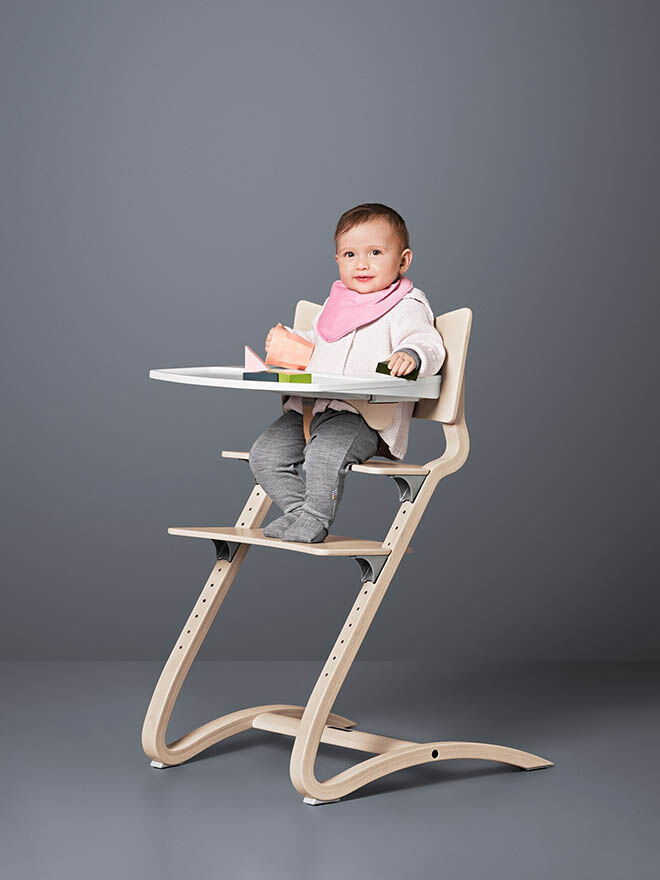 And finally, the ever popular Leander High Chair ($299.95), a lightweight high chair that grows with your child from baby right through to adult without ever looking out of place in your home. The design lets you lower the level of the seat and foot rest to accommodate longer limbs – say goodbye to growing out of furniture and dangling legs!
Shopping for a high chair? Don't miss our article on the safest high chairs for babies and toddlers, according to consumer group CHOICE.