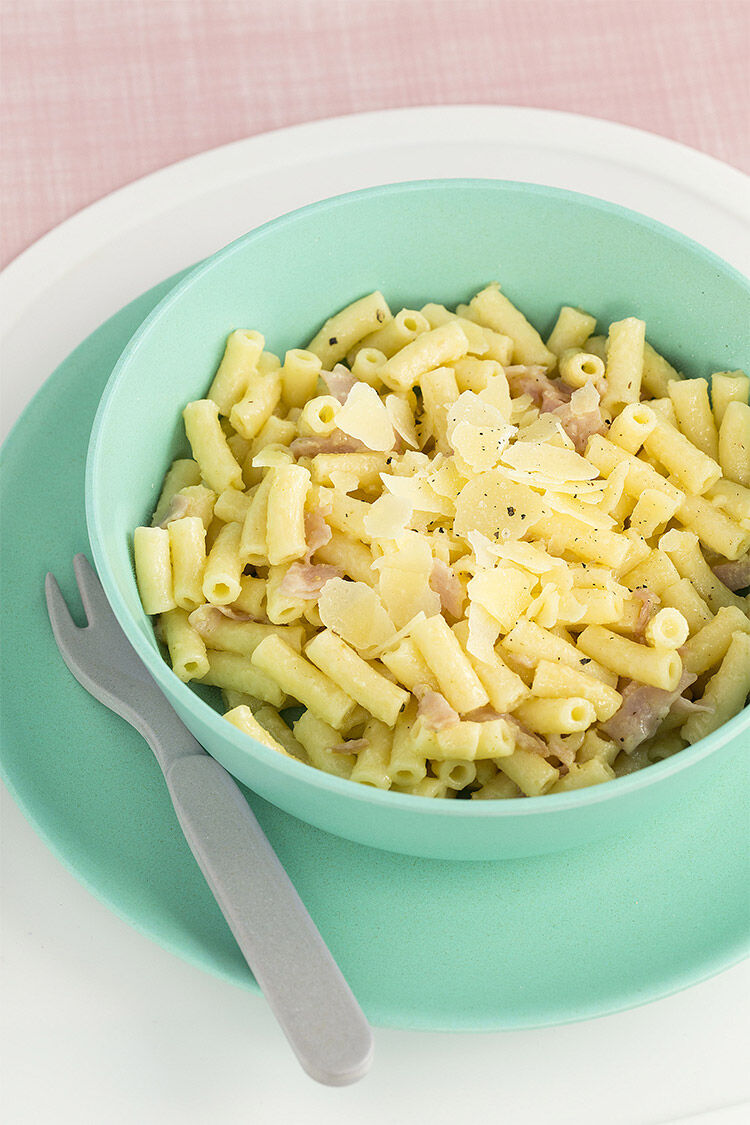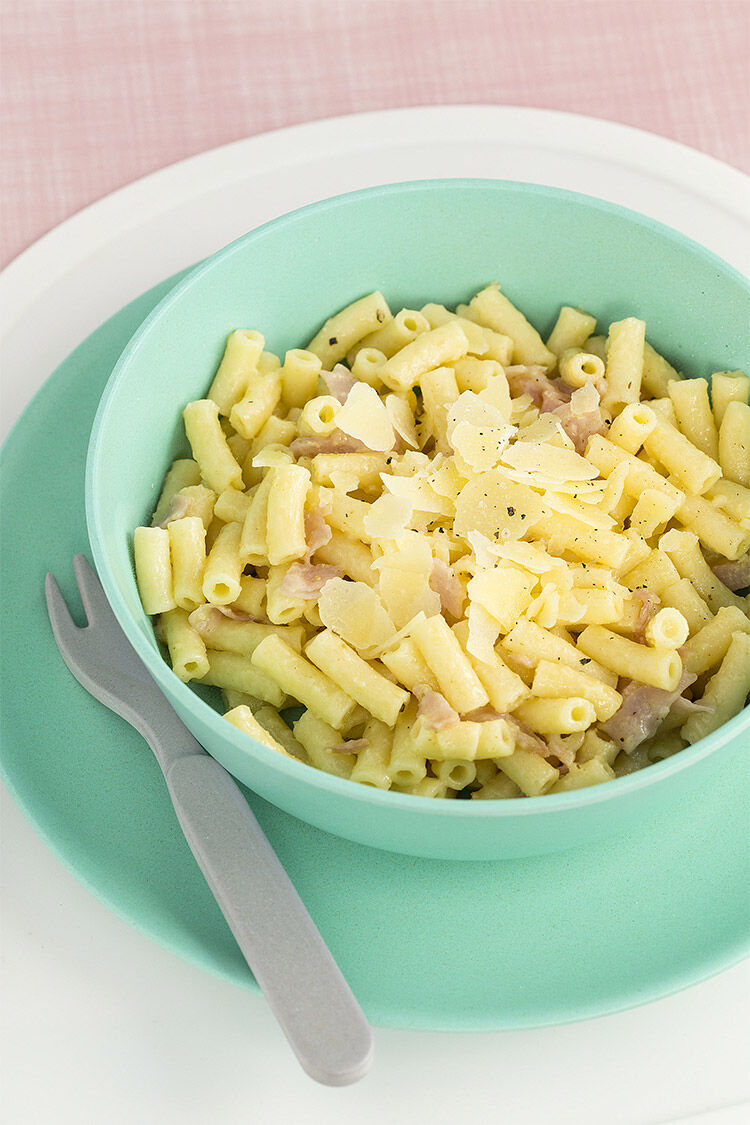 Healthy mac 'n cheese? Yes please! We've uncovered the secret to sneaking cauliflower into a childhood staple – disguise it in a super faux creamy sauce using cauliflower instead of cream and add it to a kid-friendly fusion of ham and macaroni. This is a great dairy free option if you leave off the cheese.
Mum-of-two Shanai, from Kids Eats by Shanai, has shared her delightfully delicious and surprisingly simple recipe for ham and cauliflower Alfredo macaroni. Say cheese (and thank you!).
The easy Alfredo pasta recipe is one the whole family will enjoy. Here's how to make it on the stove or with a Thermomix.
Ingredients
250g cauliflower
1 clove garlic
10g butter
200g water
2 cups ham, sliced finely
1 packet macaroni pasta
Grated cheese to serve (optional)
Method
1. Chop garlic finely and sauté in a little butter in a large fry pan over low heat until translucent. Remove and set aside.
2. Chop cauliflower and place in a saucepan, bring to boil. Cook for 7-10 minutes until tender.
3. Using a slotted spoon place cauliflower into a blender, with 1 cup of the liquid, the garlic and season with salt and pepper. Blend until the sauce is very smooth, add more liquid if needed.
4. Cook pasta as per packet instructions.
5. Combine cooked pasta with sauce and ham. Divide into bowls and serve topped with optional grated cheese.
---
Thermomix method
1. Place garlic into mixing bowl and chop 3 sec / speed 7.
2. Scrape down sides, add butter and saute 2 min /varoma / speed 1.
3. Add cauliflower and chop 15 sec / speed 7.
4. Add water and cook 20 min / 100°C /speed 1.
5. Add salt and pepper, insert butterfly and mash 3 sec / speed 3.
6. Cook pasta as per packet instructions.
7. Combine cooked pasta with sauce and ham. Divide into bowls and serve topped with grated cheese.
Done. Easy. Breezy. And extra-cauliflower cheesy!
---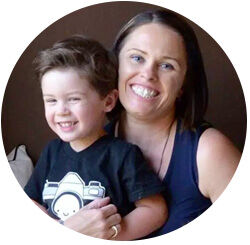 Kids Eat by Shanai
Mum of two beautiful kids, Shanai is a whizz at whipping up fun, fabulously tasty and quick-as-a-flash meals for babies, toddlers and young kids, with a flair for pleasing fussy eaters.
Visit Kids Eat by Shanai for more healthy recipes.