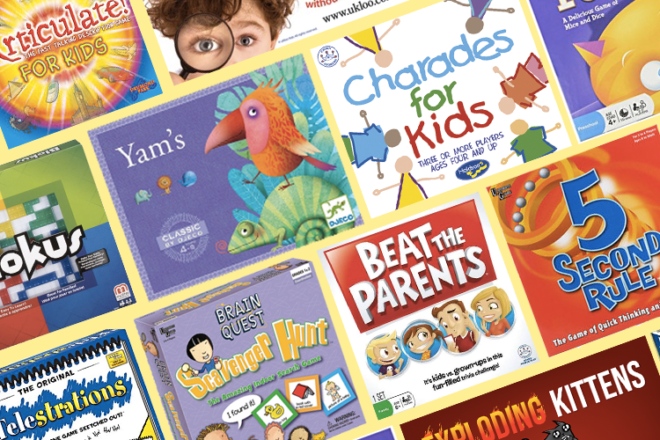 The family that plays together, stays together, right? We don't know about that, but we do know these board games will have you sharing so many laughs that you'll never want the kids to grow up and move out!
We've quizzed our Grapevine community and plundered the shelves of our favourite toy shops to find the very best family games for staging a fan-tabulous (that's fantastic meets fabulous) family games night with the kids.
So put down the iPads, gather the troops and prepare for an evening of screen-free fun with these sure-fire family favourites.
The new-age Yahtzee
Popular toy brand Djeco has transformed Yahtzee for a whole new generation of gamers. Welcome to YAMM's ($27.95) – the kooky kid-friendly version specially designed for children aged 4 to 8. It's just like Yahztee, except the objective is to roll the best combination of animals.
Charades for Kids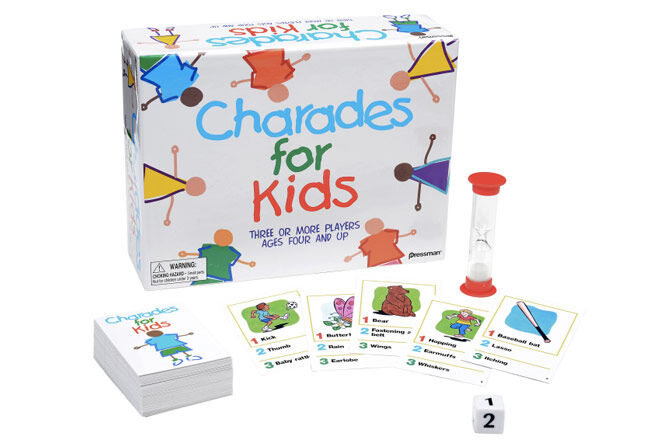 There's a very good reason charades has been around for hundreds of years. It's hilarious fun. This modern version of Charades for Kids ($24.99) has cards for all reading levels, making it a great one for the whole family because younger children can play too.
Slappin' good fun
Draw what you see, then guess what you saw. If your little ones like a challenge and love to draw, then Telestrations ($44.99) is a great game for all to enjoy.
Tenzi ($19.95) is a fast-paced, award-winning dice game that even the littlest game lovers can play (with a bit of assistance). Armed with ten dice each, the aim of the game is to roll the dice until someone gets all their dice on the same number. Easy, energetic and addictive, Tenzi is sure to be a family favourite.
Take your love of dominoes to the next level with Triominos ($20.00), a tile-playing game with a triangular twist. The big bold numbers on each tile makes this a great game for little ones learning number recognition as well as older kids who love a good challenge.
Indoor scavenger hunt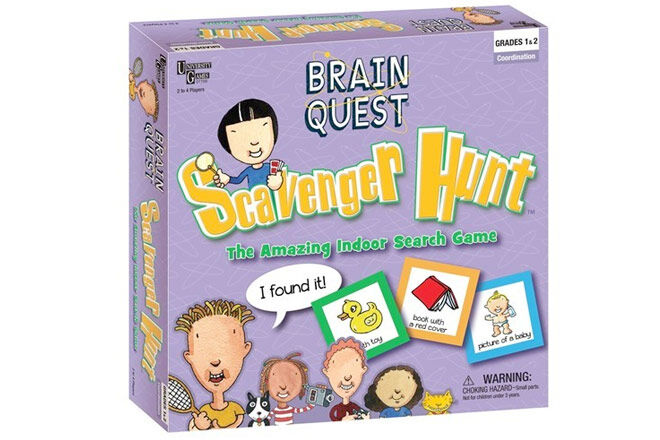 The perfect rainy day activity, Brainy Quest Scavenger Hunt ($15) provides hours of indoor fun (no craft materials needed!). Players have two minutes to search and find different items you'd find in a typical household. Ready, set, go!
Let's get articulate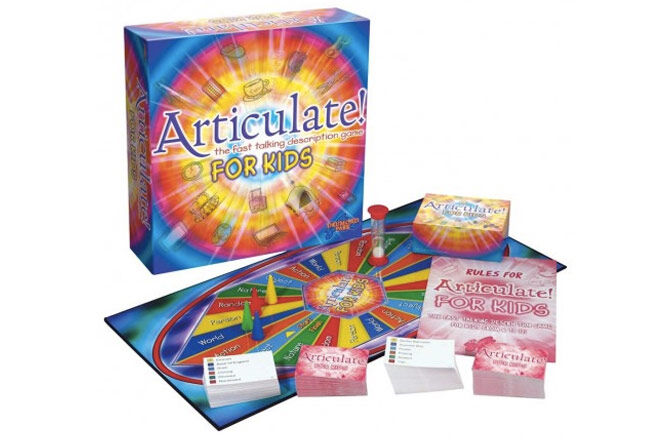 Chatterboxes unite! Articulate For Kids ($34.95) brings the good ol' fashion gaming fun of Articulate into the mouths of little ones as young as six. If you can talk up a storm, then you will love this game, where the idea is to describe as many card entries as possible to your team mates in 30 seconds.
Clued into reading

We love a board game which is secretly teaching our kids how to read! And uKloo ($34.95) fits the mould brilliantly! Disguised as a treasure hunt, your little one races against the clock to try and solve the riddles, working their mind and body at the same time. The game comes with three levels of clues for different age groups and is great fun for parents as well.
By the blocks 
Bring your games' night up a notch with Blokus ($39.99), an easy-to-learn block game that follows a similar structure to dominoes. Each piece you play must touch at least one other piece of the same colour, but only at the corners. It's simple and strategic all at once, and suitable for children as young as five.