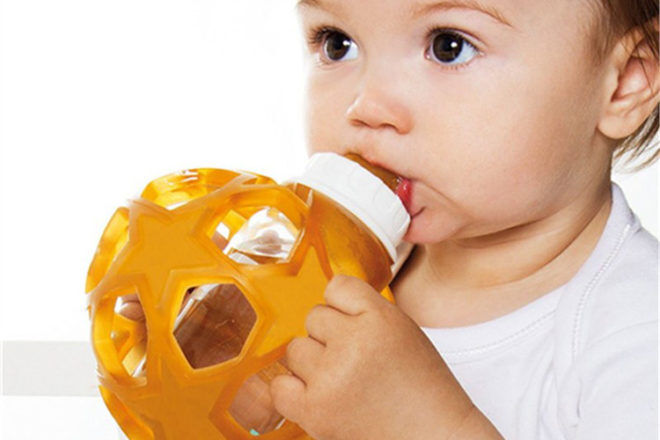 Is it a ball or is it a bottle? It's both – a baby bottle with an attached grip ball! File it in the 'why didn't I think of that' category and marvel at an idea that's simply the best.
The Hevea glass baby bottle with natural rubber star ball is a BPA-free glass bottle inside a natural rubber ball: the ball helps baby grab the bottle while protecting the bottle from accidental breakage if dropped. When drink time is over, slip the bottle out and the ball becomes a fun toy to get those motor skills working.
Available from Biome ($54.95).