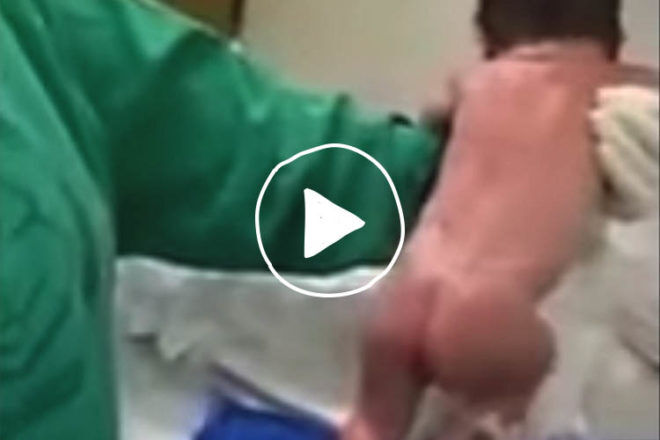 It's a skill most babies don't pick up until sometime around their first birthday, but a baby girl from Brazil is proving that walking comes naturally to newborns.
Her first steps were captured on film in a newborn baby walking video that's making headlines around the world. Watch in awe as a brand new baby walks (with assistance) at just a few minutes old.
The incredible video shows a nurse supporting the naked little newborn as the baby girl takes a few steps across a bench.
As the baby starts to 'walk', the nurse cries out in Portuguese, "Oh my gosh, the girl is walking. Good gracious!"
Although the identity of the baby isn't known, it's evident by the nearly 100 million views this week, that this newborn is astounding millions of people around the world, including the medical staff who witnessed the walking wonder.