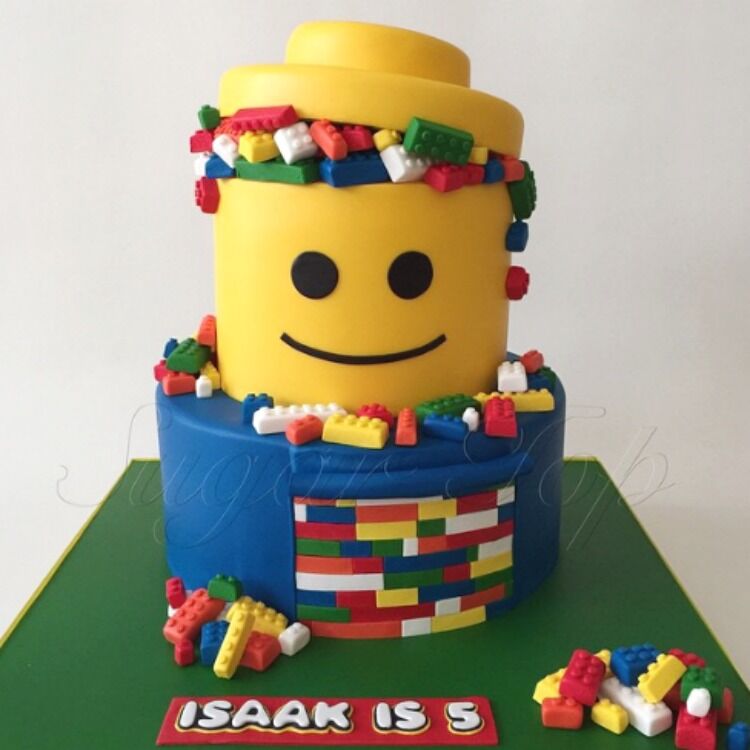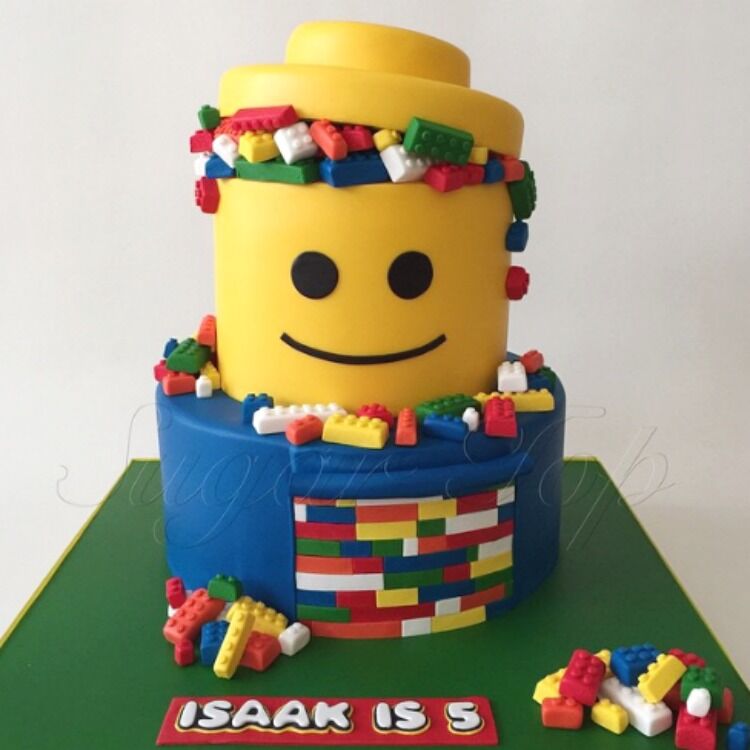 There comes a time in every LEGO-loving kids' life when they'll ask for LEGO party. And every LEGO birthday party needs a LEGO themed birthday cake.
Release your child's inner master builder (and inspire your inner cake goddess) with these colourful LEGO cake creations. Based on all things LEGO, from The LEGO Movie to LEGO Friends, from Ninjago to construction-themed, these amazing LEGO cake masterpieces really do prove that you can have your LEGO and eat it too.
Happy building! XX
Follow the yellow brick road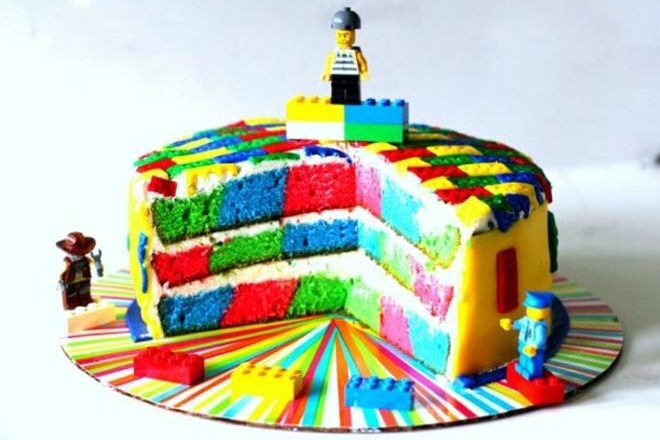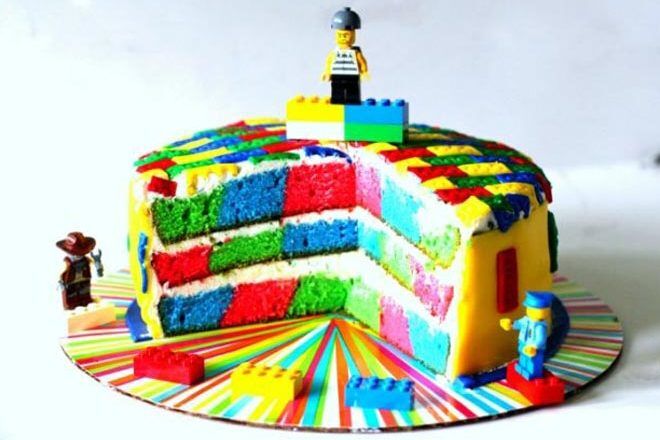 And reveal a cake full of colourful bricks to delight your eyes and your tastebuds! When rainbow meets Lego, it's clearly a match made in colourful cake heaven.
Lego Movie magic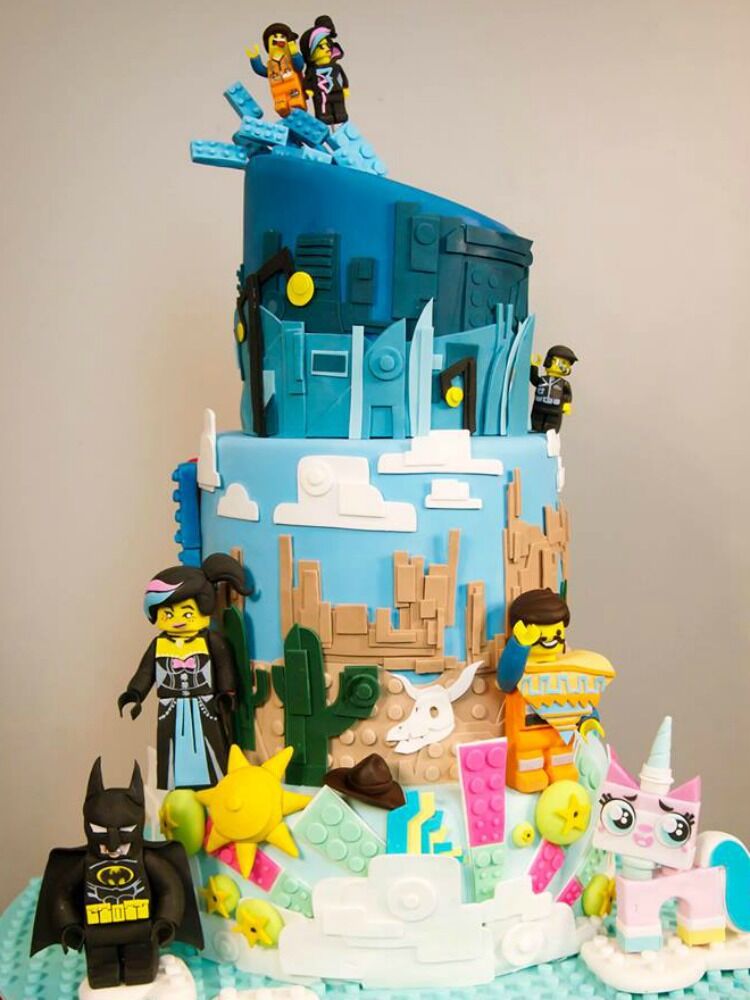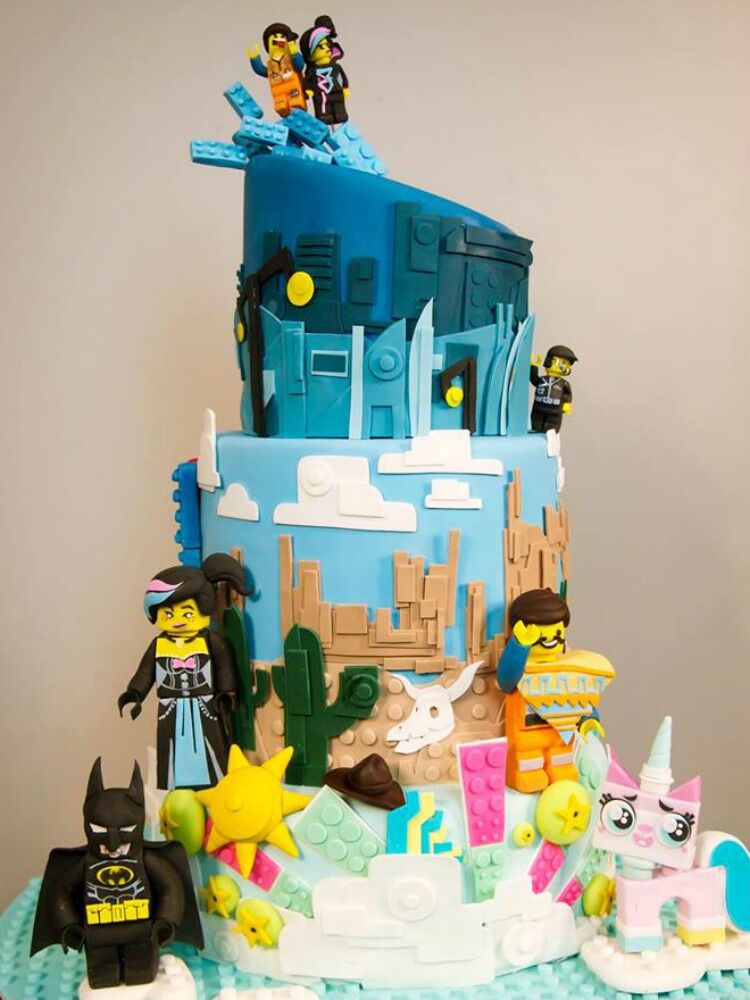 Make every birthday awesome with a cake inspired by The LEGO Movie. It's the perfect way to cram a whole LEGO-load of minifig characters onto a cake, plus when the kids get ratty from all the sugar and need to wind down, you can play the actual movie.
Superhero showdown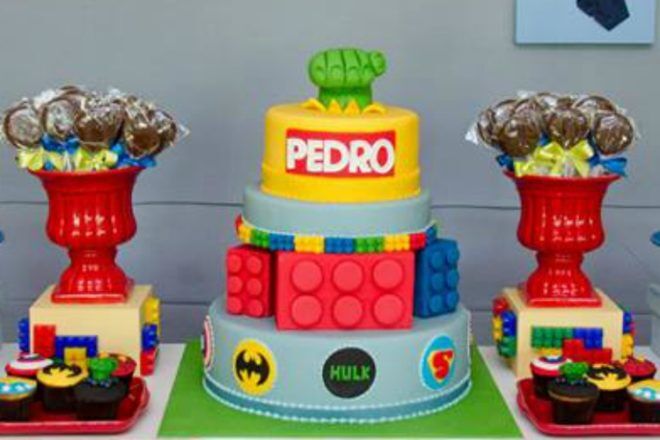 One of the most popular LEGO requests by little ones of all ages (just ask any cake baker!) is LEGO Superhero. And this incredible cake smashes it right out of the park!
Number one LEGO fan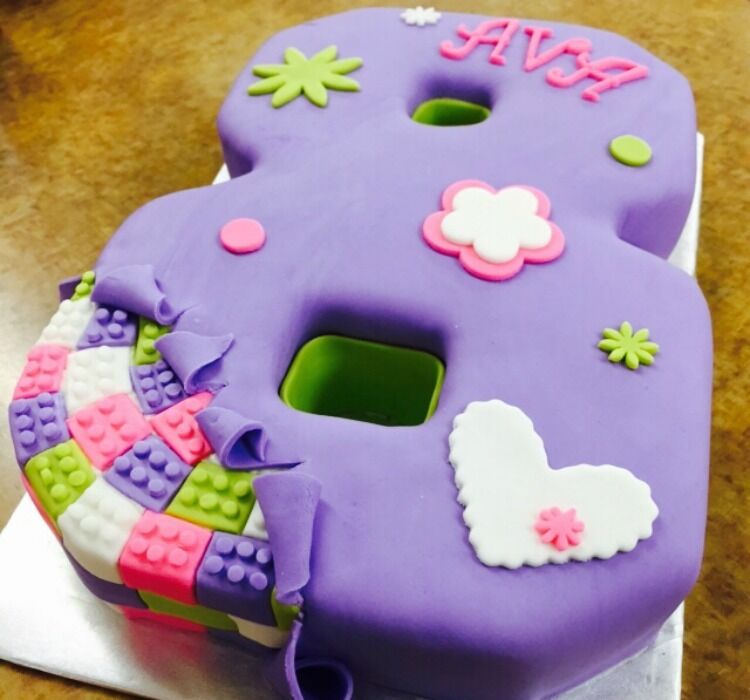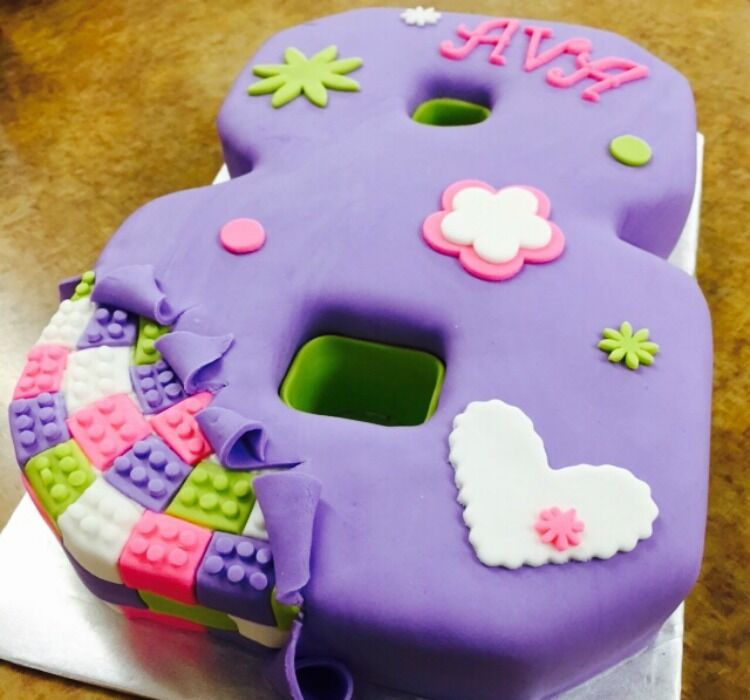 Number cakes are always a hit with kids and are actually deceptively simple to pull off (with the right cake tin).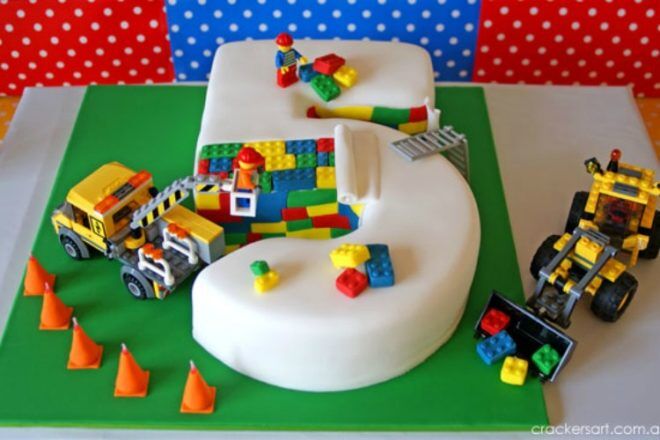 You can even try playing around with multi-coloured marzipan for an added layer of coolness.
Star Wars surprise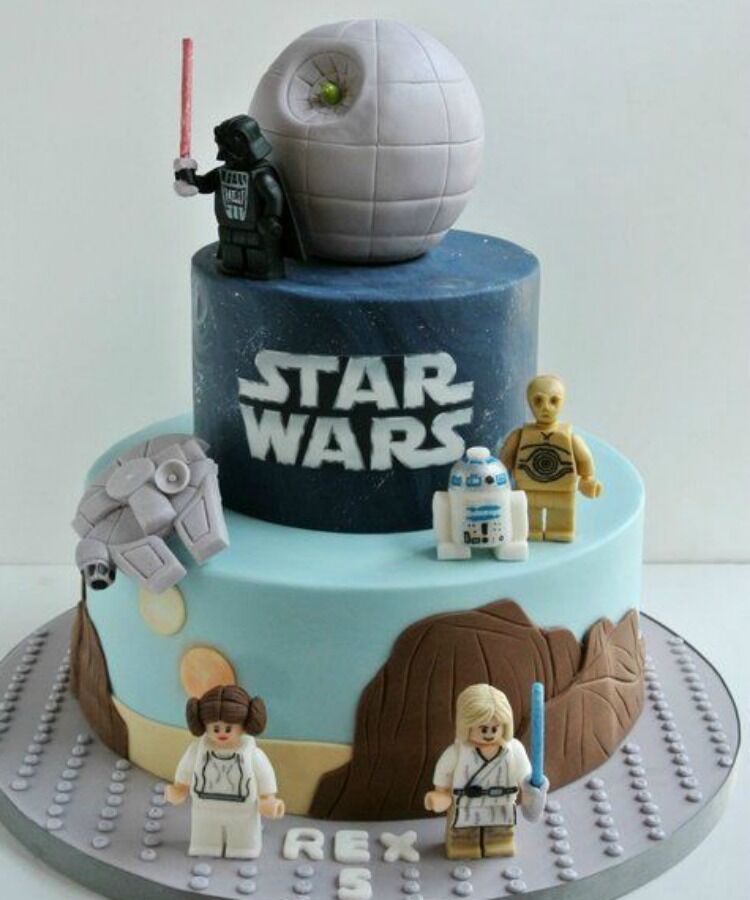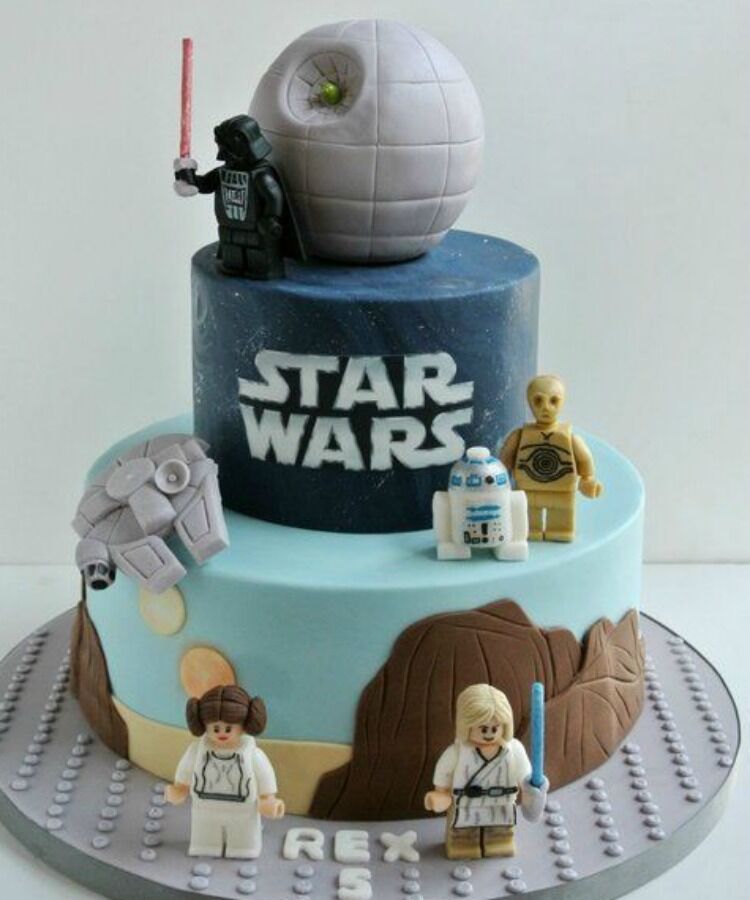 It may take more than the Force to pull off a cake this awesome. Complete with edible mini-figures and topped with the Death Star, this cake is any Jedi master's dream come true.
Millennial milestone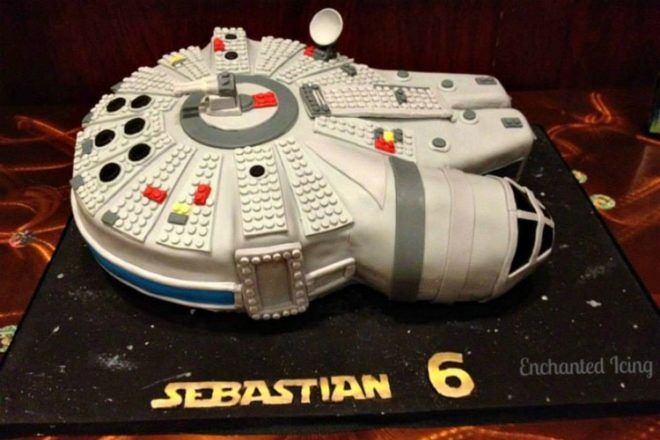 But wait … it gets better for little Star Wars fans.
Behold the ultimate in Star Wars LEGO-themed cakes – the Millennial Falcon cake. Mind. Blown.
The brick reveal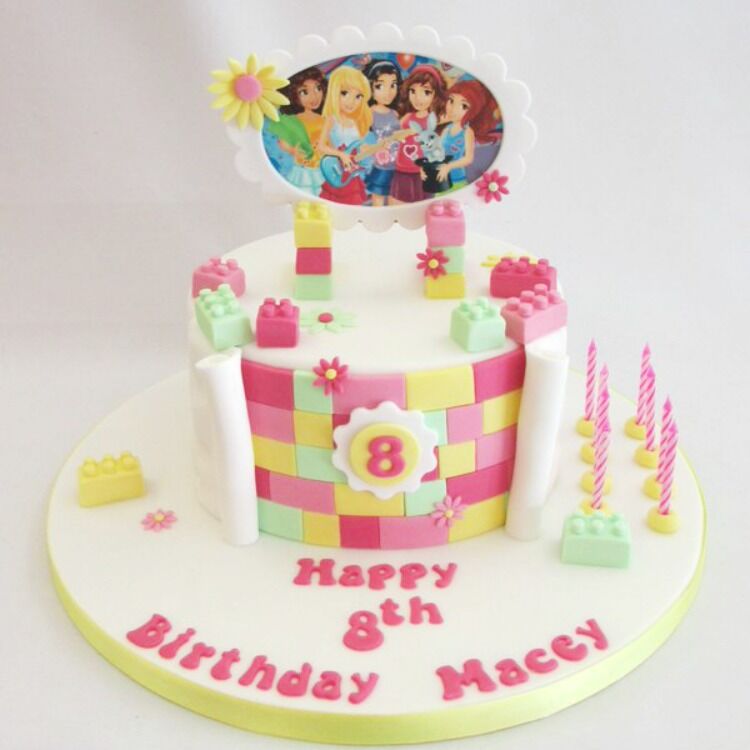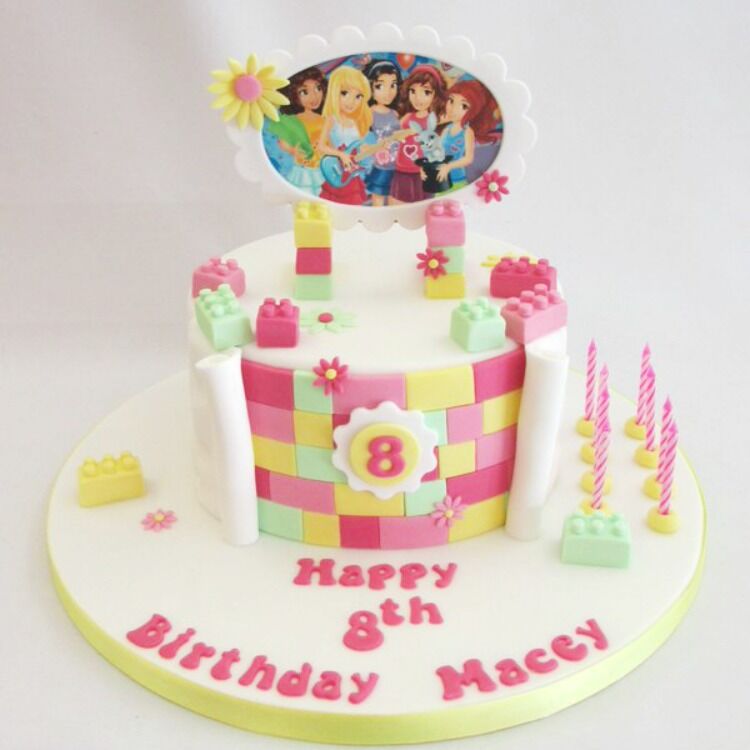 Another popular option for LEGO lovers is a cake that reveals the bricks behind a solid colour of usually white icing. Simply roll your fondant to create this cool look.
Construction creation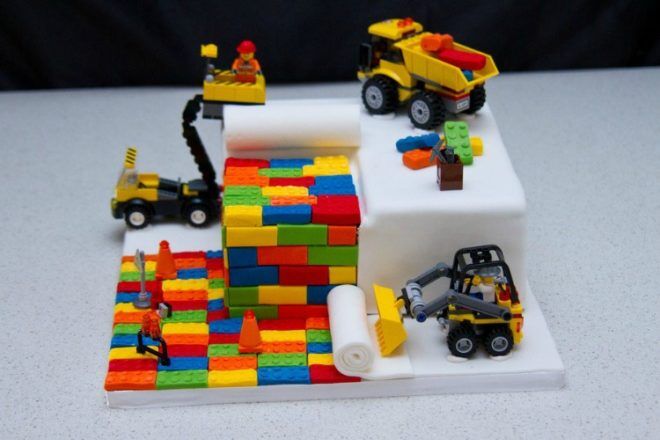 How about building a LEGO cake they will really dig? A construction-themed cake, complete with plenty of LEGO construction figurines busy at work, is sure to do the trick!
Build-a-block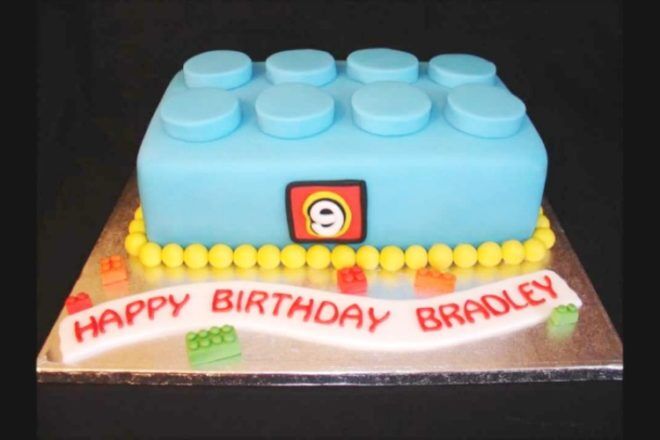 The LEGO block is a classic symbol for all things LEGO and perfect for a more generalised LEGO-inspired party. It's also fairly easy to do (have a look at this LEGO block cake tutorial to see how to make your own).
Mellow yellow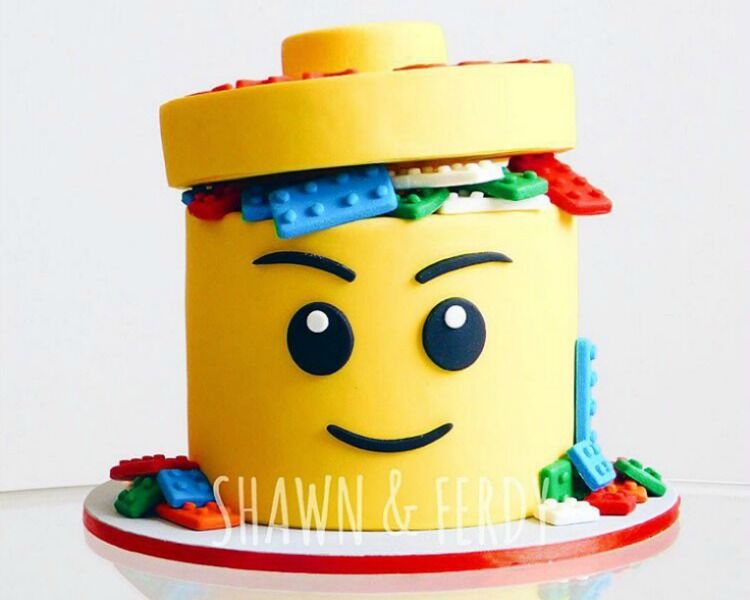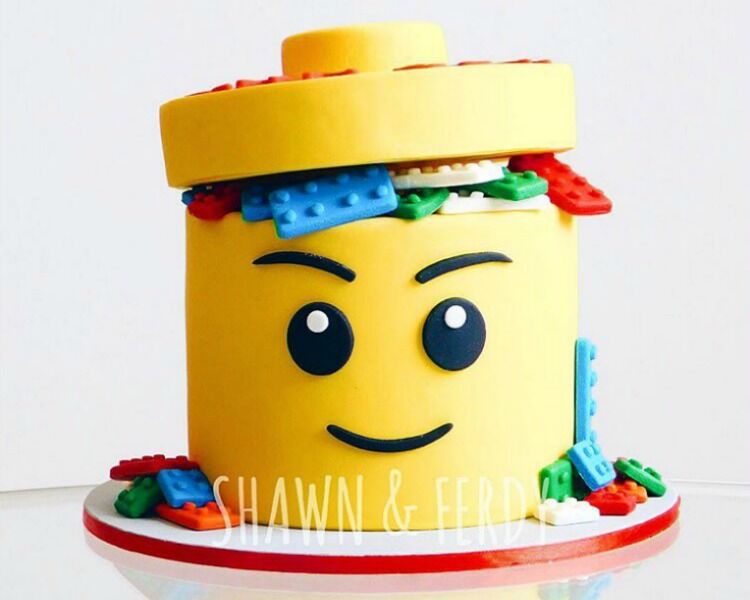 Classic, iconic and easy to replicate, the standard yellow brick head is the ideal centrepiece for any child's party.
Block party
Multiple multi-coloured mini blocks make for another great LEGO-inspired birthday cake. This slab of LEGO bricks (made with 331 bricks to be exact) is certainly a labour of love!
Topped with Lego love
Skip the countless mini bricks and opt for a cake that offers simplicity and elegance. A round cake topped with a LEGO-inspired number, LEGO bunting or character is the perfect option for time-poor parents.
Go for Ninjago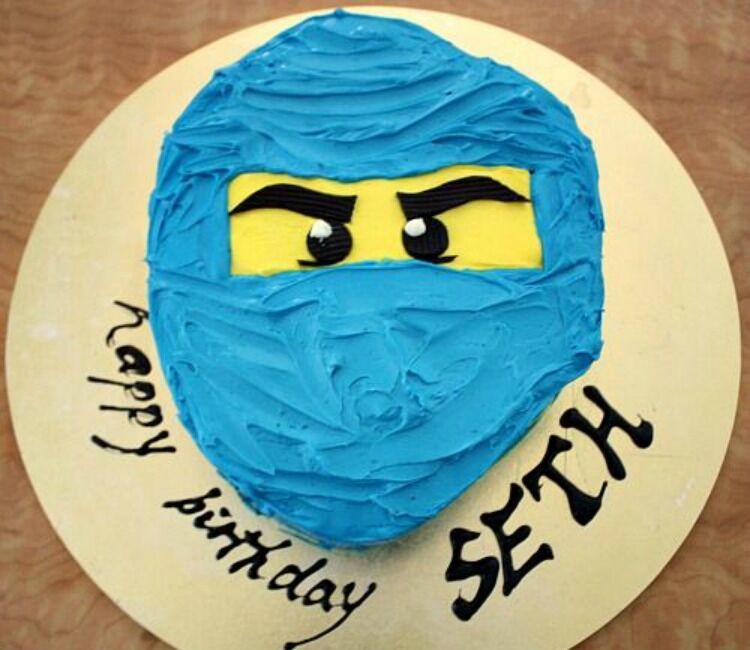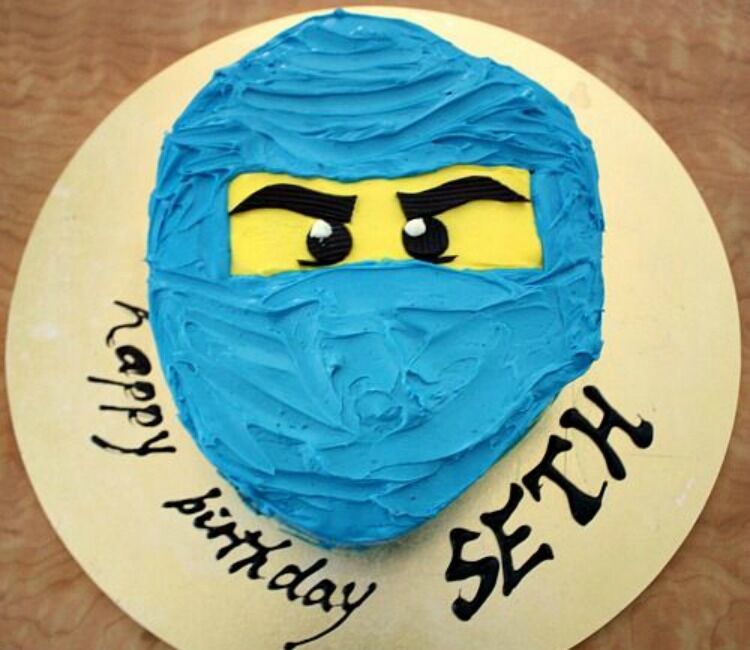 Ninjas unite! Ninjago is one of the biggest LEGO crazes these days and a Ninjago-themed cake allows your birthday boy or girl to release his or her inner warrior.
Lego and Friends fun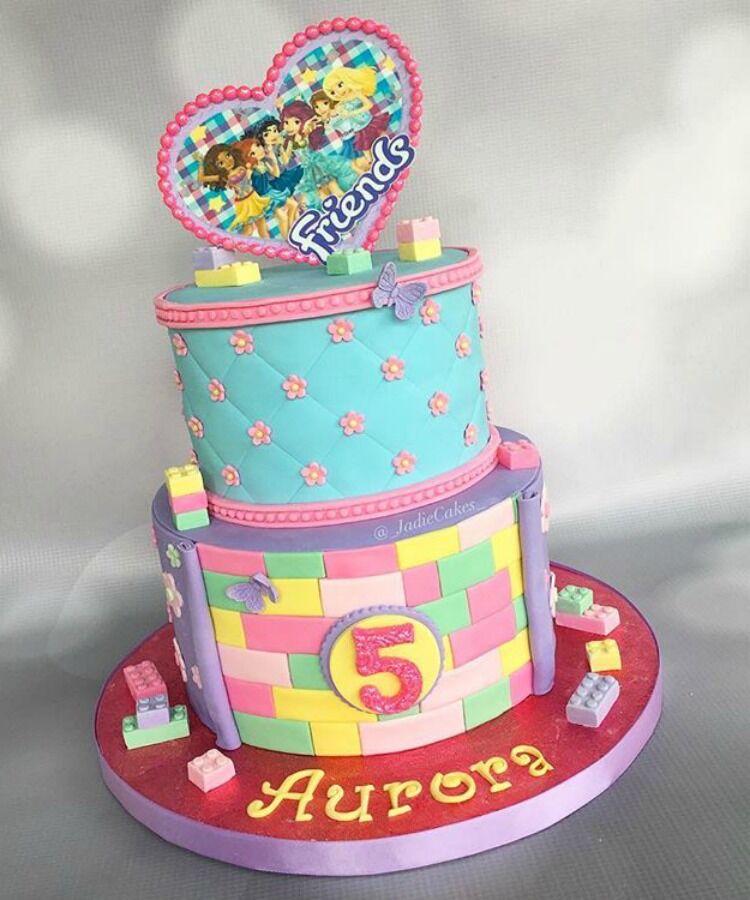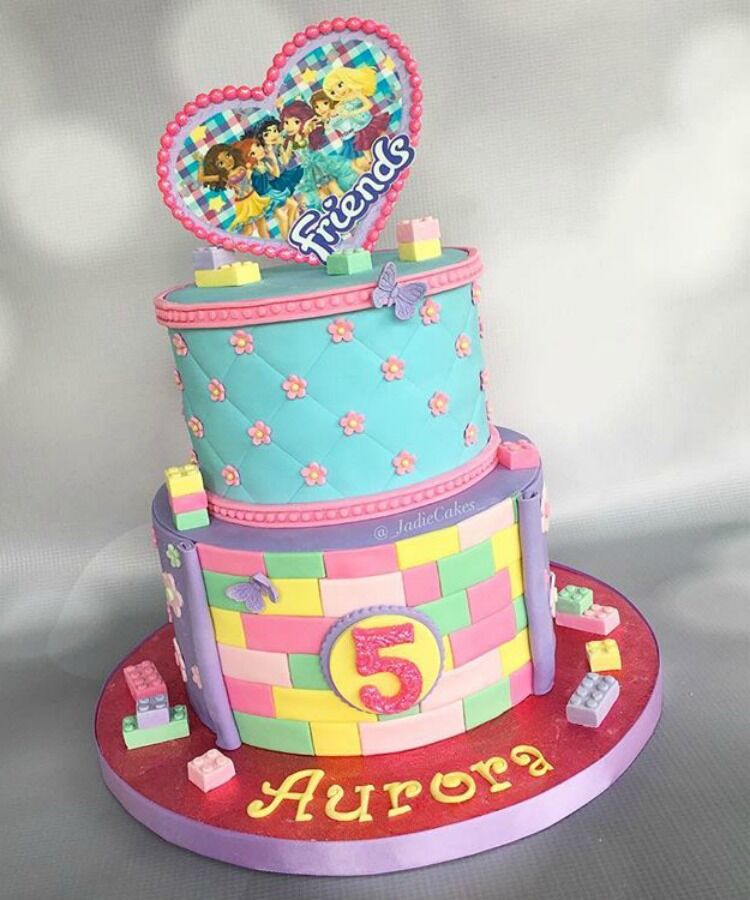 LEGO & Friends is another one of the newer and popular lines of LEGO toys that you most likely step on in the middle of the night. The softer palette of colours makes for a refreshing change from the typical bright yellow, red and blue combination.
Slab to it
An easy LEGO cake to make from a slab is a minifig. This guy is straight from the City jail, but you can make any minifig you like with a bit of icing magic. Find an easy tutorial on how to make your own minifig cake at Hearthsong.
I Do!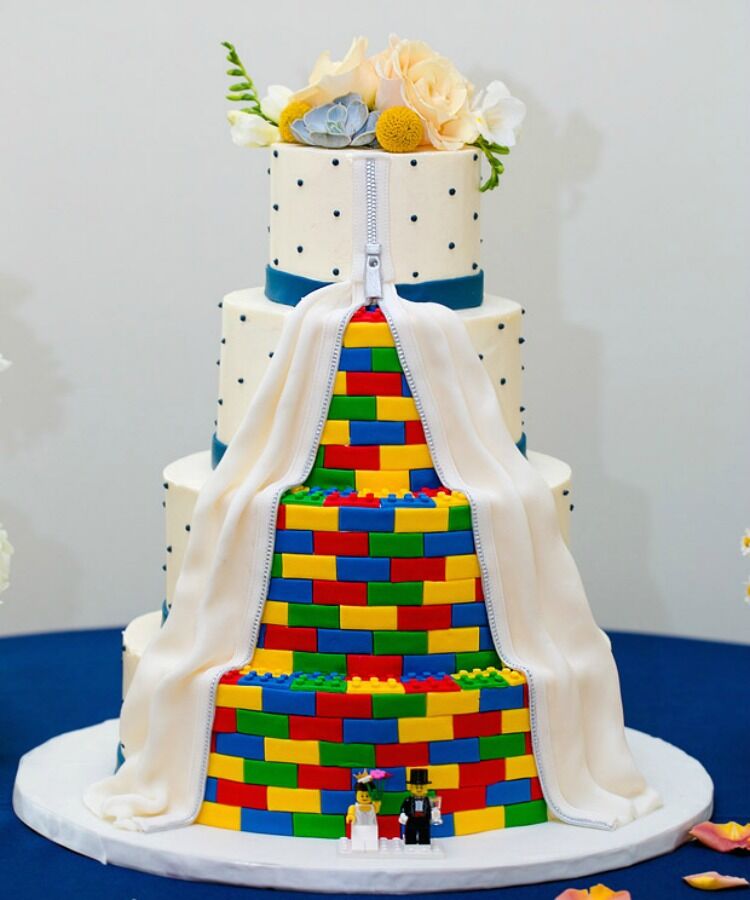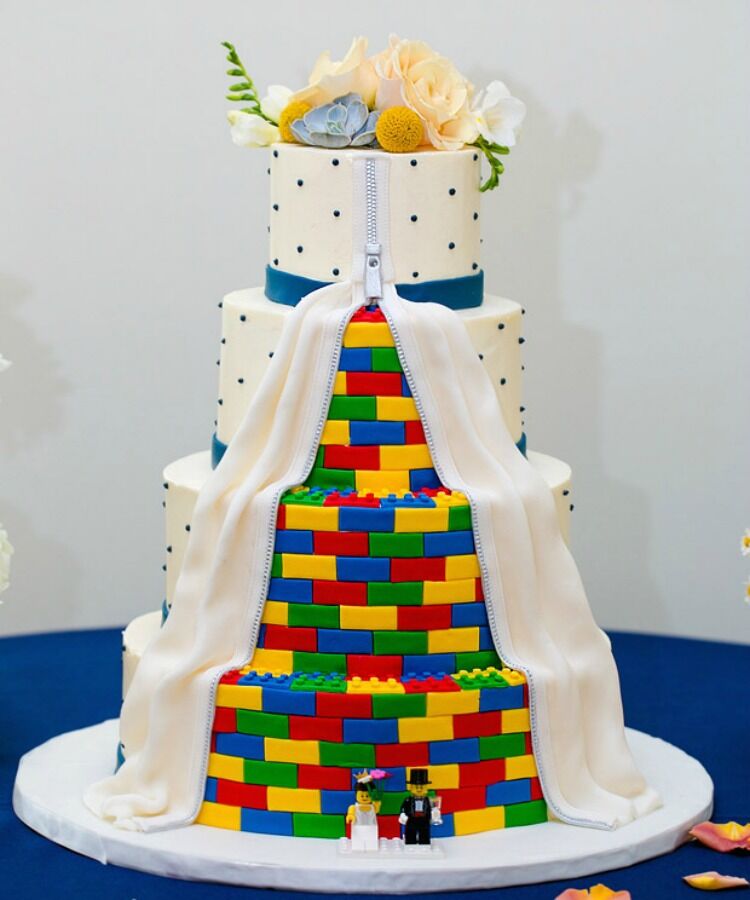 Finally, for those big kids who aren't quite ready to give up on their perfect LEGO-themed cake, why not consider bringing the brick world to your wedding? Yep. LEGO-themed weddings are a thing.
(Top image via Instagram/Sugar Top Cakes)

Find the perfect gift:
We've collected a treasure trove of amazing gift ideas, from the latest baby toys from leading brands to quirky boutique finds. There's something for every little Piper, Noah and Charlotte.
Gifts for kids are based on play and development, not gender.
Become a Grapeviner mum by joining one of our private Facebook Baby Groups and meet thousands of other Australian mums with kids the same age as yours all recommending their favourite baby products and unearthing hidden baby shops. And you can too!
We want you to know
At Mum's Grapevine, we're a team of passionate mums (with 19 kids!) and over 15 years of experience researching and writing about all things baby and parenting. Our reviews of recommended products, like the ones in this post, may include paid inclusions, but we promise to only feature products that we truly believe in and have used or seen ourselves. We want to ensure that you, our Grapeviner mums have access to the latest and greatest products in the parenting world, and we're committed to maintaining our high standards of quality and honesty. See our Disclosure Policy.
Thank you for trusting us to be your go-to source for all things baby-related.
xoxo